If you're planning a trip to Atlanta and wish to know some fun things to do in South Fulton, Georgia, We've got you covered!
South Fulton County makes up a considerable part of the Atlanta metroplex. The cities in South Fulton County are Chattahoochee Hills, College Park, Fairburn, Hapeville, Union City, Palmetto, East Point, and Southwest Atlanta.
Below we've broken down 21 fun things to do in South Fulton, Georgia.
Unique Things to do in South Fulton, Georgia
South Fulton, Georgia, is a county with a lot to offer. It has everything from delicious southern cuisine to beautiful parks, family-friendly attractions, world-class theatres, and sensational nightclubs.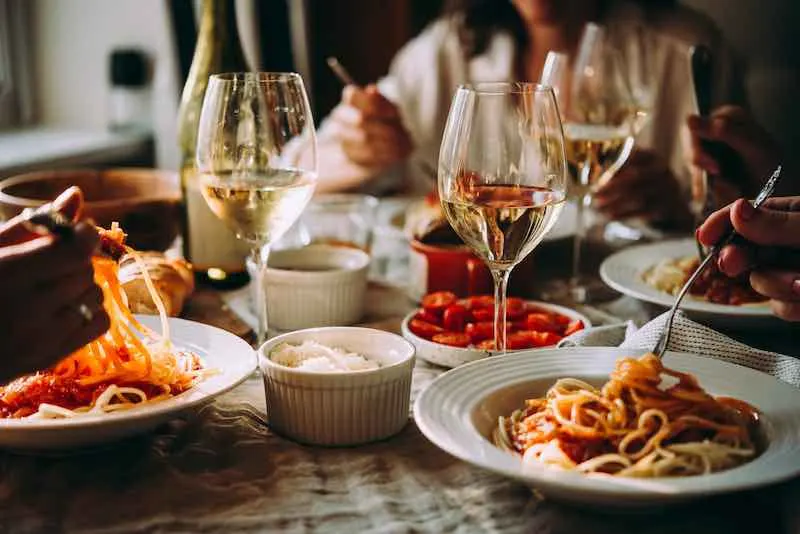 South Fulton's incredible restaurant scene
If you love delicious food, then touring South Fulton's local restaurants will be among your favorite things to do in South Fulton, Georgia.
1. Milk & Honey Restaurant
The Milk & Honey is a local favorite with an atmosphere that makes you feel right at home. Their feature dish is their award-winning Shrimp and Grits.
But they also have other amazing dishes such as crab hash, made with jumbo lump crab, cajun cream sauce, and tomatoes over cheesy hash browns.
2. Gochas Breakfast Bar
Located in the affluent Cascade area of Atlanta, Gocha's Breakfast Bar delivers a friendly, modern atmosphere, outstanding service, and a crazy array of gourmet breakfast and brunch foods that will make your mouth water.
Their salmon crochet with eggs and jalapeño grits is one of their most popular meals.
3. Mary Mac's Tea Room
Mary Mac's Tea Room is one of Atlanta's few remaining tea rooms. Dating back to the 1940s, Mary Mac's is where locals flock to enjoy some down-home southern cooking.
They offer dishes like crispy fried okra, big, juicy, and crunchy pieces of fried chicken, and a cheese grits and shrimp dish that's just out of this world.
4. Sadiq's bistro
Founded by Qadiyr Sadiq, Sadiq's Bistro is a place where folks can enjoy delicious West African vegan meals and a full juice bar, teas, smoothies, elixirs, and more.
They also host social events like live jazz, open mike, martial arts, yoga classes, karaoke, and guest lectures.
5. Zambawango
To satisfy your sweet tooth, check out Zambawango, a keto, sugar-free, gluten-free, and low-carb bakery with all the sweet cakes and pastries your heart could desire.
From their fantastic carrot cake to their crave-worthy tiramisu, Zambawango offers a wide variety of sweets guaranteed to leave you smiling.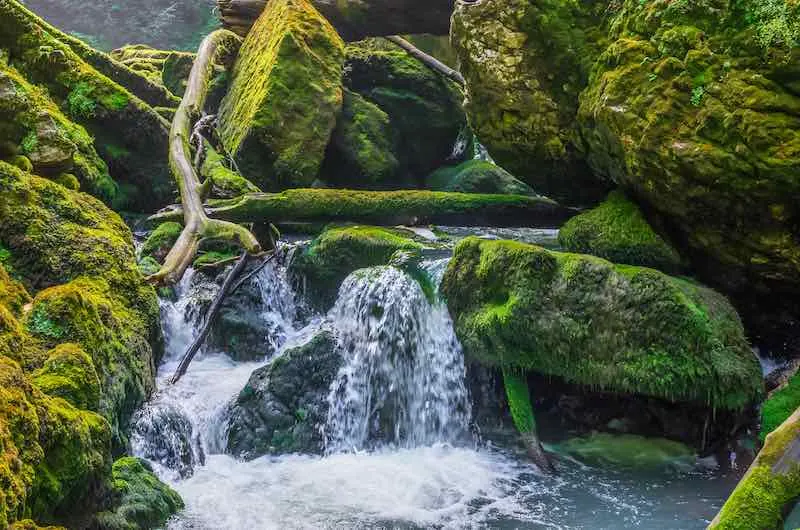 Experience the serenity of South Fulton's beautiful parks
If you enjoy getting back to nature, visiting these beautiful parks will be among your favorite things in South Fulton, Georgia.
6. Cascade Springs Nature Preserve
Cascade Springs Nature Preserve is the perfect place to enjoy some of Georgia's most-beautiful outdoor scenery.
It's filled with babbling creeks and, of course, water cascades. Plus, admission is free. It's one of the oldest forests within Atlanta's city limits and features lots of wildlife and Civil War-era trenches.
7. Sweetwater Creek State Park
Sweetwater Creek State Park features magnificent rocky outcrops, rugged hills, the famous rolling rapids of Sweetwater Creek, and centuries of natural history that resonate all around you.
It also features the ruins of the Manchester Manufacturing Company, which was once a textile mill destroyed during the Civil War.
8. Centennial Olympic Park
Centennial Olympic Park represents the state's 1996 Summer Olympic Games legacy. The 22-acre park is considered the crown jewel of downtown Atlanta, featuring expansive lawns, gardens, playgrounds, commemorative bricks, and the iconic Fountain of Rings.
The park served as the catalyst for downtown Atlanta's revitalization efforts and is the heart of their thriving hospitality and entertainment district.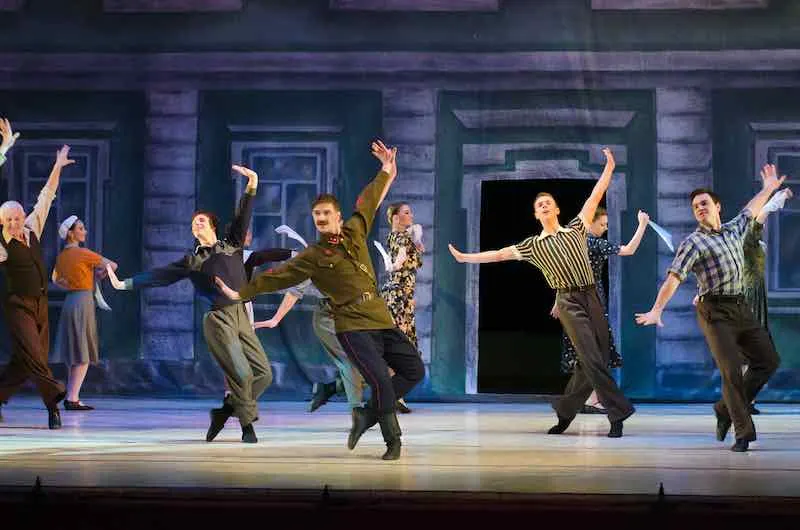 Take in a show at these entertaining live theatre
Taking in a live theatre performance is another one of the many exciting things to do in South Fulton, Georgia.
9. Fox Theatre
With glamour, magic, grit, and tradition, the Fox Theatre represents the city of Atlanta and the unique culture of the people who live there.
For over 90 years, the Fox Theatre has established itself as a vanguard of change in the city's thriving arts community and beyond. You can find everything from music performances to stand-up comedy and more at this Atlanta icon.
10. Atlanta Shakespeare Company
The Atlanta Shakespeare Company offers patrons a unique "living theater" experience that breaks with conventional 4th wall performances with shows that see actors interact with the audience.
The company puts on original plays, American classics, and those written by William Shakespeare. For an engaging theater experience you won't soon forget, check out The Atlanta Shakespeare Company.
Experience creative art and learn something new
Visiting Atlanta's incredible Museums is among some of the most rewarding and educational things to do in South Fulton, Georgia.
11. High Museum of Art
Designed by Pritzker Prize-Winning Architects Renzo Paino and Richard Meier, the Hight Art Theater of Atlanta, known locally as "The High," features a broad collection of over 18,000 works of art.
Exhibits include an extensive anthology of the nineteenth and twentieth American decorative and fine arts and a growing collection of authentic African art.
12. Chick-fil-A College Football Hall of Fame
The Chick-Fil-A College Football Hall of Fame was founded in 1951 by the National Football Foundation. It immortalizes the greatest players and moments in the world of a collegiate gridiron.
Its three floors feature five themed galleries with over 50 interactive exhibits, such as a 47-yard football field and a three-story wall with over 750 college football helmets.
13. Trap Music Museum
If you're looking for a different contemporary museum experience, check out the Trap Music Museum.
Here you'll find exhibits like a mock crack cook site, Grandma's living room, a dank den with boarded-up windows, and kid's paintings of famous trap musicians such as 2 Chainz, T.I. Cardi B, Migos, 21 Savage, and more.
Entertain the kiddos at these family-friendly South Fulton attractions
Check out these options if you're looking for family-friendly things to do in South Fulton, Georgia.
14. Skyview Atlanta
If you're not scared of heights, Atlanta's famous SkyView Ferris Wheel offers 42 climate-controlled and private gondolas that give guests a chance to experience breathtaking panoramic views of the downtown and the greater metroplex.
With their VIP gondola, you can enhance your experience, featuring Ferrari-style seats, a longer flight time, and a glass floor.
15. World of Coca Cola
No trip to Atlanta is complete without dropping by the world-famous World of Coca Cola.
Even if you are not a fan of the popular soft drink, the attraction still has a lot to offer. There's a fun multimedia exhibit, a behind-the-scenes look at how they bottle their drinks, and a sniffing station where you can sample hundreds of unique flavors worldwide.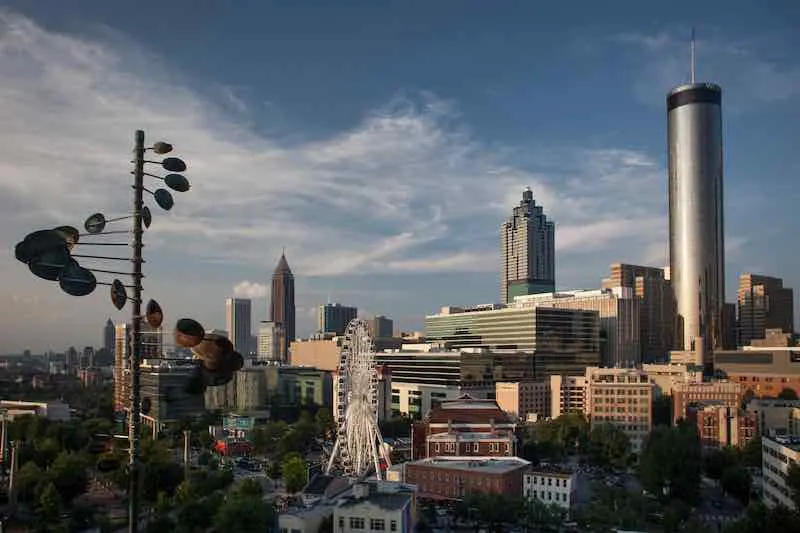 Take a walk on the wild side while enjoying South Fulton's vibrant nightlife
Here are some fun things to do in South Fulton, Georgia, for adults who enjoy the nightlife.
16. St. James Live
St. Jame Live, founded by husband and wife Ron and Evelyn St. James and their daughter Tiffany features a warm and relaxing atmosphere, state-of-the-art sound, and talented musicians to provide an intimate concert experience.
They host over 300 shows each year, showcasing artists such as Maysa, Leela James, Hiroshima, Kim Waters, Bob James, Tom "Jamaica Funk" Browne, and the Grammy-nominated American Idol champion Rubin Studdard.
17. Backstage Atlanta
For over 20 years, Backstage Atlanta founder Joe Douglas traveled the world with R&B Legends Maze ft. Frankie Beverly and in 2009 created a music venue to celebrate his love for soul music.
In addition to great 80s R&B, you can enjoy tasty dishes like their "Drop it Lit It Hot" catfish nuggets served with their signature sauce or their "Joy & Pain" crab legs. They also feature a vast dance floor where you can party like a star.
18. Skylounge
The SkyLounge is located on the top floor of Atlanta's historic boutique Glenn Hotel in the heart of downtown's vibrant entertainment and business district near Centennial Park.
The lounge has a contemporary metropolitan feel while maintaining its relaxed southern charm. This unique rooftop venue also features some breathtaking cityscape views and is the perfect place to enjoy a romantic evening.
19. Sanctuary
If you're looking for the best Latin nightlife in Atlanta, look no further than the Sanctuary Nightclub featuring an upscale yet down-to-earth atmosphere.
On Fridays, they feature Latin night and on Saturdays is LGBT night. For 25 years, the Sanctuary has been the longest-running Latin nightclub in the ATL, and after one visit, you'll see why.
20. The Painted Duck
If you love to party and bowl, then visit the Painted Duck, located in Atlanta's Stockyards development.
The duck has 16 full-service duckpin bowling lanes along with two Belgian feather lanes, two horseshoe pits, toad in the hole, knuckleball, two indoor deck shuffleboard courts, 22-foot table shuffleboard, 3-point basketball, and free throw shoot out, snook ball, air hockey, and even more games.
21. Tongue and Groove
For an authentic metro nightclub experience, like the kind you see in movies, visit Tongue & Groove. It features an enormous circular dance floor with a huge bar at its center, a concert stage long with multi-level dance stages, and VIP seating.
Along with fantastic club music, you can enjoy their special cocktails and food, such as truffled parmesan popcorn, chocolate-dipped strawberries, and savory street tacos.
Adventure Awaits you in South Fulton, Georgia
As you can see, South Fulton County, Georgia, features many activities with something sure to strike your fancy. This area is rich in cultural diversity and southern charm, making for the perfect metropolitan getaway.
Looking for more things to do in Georgia? Jump over here to find a whole list of things to do while visiting Georgia!