Small towns in America offer a unique charm and warmth that is hard to find in bustling cities. With friendly communities and a more relaxed pace of life, these hidden gems provide the perfect escape from urban living. From picturesque landscapes to rich cultural histories, America's small towns boast a variety of attractive features that make them worth exploring.
Whether you are considering a tranquil retreat or simply looking for a change of scenery, small towns in America promise unforgettable experiences and a chance to embrace a simpler, more meaningful way of life. Discover the best American small towns here!
---
Criteria for Selection
When considering the best small towns in America, there are several criteria for selection that influence the rankings. These criteria include economic factors, natural beauty, cultural offerings, safety, and education.
Economic Factors
A thriving local economy, with diverse job opportunities, low unemployment rates, and stable housing markets, ensures a higher quality of life. Additionally, affordable living expenses, such as median home prices and rental costs, make these towns more attractive to a wider range of individuals.
Natural Beauty
Small towns often have a unique charm because of their picturesque landscapes and outdoor recreational opportunities. Natural beauty may include scenic vistas, mountains, forests, lakes, and other natural landmarks. These features contribute to a town's overall appeal, provide opportunities for outdoor activities, and support the growth of a vibrant tourist industry.
Cultural Offerings
Cultural offerings vary widely between small towns but can significantly enhance their desirability. Some of these offerings include museums, art galleries, local festivals, historic sites, and access to live theater and music performances. Rich cultural environments not only attract visitors but also contribute to a higher quality of life for the residents.
Safety
Another essential criterion for selecting the best small towns in America is safety. A low crime rate demonstrates a secure community where residents feel comfortable and protected. In particular, families find this to be a critical factor when choosing the right place to live and raise their children.
Education
The quality of education available in a small town plays a vital role in attracting new residents, particularly families with children. Highly-rated public schools, colleges, and other educational institutions are essential in fostering an educated and skilled population. A strong educational system signals that the town invests in its future and supports the development of its residents.
---
Best 10 Small Towns in America
1. Asheville, North Carolina
Asheville is a vibrant small town nestled in the Blue Ridge Mountains. It offers a lively arts scene, a plethora of outdoor activities, and a strong sense of community. Popular attractions include the Biltmore Estate, the Blue Ridge Parkway, and the Downtown Art District.
2. Park City, Utah
Known for its world-class skiing and snowboarding, Park City is a premier winter destination. In addition to winter sports, the town offers a charming historic main street, the Utah Olympic Park, and the Sundance Film Festival, which draws visitors from around the world.
In the warmer months, go on a river rafting or kayaking tour to take in the local scenery from a unique perspective.
3. Savannah, Georgia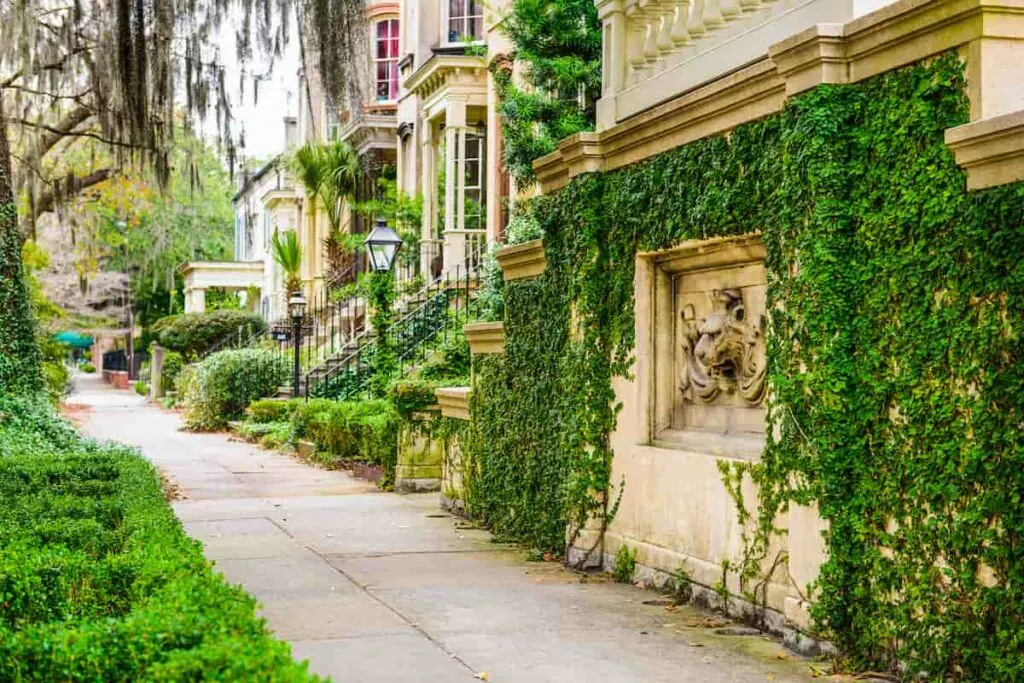 Savannah's charm lies in its beautiful historic district, tree-lined streets, and antebellum architecture. Visitors can enjoy a stroll through Forsyth Park, a trolley tour of the city's historic sites, or indulge in delectable Southern cuisine at local eateries.
For those of you who enjoy the spookier side of things, Savannah is known for its supernatural-themed tours!
4. Sedona, Arizona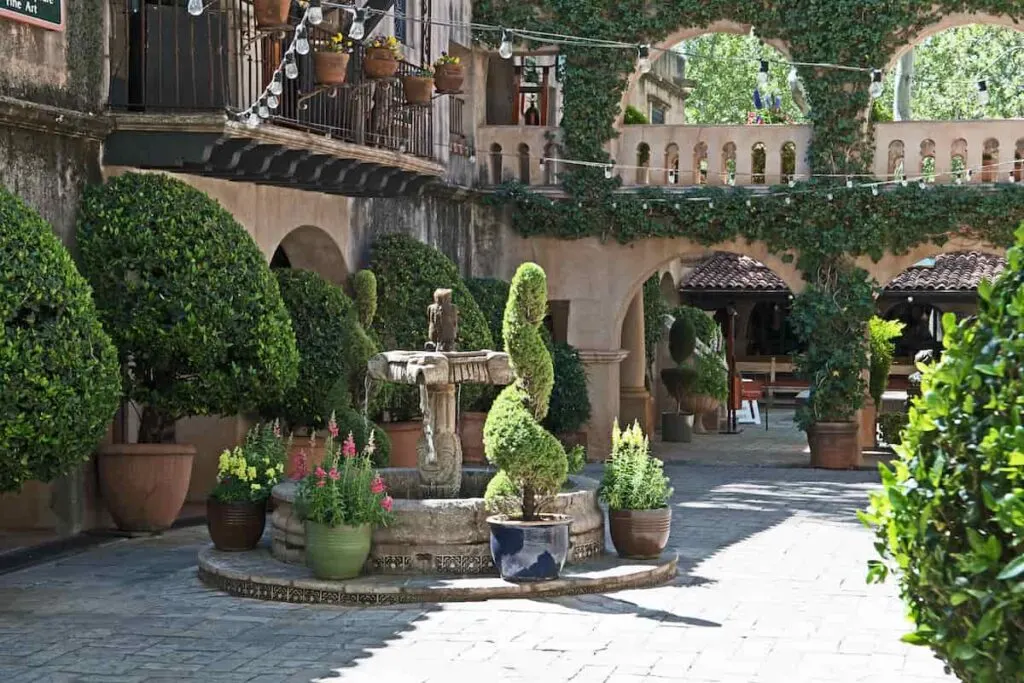 Famous for its stunning red rock formations, Sedona is a haven for outdoor enthusiasts and spiritual seekers. Sedona offers opportunities for hiking, mountain biking, and exploring the vortex energy centers, as well as a thriving arts community and numerous galleries.
5. St. Augustine, Florida
St. Augustine is the oldest city in the United States, boasting rich history and impressive Spanish colonial architecture. Top attractions include the Castillo de San Marcos, the St. Augustine Lighthouse & Maritime Museum, and the historic St. George Street.
6. Galena, Illinois
Galena is known for its well-preserved 19th-century buildings and picturesque rolling hills. Visitors can enjoy a stroll through the Historic District, explore nearby wineries, or indulge in the town's vibrant culinary scene. Whatever you enjoy, there's probably a walking tour for it!
7. Taos, New Mexico
With its unique blend of Native American, Hispanic, and Anglo cultures, Taos offers a rich cultural experience. Attractions include the Taos Pueblo, the Rio Grande Gorge Bridge, and the Harwood Museum of Art, which houses an impressive collection of regional art.
8. Bar Harbor, Maine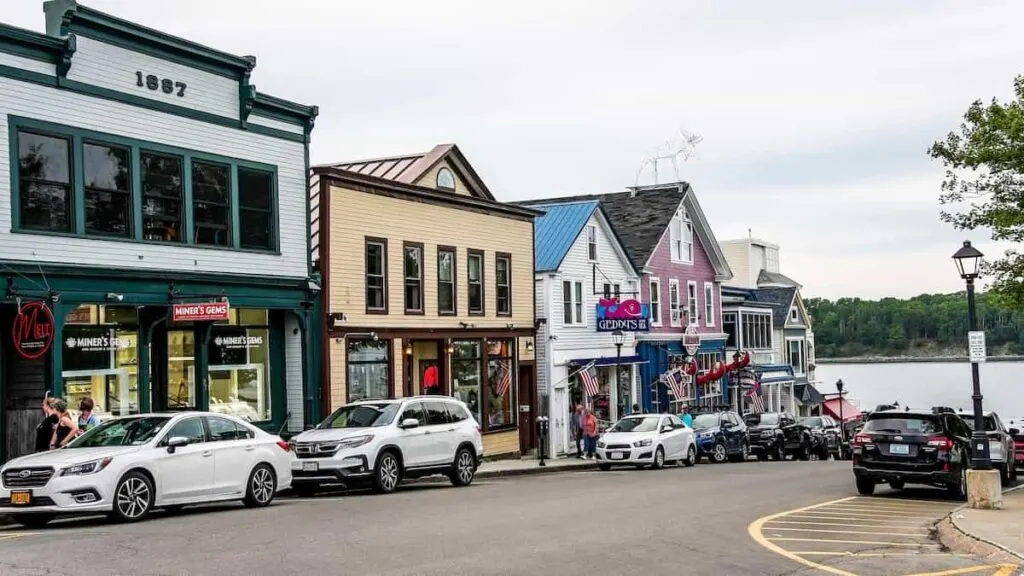 Located on Mount Desert Island, Bar Harbor is a quintessential coastal New England town. As the gateway to Acadia National Park, visitors can explore miles of hiking trails, participate in whale watching tours, or enjoy fresh seafood at local establishments.
9. La Conner, Washington
La Conner is a picturesque town nestled along the Swinomish Channel. Known for its beautiful waterfront location, La Conner offers a variety of outdoor activities, such as kayaking, bird watching, and cycling on nearby trails (bike rentals are available if you don't have one).
10. Napa, California
Famed for its world-class wineries, Napa is a must-visit destination for wine enthusiasts. Visitors can enjoy tastings at renowned vineyards, dine at award-winning restaurants, or explore the beautiful Napa Valley by bike or hot air balloon.
---
Best 3 Hidden Gems
Among the numerous small towns in America, there are a few hidden gems that offer a unique experience for visitors. These top three towns showcase the country's diverse culture, natural beauty, and rich history.
1. Kennebunkport, Maine
The hidden gem of Kennebunkport boasts picturesque landscapes and a quintessential East Coast charm. From its stunning coastline to its bustling downtown area, this charming Maine village is the perfect destination for those who want a memorable small-town experience.
2. Avalon, California
Another hidden treasure is located in Los Angeles County. Avalon is a resort town on Catalina Island offers a serene coastal getaway with a small-town atmosphere. Visitors can engage in various recreational activities, such as snorkeling and hiking, or explore the island's captivating history and culture.
If going on a submarine is on your bucket list, then the semi-submarine tour of Catalina Island is for you!
3. Fairhope, Alabama
Known for its charming streets lined with quaint shops and restaurants, there's a lot to love about Fairhope. The town's stunning natural beauty, combined with its friendly vibe, makes it an ideal destination for a relaxing retreat. Visitors can enjoy leisurely strolls along the picturesque waterfront or view the diverse art galleries and exhibitions that the town has to offer.
Foodies won't want to miss the walking food tour of Fairhope's culinary scene.
---
Why Living in a Small Town Matters
As more people explore the prospects of moving away from bustling cities, small towns in America have increasingly gained recognition for their unique characteristics and advantages. Living in a small town matters for several reasons.
Affordability
One of the primary attractions of small-town living is the affordability of housing. Compared to metropolitan areas, housing prices in rural locations are generally lower, making homeownership more accessible to a wider range of people. In addition to lower housing costs, other expenses such as utilities and transportation are typically more affordable in small towns.
Community
Another notable aspect of small-town life is the sense of community. Residents often know their neighbors and engage in local activities together. This sense of unity can lead to stronger social bonds and promote a sense of safety and support within the town. Smaller populations also lend themselves to more intimate educational environments, contributing to the development of children while growing up with friends and neighbors.
Slower Pace
Small towns also offer a slower pace of life, providing residents with opportunities to enjoy quieter living while connecting with nature. With less traffic, noise, and pollution, residents can appreciate the countryside's beauty and engage in outdoor pursuits such as hiking, fishing, or simply enjoying picturesque scenery.
---
Nothing Beats Time Well-Spent in American Small Towns
From picturesque coastal getaways to historic havens steeped in tradition, the variety of exceptional locations explored demonstrates just how much the United States has to offer beyond the hustle and bustle of urban environments.
So whether you crave outdoor adventures, artistic inspiration, or a friendly neighborhood, these small towns represent the best of America – and beckon you to visit soon.
Want to know more about American culture? Check out our post on Popular American Foods you should try!