Grand Rapids is one of the most interesting Michigan cities. Packed to the brim with art, museums, great food, and exciting activities for all ages, you can't go wrong planning a trip through this bustling place on your next visit to the Mitten State!
In fact, there are so many things to do that it's hard to narrow it down to a proper itinerary—or to ensure you don't miss anything. Luckily, I'm here to help! I've put together a list of the top things to do in Grand Rapids, Michigan!
---
1. The Bridges
The bridges of Grand Rapids are my top recommended Grand Rapids destination—they're not only free to walk across, but they're also great photo ops, especially the Blue Bridge!
The Blue Bridge is the most popular of the many bridges spanning Grand Rapids, and for good reason: it's a beautiful sight to behold! You'll want to time your arrival at this bridge carefully, though—its true splendor isn't really apparent until the sun sets. Once it's dark, the Blue Bridge lights up with brilliant blue light, and it makes for a great evening walk…and a fun selfie destination to document your trip.
---
2. Gerald R. Ford Museum
If you're interested at all in getting a heavy dose of history, the Gerald R. Ford museum is a great thing to do in Grand Rapids! This museum is all about the life of Gerald R. Ford, the 38th president of the United States, who grew up in Michigan!
The presidency of Gerald R. Ford was an incredibly interesting one—not just because he happened to come into the office after Richard Nixon, whose presidency was riddled with scandal, but because he wasn't voted into the office of Vice President or President.
He was chosen to replace Nixon's previous Vice President when he resigned (not over a matter related to the Watergate Scandal, funnily enough), and then proceeded to succeed Nixon after the President resigned himself. He's not the most famous of presidents, but he's one of the most fascinating to learn about!
---
3. John Ball Zoo
You can't afford to miss out on a visit to John Ball Zoo while you're in the area. If you're a wildlife lover—or have some little animal enthusiasts in your family—the John Ball Zoo is one of the best things to do in Grand Rapids.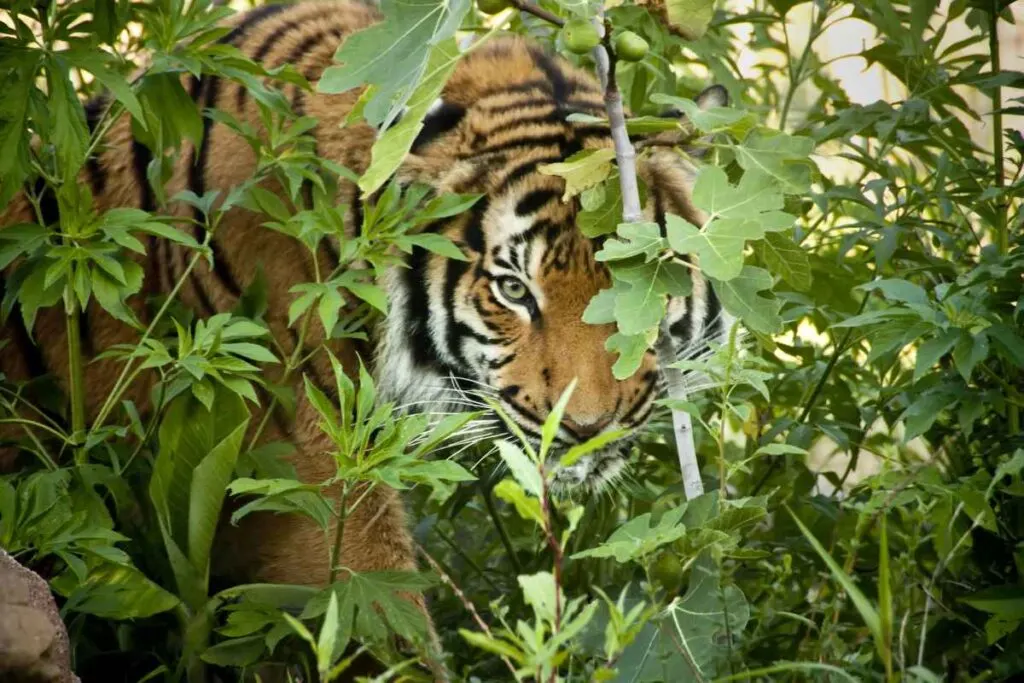 The John Ball Zoo is composed of dozens of incredible exhibits and experiences for you and your family, including the Idema Forest Realm.
This area of the zoo not only includes thrilling views of grizzly bears, maned wolves, and the tiger habitat, but it offers access to playgrounds built from natural materials for your kids to explore.
---
4. Frederik Meijer Gardens and Sculpture Park
The Frederik Meijer Gardens and Sculpture Park doesn't only offer one experience; it offers many things to do in Grand Rapids!
When you visit this park, you can explore whatever suits your interests. Whether that's their collection of 200+ sculptures, a stunning spread of over 150 acres of gardens, or even the occasional concert, there's something for everyone in this park.
If you visit sometime between the beginning of March and the end of April, you might even get lucky enough to catch the annual Fred & Dorothy Fichter Butterflies Are Blooming exhibit, when hundreds of butterflies take a brief stay in the Lena Meijer Tropical Conservatory.
---
5. Robinette's Apple Haus and Winery
Feeling a bit peckish? For your next thing to do in Grand Rapids, take a trip to Robinette's Apple Haus and Winery! You can pick your very own bags of apples here, but that's not all.
This is a one-stop shop for all things autumn; depending on which days you visit, Robinette's offers a cider mill experience, a corn maze, hayrides, and a petting zoo!
This isn't just a apple-themed stop, either—you can stop in the bakery to gather up donuts, bread, and other incredible baked goods, or swing by the winery if you're looking for something to quench your thirst and please your palate.
---
6. Millennium Park
Millennium Park is a great option on the list of things to do in Grand Rapids if you're hoping for an outdoor experience.
While it's only open from the beginning of May to the end of October, if you visit in the summer or early fall, you'll love all the activities this park has to offer!
Have a few waterbugs on your hand? Millennium Park is the perfect destination, with access to a riverfront beach and a splash pad for you and the kiddos.
If water isn't your thing, no worries—there are also plenty of trails to explore in the park, whether on foot, bike, or even rollerblading!
---
7. Grand Rapids Public Museum
There's more to learn about in Grand Rapids than just presidents, and the Grand Rapids Public Museum offers a glimpse into plenty of other fascinating subjects!
In addition to many exhibits featuring subjects such as the history of poison work, a display of Old Grand Rapids, and more! The exhibits do change, so be sure to check the website to see which ones are currently on display.
In addition to the various exhibits, one of the reasons this museum makes the list of things to do in Grand Rapids is the Roger B. Chaffee Planetarium! There are many different exciting shows you can experience here, and it's sure to leave you breathless with awe!
---
8. Grand Rapids Children's Museum
If you're looking for things to do in Grand Rapids that are especially kid-friendly, you can head on over to the Grand Rapids Children's Museum.
While this museum experience isn't the best for adult trips, there are plenty of fun ways for kids to spend their time here.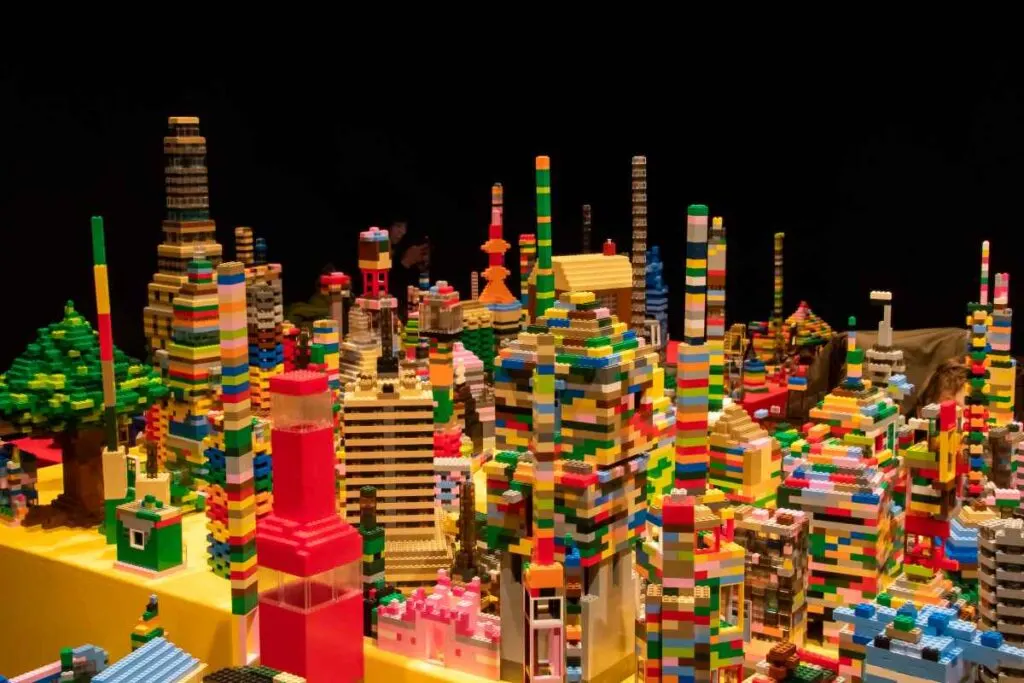 While exhibits get swapped out every so often to keep things new and exciting, especially for repeat visitors, there's always something for every type of kid! Currently, you can experience such delights as a bubble exhibit, a Lego-themed exhibit, and more.
---
9. Fish Ladder Park
A "fish ladder" might sound like something completely imaginary, but it's not only real—it's located right in Grand Rapids at Fish Ladder Park!
A "fish ladder" is actually a piece of architecture designed to ease the struggles of fish attempting to migrate. It helps them bypass the stronger currents of the Grand River that might sweep them away, causing them to fail their migration.
While you won't be able to catch fish migrating in the late spring and summer months, you should be able to catch sight of some jumping the ladder if you visit between September and April. This is a brief but entertaining thing to do in Grand Rapids for the whole family!
---
10. Woodland Mall
Hoping to spend some time in the air conditioning, grab a bite to eat, or indulge in your shopaholic tendencies? Woodland Mall is the perfect thing to do in Grand Rapids for you!
With several dozen stores and restaurants waiting inside, Woodland Mall is a great place to go to get a break from all the parks and museums Grand Rapids has to offer.
Here you can shop till you drop at any store you like, sit down for a good meal, or even catch a movie at the Phoenix Theater, located within the mall itself!
---
11. Meyer May House
If you're a fan of architectural art, this is one of the things to do in Grand Rapids you need to be sure to take part in. The work of Frank Lloyd Wright is on brilliant display in the form of the Meyer May house.
This house is a beautiful example of a Prairie house, and the best part? It's totally free to tour! All you have to do is make a reservation.
---
12. Craig's Cruisers
Craving a bit more action for your next thing to do in Grand Rapids? Take a trip to Craig's Cruisers! Not only can you take part in the titular activity by riding the Cruiser Coaster, you can also take part in go-kart racing, bumper cars, bumper boats, and even laser tag!
If you're a fan of heights, you can also head over to the zip line ride; if you prefer to keep your feet firmly planted on the ground, head over to the mini-golf course and get a few holes in!
---
13. Fulton Street Farmer's Market
Are you a farmer's market enthusiast? Good news—there's an amazing farmer's market waiting for you in Grand Rapids.
Fulton Street Market has an incredible amount of vendor stands to peruse and products to take home, including fresh produce, meats, dairy items, other foods, and many other exciting things for purchase! You can find unique jewelry, jewelry boxes, wooden toys, cloth products, and more!
If you're looking for a good mix of education and shopping, this thing to do in Grand Rapids simply can't be missed.
---
14. Riverside Park
Are you looking for a park to explore that doesn't rely so much on particular months, like Fish Ladder Park? When it comes to things to do in Grand Rapids, Riverside Park is a great choice if you want an outdoor activity with lots of options!
No matter your level of athletic prowess, you'll be able to enjoy yourself in this beautiful park. You can try out the disc golf course, the baseball diamond, or the soccer field if you feel so inclined; if you prefer more relaxing outdoor fun, there are plenty of trails available to traverse within the park, as well as playgrounds for the kids.
Want to let your kids play for a while, but want to sit and relax? No problem—there's free public wi-fi available at the park, so you can sit and stream your favorite show or music while the kids play nearby!
---
15. TreeRunner
If you were a tree climber as a kid, TreeRunner is one of the best things to do in Grand Rapids. Kids of all ages—even kids at heart!—can enjoy their love of tree-climbing while going through obstacle courses built entirely in the treetops.
There are different levels of difficulty available, so younger kids and older ones alike can try their hand at this. You can expect to find various bridges, ziplines, and other obstacles to scale when you arrive at this exhilarating attraction.
---
16. Cathedral of Saint Andrew
If you're looking for an absolutely ethereal place to hold a wedding ceremony in the Grand Rapids area, the Cathedral of Saint Andrew is the place to go. This jaw-dropping cathedral boasts soaring ceilings of blue, white, and gold, with towering stained glass windows that let in plenty of photography-friendly natural light.
---
17. The Ruse Escape Rooms
Last on my list of things to do in Grand Rapids is The Ruse! This escape room establishment is jam-packed with creative and unique escape experiences. The two indoor rooms, The Inventor's Guild and The Trophy Room, offer mind-boggling themed puzzles to solve and tasks to complete.
However, if you really want to experience something truly unique with this escape experience, you should take part in their Outdoor Escape, a scavenger hunt spread throughout the area surrounding The Ruse!
You'll be outfitted with a backpack of tools and such and sent off to discover clues throughout the city before returning (hopefully triumphant!) to the starting point.
---
Wrapping Up Things to Do in Grand Rapids
These are only a handful of the things to do in Grand Rapids, but if you ask me, they're also the best things to do in Grand Rapids. The best part? Many of these experiences are open to all ages, so everyone in the family or friend group can participate!
Looking for more Michigan adventures to set off on? Take a peek at The 9 Best Things to Do in Detroit!