Are you looking for a wonderful city filled with beaches, trails, museums, great eateries, and exciting history? Look no further than this former "automobile capital of the world!"
There's a perfect mixture of outdoor things to do in Flint city, such as beaches, festivals, drive-ins, and exploring historic buildings downtown. You'll also discover exciting things to do in Flint city if you need to stay indoors, such as an outstanding children's museum and touring the former Mott's family home. Flint truly has something for everyone! So come along, and let's explore even more attractions this town offers!
The History of Flint, Michigan
Before exploring the best things to do in Flint city, it's essential to learn how this Michigan area started! A man by the name of Jacob Smith founded this village in 1819, and it quickly became the central lumbering area running along Saginaw Trail. From the nineteenth century until the mid-twentieth century Flint was the leading manufacturer of horse carriages and motor cars.
In the present day, Flint is the twelfth largest city in Michigan and the first largest in Genesee County. The United States recognizes Flint, Michigan, as home to several historic Victorian houses and lies along the Flint River. It's rich in history, culture, and arts, providing many exciting things to do in Flint city and more!
Exploring Things to Do in Flint City While Indoors
Here's a list of some fantastic indoor things to do in Flint City I know you'll want to add to your traveling list!
1. Stockton House Museum
Ann Arbor Street- Flint, Michigan
Bring your family along and plan a tour of the famous Stockton House Museum and Spring Grove grounds for historical things to do in Flint City.
This home, owned by Colonel Stockton, was built back in 1872. Colonel Thomas Stockton and his wife Maria hosted many early Flint county fairs on these grounds. Fun fact, Stockton also founded the Genesee County Agricultural Society. In contrast, his wife Maria founded the first Ladies' Library Association.
2. Buckham Art Gallery
West Second Street- Flint, Michigan
How about suggestions for fun, artsy things to do in Flint city? Since the beginning, almost forty years ago, Buckham Gallery has had a mission to provide a wide range of innovative contemporary art to the public. These art forms are visual, nonvisual, and of the utmost quality. Pay close attention! Buckham gallery offers different events and changing exhibits keeping things exciting and fresh!
3. Flint Children's Museum
University Avenue- Flint, Michigan
Do you need a great idea for fun things to do in Flint city for the whole family? Look no further than the adventures here at Flint Children's Museum! This children's museum has worked hard for more than forty years to provide its visitors with hands-on experience and consistent rotating exhibits. Still, trying to decide what to see first? Take a virtual tour and find your favorite areas to save time!
4. The Applewood Estate
East Court Street- Flint, Michigan
Come and take in the beauty of the former Mott family estate! This gorgeous mansion is listed on the National Register of Historic Places and is open for public tours.
The Applewood Estate lies upon a whopping thirty-four acres, and it includes twenty-nine different types of heritage apples and eighteen acres of immaculately maintained gardens. See history firsthand, read archives, view old photographs and see exciting antique artifacts left behind by this famous family.
5. Bowl Flint
Flint, Michigan
Are you a fan of bowling? Then come and enjoy one of these two great bowling alleys, B's Bowling and Richfield Bowl. For exciting things to do in Flint city, you can't top a cosmic bowling experience!
Richfield Bowl offers a great experience with its clean facilities and friendly staff. This bowling alley usually opens around 3 pm weekly but a bit earlier on the weekends. Play a few games with your family, or sign up for a bowling league!
B's Bowling is another excellent choice to bring a group for an afternoon or evening of family fun! B's Bowling hours are much more selective; however, they also offer leagues and tournaments. Everyone appreciates saving money, so remember to grab this coupon to help you save twelve dollars during open play!
Things to Do In Flint City: Excellent Places to Eat and Drink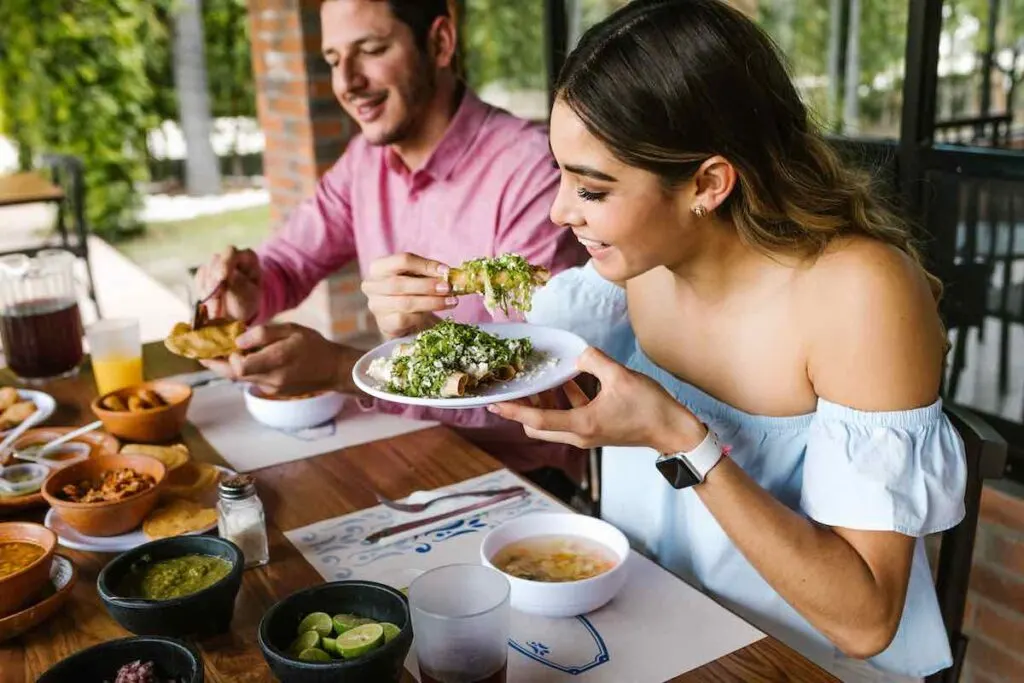 6. Xolo: Tacos + Tequila
Saginaw Street Suite #105- Flint, Michigan
Are you a big fan of tacos? Then come and enjoy some of the best tacos around town at Xolo!
This modernized and upbeat restaurant serves outstanding homemade salsas, salads, rice bowls, and fresh street tacos. Don't forget to try their delicious appetizers, margaritas, cocktails, and desserts! Do you want to know about some unique things to do in Flint city? Ask about their seasonal dining igloos!
7. Italia Gardens
Miller Road G- Flint, Michigan
Most everyone I know enjoys a good Italian dish, and this place is a winner! Here at Italia Garden, prepare to enjoy mouth-watering soups, salads, calzones, sandwiches, wood-fired pizzas, traditional and baked pasta dishes, and even delicious daily specials!
Do you need to feed your large group? Try their family pans filled with authentic lasagna, mostaccioli in a meat sauce, mostaccioli in marinara, chicken alfredo, or chicken tetrazzini.
8. Freakin' Unbelievable Burgers
Corunna Road- Flint, Michigan
Are you ready for award-winning modern burgers? Freakin' Unbelievable Burgers is a trendy burger joint specializing in double patty burgers, unique toppings, and a fantastic craft beer selection. Check out their tasty menu of "freakin' tenders," savory sides, classic and specialty burgers, BYOFB, salads, and sweets.
9. Luigi's Restaurant
Davison Road- Flint, Michigan
You'll need to see firsthand why Luigi's Restaurant has been named the best place to enjoy thin-crust pizza since 1955. After exploring all these exciting things to do in Flint City, nothing's better than some good ol' comfort food! You'll enjoy favorites such as their fresh salads, soups, pizzas, sandwiches, plates of pasta, and Italian entrees.
10. Flint Crepe Company
South Saginaw Street Suite 101- Flint, Michigan
Did you work up an appetite, and now you could use a snack? If you enjoy mouth-watering crepes, sink your teeth into the Flint Crepe Company and its delicious menu.
Here you'll find a delectable selection of seasonal, savory, or sweet crepes. Their menu is entirely made from scratch and uses the best organic and wholesome ingredients. Also, when you visit, ask about their custom crepes! Flint Crepe Company is here to help with special needs or dietary wishes.
11. Food Truck Festivals
Bluebell Beach- Flint, Michigan
Are you looking for a way to grab a quick bite to eat while enjoying all the things around Flint city? Here's your chance to explore the culinary efforts of local food trucks in the area at the monthly Food Truck Festivals!
Plan your trip during the third Friday of each month, and you can enjoy live music, family fun, outdoor activities, and maybe even "Movies at the Beach!"
Outdoor Things To Do In Flint City
12. The US 23 Drive-In Theatre
Fenton Road- Flint, Michigan
Get your popcorn ready for an evening full of excitement and quality time with your family! The US Drive-In Theatre has been one of the most relaxing things to do in Flint City for over six decades. When you visit, stay for a double feature in the comfort of your car, and don't forget to enjoy their delicious classic concessions.
13. Bluebell Beach
Genesee County Parks, Michigan
Make sure to plan your visit around the summer! You're going to love spending the day at Bluebell Beach. This beach is a section of Mott Lake that features a sand bar, public swimming area, shade canopies, and even a great splash pad for your little ones!
14. Flint River Bike Path
Genesee County Parks, Michigan
Right off of Bluebell Beach is the Flint River Bike Path. Bring your bikes and enjoy this .8-mile paved biking trail with scenic views. Then, end your ride with a dip in the beach's cooling waters, or bring your fishing pole to fish off the dock at Carpenter and Bray Roads.
15. Crossroads Village
Bray Road- Flint, Michigan
Let's travel back to the 1800s and get a glimpse of how it felt to live back then!
Crossroads Villiage gives you the ultimate experience as you explore over thirty-four historical buildings. But that's not all you'll see! Prepare to be greeted by the townspeople and discover how they spend their day-to-day lives. View how a cider mill works, watch a real blacksmith, create some vintage keepsakes, and try and sing along with the traveling singers.
16. Huckleberry Railroad
Bray Road- Flint, Michigan
Calling all inspiring engineers! If you're a train lover, you need to add this to your list of things to do in Flint city. You'll absolutely love Huckleberry Railroad. Bring your entire family and see history amongst the vintage locomotives, coal-fired locomotives, and diesel-fed trains. While visiting, you can tour eleven classic coach cars and a handful of little red wooden cabooses.
17. Tunes At Noon Festival
Downtown Flint, Michigan
Are you ready to relax and enjoy outdoor things to do in Flint city downtown? When you get here, expect very eclectic music. These shows performed by local musicians are truly unique!
This summer, bring a picnic lunch and enjoy great music and maybe a little dancing! All the Tunes At Noon Festival performances take place within the gorgeous grounds of Willson Park, surrounded by the beautiful campus of the University of Michigan in Flint!
So Many Exciting Things To Do In Flint City, Michigan!
It's a relatively easy choice, at least for me, when it comes to adding things to do in Flint City, Michigan, to my "bucket list." But, with all these exciting adventures, how will you ever choose?
If you enjoyed this list of the best things to do in Flint city, I encourage you to explore our other state best lists here on Life in the USA.