As Halloween approaches, the spooky spirit is in full swing across Michigan. One of the most popular ways to enjoy the season of scares is by attending haunted hayrides, where eerie frights and unexpected antics abound. Michigan is home to an array of haunted hayrides that cater to thrill-seekers of all ages, from family-friendly spooks to heart-pounding scares that are not for the faint of heart.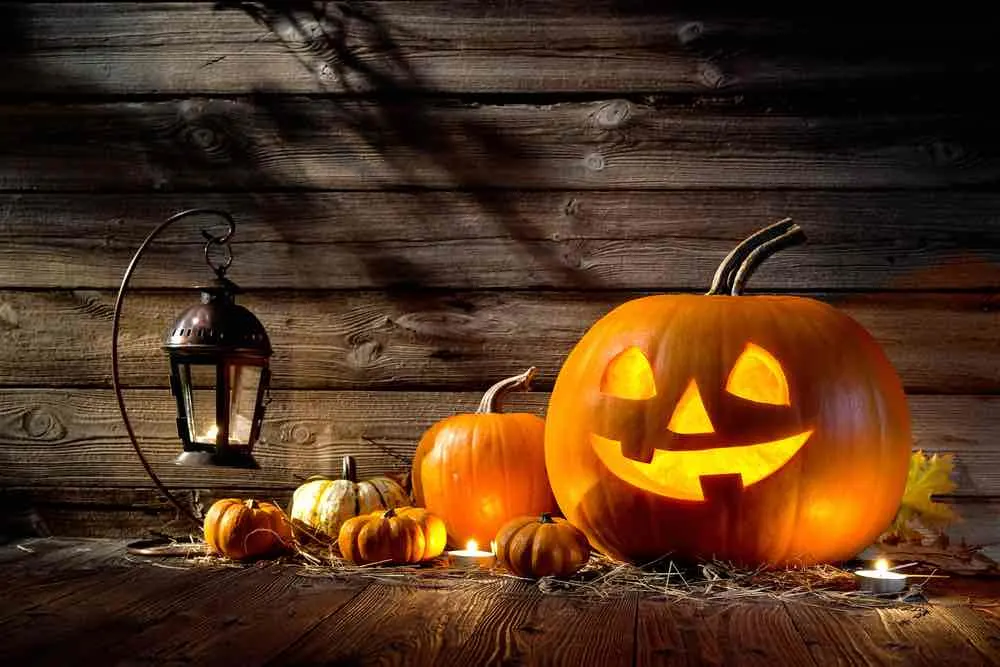 On these haunted hayrides, brave souls are taken through moonlit woods and dark trails, entertained by ghastly ghouls and terrifying creatures. Each attraction offers its own unique atmosphere and frightful surprises, ensuring that you're in for a hair-raising good time. So, buckle up for an unforgettable spine-chilling adventure as we explore some of the best haunted hayrides in Michigan.
Key Takeaways
Michigan offers a variety of haunted hayrides, catering to different levels of scare intensity.
Each haunted hayride features unique scary elements, providing a diverse spook experience for attendees.
Alongside haunted hayrides, Michigan also boasts additional Halloween-themed attractions and activities for a complete season of scare.
Top Haunted Hayrides
Michigan offers some spine-chilling and thrilling haunted hayrides during the Halloween season. The following hayrides have been praised for their ability to scare and entertain visitors looking for a frightful night.
Niles Scream Park
Located in Niles, MI, Niles Scream Park is known as one of the most popular and largest haunted attractions in the country. This expansive park not only offers a haunted hayride experience but also features various spooky events and activities for those seeking a night filled with fear and adrenaline. The haunted hayride takes guests through dark trails and eerie woods, with lurking monsters and unexpected scares at every corner, leaving you with a thrilling and unforgettable experience.
Slaughterhouse Adventure
Slaughterhouse Adventure in Lapeer, MI, offers unique scares, bound to get your heart racing. Boasting state-of-the-art animatronics, a terrifying hayride transports you through a dark and sinister landscape, complete with chainsaws, clowns, and monsters. Notorious for its jaw-dropping, 30-foot fire explosions, the Slaughterhouse Adventure keeps you on your toes for the entire ride. The haunted house is award-winning, ensuring a great Halloween adventure for those who dare to attend.
Shawhaven Haunted Farm
Nestled in Mason, MI, Shawhaven Haunted Farm is a popular destination for Halloween enthusiasts, as it offers a spine-chilling haunted hayride. In addition to the hayride, the farm is home to a wide range of haunted attractions, such as corn mazes, pumpkin picking, zombie hunts, and escape games. The farm's hayride takes visitors through ominous scenes filled with frightening characters and heart-stopping surprises. The eerie atmosphere of Shawhaven's hayrides effectively sends chills down the spines of even the most seasoned thrill-seekers.
Additional Haunted Attractions
Haunted Houses
Past Tense After Dark in Lapeer, MI, offers a thrilling experience with their House of Horrors. This is one of the three attractions they have, alongside The Hayride of Despair and The Corn Maze of Fear.
Darksyde Acres Haunted House can be found in Jonesville, Michigan, just off U.S.12. It offers multiple haunted houses and attractions suitable for the whole family, allowing everyone to have a spine-chilling experience.
Erebus Haunted House in Pontiac, MI, is a nationally recognized attraction known for its quality scares. With over 20 years of operation, it was once the holder of the Guinness World Record for the longest walk-through haunted attraction.
Corn Mazes
Zoerman's Zombies in Jackson, MI, provides terror-seekers with Zombie Woods, an unforgettable escape experience where you'll run from zombies and other terrifying creatures. Their indoor/outdoor combination attraction is priced at $20.
Shawhaven Haunted Farm located in Mason, MI, is another great option for those looking for a mix of haunted attractions, including corn mazes.
Trails
For those interested in haunted trails, Niles Scream Park in Niles, MI, offers a variety of scares for all horror enthusiasts. Enjoy an adrenaline-pumping experience as you brave the frightening trails at this popular location.
Take your pick from the above attractions and immerse yourself in a thrilling adventure this Halloween season.
Michigan Haunted Hayride Locations
Fowlerville
Fowlerville is home to the Slaughterhouse Adventure & Grand River Corn Maze. This location not only offers haunted hayrides but also a corn maze, making it a great spot for thrill-seekers. With a variety of activities available, visitors can enjoy a spooky, adventurous outing in Fowlerville.
Jonesville
In Jonesville, you'll find the DarkSyde Acres Haunted House. This attraction includes haunted hayrides, haunted trails, and even zombie hunts and shootouts. DarkSyde Acres has a reputation for being immersive and engaging, perfect for those seeking a frightening and fun experience.
Holly
Rotten Manor in Holly, Michigan, is a must-visit haunted attraction. The manor grounds consist of multiple spook-inducing experiences, such as The Rotten Asylum/Forest and The Rotten Manor itself. The Rotten Hayride takes visitors on a chilling trip through the haunted woods surrounding Rotten Manor, providing a thrilling and memorable ride.
This list covers some top-rated haunted hayride locations across Michigan. Each of these attractions offers its own unique blend of scares and excitement, perfect for those looking to enjoy a good fright during the Halloween season.
Special Haunted Attractions
Marquette's Haunted Hayride
Marquette's Haunted Hayride is a thrilling and spine-chilling attraction located in Marquette, Michigan. This event takes place during the Halloween season and is perfect for thrill-seekers and horror enthusiasts. The ride features realistic props, talented actors in frightening costumes, and creepy sound effects that add to the overall experience.
Visitors are taken on a journey through haunted woods and spooky terrain, where they will encounter scary scenes that are sure to leave them breathless. While the focus is on providing scares and raising heart rates, the Haunted Hayride is also a great way for visitors to experience the beauty and serenity of the Marquette area in an unconventional way.
Berwagana Campground Haunted Trail
In the heart of Berwagana Campground lies a unique and horrifying Haunted Trail. This campground is found in Vassar, Michigan and transforms into a spine-tingling adventure during the Halloween season. Guests can explore the haunted trail at their own pace, which is filled with scary and unexpected surprises lurking around every corner.
The Haunted Trail offers experiences that will make even the bravest of visitors shiver in fear. It is not only home to creepy actors and eerie scenes, but it also features:
Unique Scare Techniques: These methods keep guests on their toes and make the experience even more frightening.
Tunnel for Enhanced Scares: This enclosed space intensifies the terror, making it hard to escape the darkness within.
Interactive Components: Some aspects of the trail may require critical thinking or teamwork, adding another layer of excitement to the event.
Michigan's Haunted Musical Hayride
The Haunted Musical Hayride is a one-of-a-kind event that perfectly combines the spooky fun of a haunted hayride with a live musical performance. This Michigan attraction stands out because it offers visitors both entertaining and bone-chilling experiences rolled into one unforgettable evening.
Actors in costume perform a series of music-inspired scares throughout the ride, taking attendees on a journey filled with haunting melodies and eerie encounters. The fusion of ghostly tunes and thrilling frights makes for an incredible event that will leave everyone wanting more.
With such a variety of unique haunted attractions found throughout Michigan, there's something truly spine-chilling for everybody!
Other Activities to Enjoy
Zombie Hunt
Experience an adrenaline-pumping adventure with your family during the Halloween season by participating in a Zombie Hunt. This interactive and thrilling activity provides a unique way to bond while taking down the undead. Various locations across Michigan offer a Halloween-themed zombie paintball shoot, where you and your team can work together to eradicate the zombie menace and save your town.
Pumpkin Picking
Michigan is well-known for its bountiful pumpkin patches, which make for an exciting family activity during the fall. Pumpkin picking lets you immerse yourself in the spirit of the season while enjoying the great outdoors. Many pumpkin patches also offer additional attractions, such as hayrides, corn mazes, and farm animals. So, don your flannel shirts and boots, and head out to the nearest pumpkin patch for a day of fall fun.
Fall Festivals
Celebrate the colorful season with a variety of Fall Festivals in Michigan. From harvest celebrations to arts and crafts fairs, there's something for everyone to enjoy. Some popular events include cider and donut tasting, live music, and kids' activities like pumpkin decorating. These festivals are perfect for gathering with friends and family and soaking up autumn's vibrant atmosphere.
Cider Mills
A trip to a Michigan Cider Mill is a classic way to celebrate the fall season with your family. These facilities offer freshly-pressed apple cider, warm donuts, and other seasonal treats. As you sip on your delicious cider, take in the picturesque surroundings of Michigan's beautiful orchards. Cider Mills often provide additional activities such as hayrides, petting zoos, and apple picking – making it a perfect destination for a fall day trip.
Locations by Region
Southern Michigan
In Southern Michigan, thrill-seekers can visit DarkSyde Acres Haunted House located in Jonesville. This attraction offers a spooky hayride experience for those looking for a good scare.
Mid Michigan
For haunted hayride enthusiasts in Mid Michigan, Past Tense After Dark in Lapeer is a must-visit. They offer three haunted attractions including:
The Hayride of Despair
The Corn Maze of Fear
The House of Horrors
Prepare yourself for a terrifying evening in Mid Michigan as you try to handle all three attractions!
Southeast Michigan
If you find yourself in the Southeast Michigan region, head over to the Niles Scream Park in Niles. This popular haunted attraction is well-known for its frightening hayrides and is considered one of the top haunted attractions in the country. Don't miss the chance to experience the place that has everyone screaming!
West Michigan
In West Michigan, the Abandoned Acres Farm in Sparta offers a Haunted Hayride that takes you through 40 acres of woods, creeks, and orchards on a 100-year-old farm. This immersive experience adds a high level of thrill to your fall evening and is perfect for those looking to get their adrenaline pumping.