Tampa, Florida, owes its existence to Fort Brooke, a historical military post established on the Hillsborough River in 1824. Thanks to the facility's status as both a military and trading post, Fort Brooke spurred the incorporation of the "Village of Tampa" in 1849. The location of Fort Brooke was approximately where the downtown Tampa Convention Center sits today.
Now the economic center of western Florida, Tampa is best known for its tourist attractions, beaches, sunny weather, cigar shops, and nightlife. Whether you want to sample authentic Latin American cuisine, visit Busch Gardens, or experience a haunted pub tour, Tampa offers something for everyone.
Discover all you need to know about the best things to do in Tampa, Florida, in our handy guide.
The Best Restaurants in Tampa, Florida
1. Columbia Restaurant
Nestled in Tampa's historic Ybor City, Columbia Restaurant has been feeding locals and tourists alike since 1905. The largest Spanish restaurant in the world and Florida's oldest restaurant, Columbia Restaurant has hosted a slew of famous visitors, including Babe Ruth, Bruce Springsteen, Marilyn Monroe, George Clooney, Brooke Shields, and Stephen King.
Menu items include a selection of tapas, Columbian and Cuban soups, fresh fish, paella, filet mignon, roast pork a la Cubana, and the restaurant's famous "1905 black beans." Wind down after your meal with delicious churros and Spanish coffee.
2. On Swann
Discovering new cuisine is one of the best things to do in Tampa, Florida. Taking its name from its address at 1501 Swann Avenue, On Swann is a contemporary New American restaurant focused on thoughtfully sourced ingredients and seasonal fare. With its open-concept kitchen and chic atmosphere, On Swann is the perfect place to try new cocktails, share a cheese board, and savor the freshest entrees.
While the restaurant's menu changes with the seasons, expect to find mains featuring mahi-mahi, scallops, ribeye, and burgers. If you visit for brunch, choose from favorites like avocado toast, egg white frittata, smoked salmon, and steak and eggs.
3. Ulele
Serving up a rich variety of multicultural influences, Ulele is a native Florida-inspired eatery boasting house-brewed beers and barbacoa grilling. It's simply unlike anything you've ever experienced.
Ulele (pronounced You-lay-lee) is named after the Native American princess reputed to live in the area in the 1500s. The rustic-chic restaurant offers a variety of dishes, including crackling pork shank, pan-seared pompano, stuffed portobellos, fire-roasted chicken, and Gulf Coast oysters. Be sure to try the jalapeno corn beer muffins on the side!
4. Rooster & the Till
Another inventive, locally-sourced restaurant is Rooster & The Till in Seminole Heights. The rustic-chic eatery boasts a dinner menu, tasting menu, select desserts, and nightcaps, making it an ideal spot for a romantic date or celebration.
Dinner options are diverse, with items ranging from Miyazaki hand rolls to seared foie gras. You'll also find standard fare like seared scallops and crispy chicken thighs, although expect an upscale twist!
5. Oystercatchers
If you want to splurge on upscale, waterfront dining, make a reservation at Oystercatchers in the Grand Hyatt Tampa Bay. Since 1986, Oystercatchers has been considered one of the best things to do in Tampa, Florida, because it serves the freshest seafood. Its Sunday Brunch has been voted "Best Brunch in Tampa," and the lunch and dinner selections are noted for using locally sourced ingredients.
Savor your meal of premium market oysters, chili lime roasted chicken, or lobster mac and cheese overlooking beautiful Tampa Bay. Family-style sides consist of lemongrass-infused jasmine rice, garlic mashed potatoes, and confit potato and bacon hash. You can even wrap up your meal with the cigar menu and dessert cocktails!
Interesting Natural and Historical Sites in Tampa, Florida
6. Ybor City Historic District
One of the most exciting things to do in Tampa, Florida, is visit the Ybor City Historic District. Situated northeast of downtown Tampa, Ybor City is a lively Cuban neighborhood listed on the National Register of Historic Places. Wander the charming streets in search of amazing Cuban coffee, shop the specialty stores, and enjoy an authentic meal at one of the many Latin American restaurants.
Ybor City is also touted as one of the most haunted areas in the country. Book a Ybor City ghost tour, join a haunted pub crawl, or join a ghosthunting event at the historic Cuban Club!
7. Weedon Island Preserve
If you're hoping to experience Tampa's natural beauty during your stay, spend a few hours at Weedon Island Preserve. This sprawling 3,190-acre coastal system preserve spans Tampa Bay and is home to numerous plant and wildlife species.
Prior to European settlement, indigenous people occupied the site for thousands of years. Today, the Weedon Island Preserve Cultural and Natural History Center aims to interpret the site's natural, archaeological, and cultural history. Explore the preserve's many hiking trails, boardwalks, paddling trails, and picnic areas with the whole family.
8. Tampa Bay History Center
History buffs agree that visiting the Tampa Bay History Center is one of the best things to do in Tampa, Florida. This hands-on, interactive history museum dives into 12,000 years of Florida history. Learn about the region's first native inhabitants, the arrival of the Spanish conquistadors, Tampa's thriving cigar industry, and the many historical figures who shaped local history.
The History Center is open daily from 10 a.m. to 5 p.m. You can also enjoy the on-site Columbia Café with its waterfront dining from 11 a.m. to 9 p.m. Sunday through Thursday and from 11 a.m. to 10 p.m. Friday and Saturday.
9. Sacred Heart Catholic Church
Whether you appreciate the historic architecture, you want to attend mass during your trip, or you want to pick up a souvenir at the gift shop, Sacred Heart Catholic Church is among the top things to do in Tampa, Florida. Plans for the new church were announced in 1897, and the structure was officially dedicated in 1905, making Sacred Heart one of the oldest churches in Tampa.
Sacred Heart's Romanesque exterior was constructed with a combination of white marble and granite. The interior is much the same as it was in 1905. When you visit, be sure to appreciate the church's 70 stained glass windows.
10. Lettuce Lake Conservation Park
Nature lovers won't want to miss one of Hillsborough County's most visited parks: Lettuce Lake Conservation Park. This beautiful recreational area boasts a 3,500-foot boardwalk, a 1.25-mile paved exercise trail, a three-story observation tower, and kayak and canoe rentals.
It's a $2 charge per vehicle to enter the park, so bring a picnic lunch and plan to spend a few hours exploring. You might even attend a Tampa Audubon Society birding walk or a Florida Native Plant Society guided tour!
The Best Places to Shop 'Til You Drop in Tampa, Florida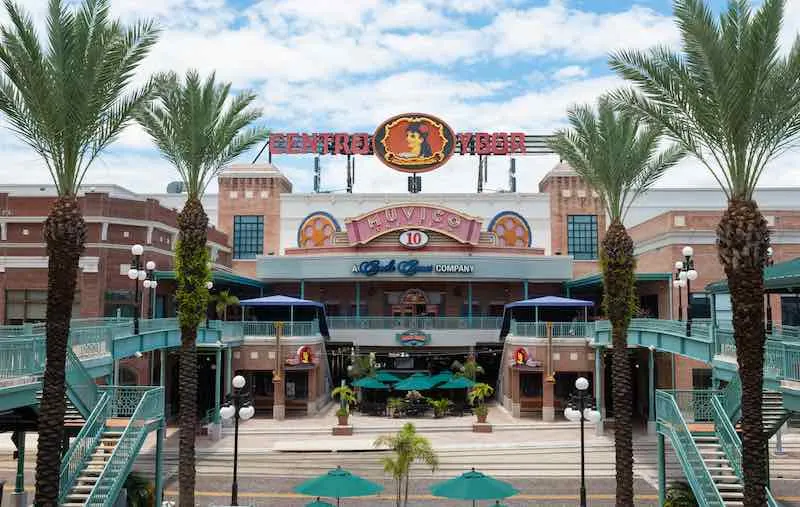 11. Hyde Park Village
When looking for things to do in Tampa, Florida, shopping will undoubtedly be at the top of your list. Hyde Park Village is an open-air lifestyle center that offers something for every serious shopper. It boasts high-end retailers, bars, restaurants, and a movie theater, providing everything you need in the space of six city blocks.
Popular retailers include Anthropologie, Nike, Francesca's, Lululemon, and Pottery Barn. You can even beat the heat with a frozen treat from The Hyppo or Oddfellows Ice Cream Co.
12. International Plaza and Bay Street
The most distinctive shopping and dining destination in Tampa is International Plaza and Bay Street. Conveniently located adjacent to the Tampa International Airport, this traditional enclosed mall boasts 16 restaurants and 200 specialty stores, including Abercrombie & Fitch, Foot Locker, Michael Kors, Sephora, and Tiffany & Co.
Dining options are scattered throughout the mall, and you can enjoy everything from pizza to fresh seafood entrees.
13. The Shops at Wiregrass
A major shopping and entertainment destination in Tampa Bay, The Shops at Wiregrass offers over 800,000 square feet of shopping and dining options. Aside from highly recognizable department stores like Dillard's, Macy's, and JCPenney, The Shops at Wiregrass also features specialty shops and signature eateries.
The complex also hosts numerous annual events, including car and truck shows, the Artisan Street Market, Symphony in Lights, and Taptoberfest. Be sure to check out the event calendar on the website to see what's happening during your stay.
Exciting Things for Kids to Do in Tampa, Florida
14. The Florida Aquarium
When you've got the whole family in tow, one of the best things to do in Tampa, Florida, is to visit The Florida Aquarium. Located in downtown's Channel District, The Florida Aquarium is easily accessible via Pirate Water Taxi and the TECO Street Car System. Popular exhibits include the 4Ducks Theater, The Splash Pad, Stingray Beach, and Wetlands of Florida.
The numerous animal habitats provide an intimate glimpse into aquatic life and provide the perfect learning opportunities for young minds. Be sure to check out upcoming special events at the aquarium before your visit so you can plan accordingly.
15. Busch Gardens Tampa Bay
It wouldn't be a family vacation in Tampa without spending at least a day at Busch Gardens Tampa Bay. Hosting more than four million visitors each year, Busch Gardens Tampa Bay is a 335-acre amusement park offering daring thrill rides, water rides, and live entertainment.
Best of all, visitors can immerse themselves in African-centered animal habitats. Get up close and personal with a giraffe, take an orangutan insider tour, or spend the day with a zookeeper. From sloth encounters to private VIP safaris, Busch Gardens Tampa Bay sparks every animal lover's imagination.
16. ZooTampa at Lowry Park
Operated by the Lowry Park Zoological Society, ZooTampa at Lowry Park is a 63-acre nonprofit zoo recognized for its biodiversity and wildlife conservation. ZooTampa is home to more than 1,300 animals and is noted for its tropical setting.
While there are plenty of other places in Tampa to experience wildlife, ZooTampa at Lowry Park is the only place with a manatee critical care facility. Watch as staff work around the clock to care for sick, orphaned, and injured manatees so they can reintroduce them to the wild.
17. Museum of Science and Industry
An innovative facility intersecting science and technology, the Museum of Science and Industry in Tampa is a scientific playground! With over 100 hands-on, interactive activities, MOSI urges visitors to ask questions and use critical thinking.
One of the most popular exhibits is the Dinovations Lab, a Jurassic-themed paleontology exhibit. Explore prehistoric life in a base camp setting with dinosaur enthusiasts of all ages!
18. Glazer Children's Museum
Last but not least on our list of things to do in Tampa, Florida, is Glazer Children's Museum. Located next to downtown's Tampa Museum of Art, the Glazer Children's Museum is situated along the Tampa Riverwalk in the Waterfront Arts District. The facility fosters an interactive learning environment where children can discover, play, and connect with a variety of fun, educational experiences.
Exhibits allow kids to learn about engineering, banking, art, cooking, grocery shopping, and healthcare. Each exhibit encourages visitors to play and use their imagination. It's a memorable experience your kids won't soon forget!
Time to Visit Tampa!
Now that you know some of the best things to do in Tampa, Florida, where should you start? Make a list of your must-see attractions, restaurants, and shopping destinations so you can better plan each day of your vacation and make the most of your trip.
Once you've finished exploring Tampa, consider checking out all the exciting things to do in Miami, Florida. It's just a few hours' drive from Tampa and also has plenty to offer visitors of all ages!