Since the first zoo in the United States opened its doors in the 1870s, they have been a source of family fun and entertainment. They're also an excellent place to learn more about animals from around the world that you don't otherwise have access to. It just so happens that some of the biggest, best, and most unique zoos in the country are located in the sunny state of Florida.
This article will look at the best zoos in Florida, where they're located, and why you should go. The chances are that no matter where you're located in Florida, you have a great zoo just a few hours away.
Best Zoos in Northern Florida
1. Jacksonville Zoo and Gardens
It only seems fitting to start our best zoos in Florida journey with the #1 paid attraction in Northeast Florida. The Jacksonville Zoo and Gardens is the second-biggest zoo in Florida and the biggest in the northern part of the state. It's also considered by many north Floridians to be the best zoo in Florida.
This facility is like a walking safari and encompasses 93 acres of land. At the Jacksonville Zoo and Gardens, you'll experience more than 2,000 animals and over 1,000 exotic plant species. If you want a more intimate experience, the zoo offers behind-the-scenes tours with their experts or even the opportunity to become a zookeeper for a day!
The animal exhibits are divided into Wild Florida, River Valley Aviary, Range of the Jaguar, Monsoon Asia, Plains of East Africa, Australian Adventure, Giraffe Overlook, Land of the Tiger, Save the Frogs!: Amphibian Conservation Center, African Forest, and Stingray Bay. Each of these unique exhibits offers the opportunity to browse dozens of unique plants and animals. It has so much to offer and gives it every reason to be on our best zoos in Florida list!
2. Gulf Breeze Zoo
The Gulf Breeze Zoo is located in the panhandle of Florida, about 15 minutes away from Pensacola. While it's not as big or grand as the Jacksonville Zoo, it consists of 50 acres of plant and animal life from around the world, and is in the running for the number one spot out of all the best zoos in Florida. There are currently over 850 animals and over 130 different species of mammals, birds, and reptiles.
A few of the top animals and attractions include monkeys, kangaroos, birds, jungle cats, and giant tortoises. Make sure to take the kids with you and get them a ride on the Safari Line Train for a trip past the gorillas, hippos, and free-range antelopes. Additionally, you should be able to spot zebras, rhinos, and other jungle animals on the safari-like train ride.
One of the most popular activities is a feature where you and your kids stand on a platform and hand-feed giraffes. It's guaranteed to be an experience that you won't soon forget!
Best Zoos in Central Florida
3. Gatorland
With a name like Gatorland, you should know what to expect in this animal habitat. Gatorland is located in Orlando and has the biggest collection of alligators, crocodiles, and other reptiles in all of Florida. Which is why it made our best zoos in Florida list! It's considered "The Alligator Capital of the World" and features numerous gators and crocs that would have the late great Steve Irwin licking his lips.
Aside from the vast number of gators and crocs, the park also features birds, wild cats, snakes, and tortoises. There are various themes, activities, and spectacles that take place, including the Gatorland Bird Rookery and the Stompin' Gator Off-Road Adventure that lets you get up close and personal to the gators.
There's also a zip line, a petting zoo, and a Gator Wrestlin' Show. There's a lot to love about this little zoo, and you would do well to check it out the next time you're in Orlando.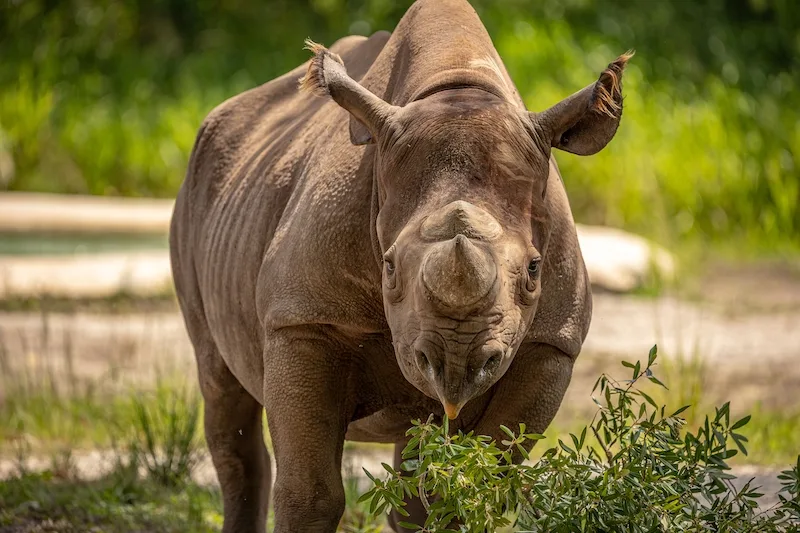 4. Brevard Zoo
While fun and entertainment are at the top of the priority list for Brevard Zoo, they also put a heavy emphasis on conservation and education. The Brevard Zoo opened its doors in 1994 in Melbourne, FL, and they have been a steady foundation in the community ever since. They feature animals native to Florida, Africa, Asia, and Australia.
While the zoo emphasizes conservation through education, they also incorporate several participation events to help the learning process. Giraffe feedings, lorikeet and cockatiel feedings, kayaking tours, train rides, and aerial adventures are all on the menu at Brevard Zoo. This 75-acre non-profit zoo is educational fun for the whole family.
5. Disney's Animal Kingdom
Disney is known for many things, and Animal Kingdom is one of them. Of course, they are on our best zoos in Florida list! They do an excellent job of combining the fun and adventure of Disney with the education and nature of a zoo. They offer numerous tours and journeys, including the Caring for the Giants tour and the Savor the Savanna: Evening Safari Experience.
No matter which tour you choose or if you decide to blaze your own trail, you'll glimpse rhinos, elephants, hippos, lions, gorillas, giraffes, and so much more. Another popular attraction is the Kilimanjaro Safari, an 18-minute expedition that takes guests on a guided tour of Africa.
There's much to see and experience when you take the time to visit Disney's Animal Kingdom!
6. Tampa Zoo
ZooTampa at Lowry Park is one of the most-visited zoos in Florida, sees over one million visitors per year, and is considered by many to be the best zoo in Florida. It's also one of the oldest in the state, as it first opened its doors in the 1930s. You'll be able to experience more than 1,300 animals from countries around the world, including Australia, Africa, Asia, and the United States.
A few of the top sites are the pygmy hippo, the one-horned rhino, the giant tortoise, the Florida panther, penguins, orangutans, elephants, and manatees. To make your trip to the Tampa zoo even better, you can purchase backstage passes to get up close and personal with various animals.
Make sure to check for special promotions and events before you go because this zoo does them frequently.
7. Florida Aquarium
While the Florida Aquarium technically isn't a zoo, it's an absolute must-visit for nature and animal lovers. It's located in Tampa and is the biggest aquarium in Florida and one of the best in the US. The amount of marine wildlife that you'll get to experience is second-to-none. It ranges from mysterious sand tiger sharks and playful otters to tiny seahorses and curious sea turtles and so much more.
The Florida Aquarium is also very intentional about making your visit educational and informative.
Best Zoos in Southern Florida
8. Busch Gardens
Coming in at number eight on our list of the best zoos in Florida is Busch Gardens. Located in Tampa is just as much a theme park as a zoo, which makes it similar to Disney's Animal Kingdom. While Busch specializes in themes, roller coasters, and other exciting rides, it's actually the largest zoo in Tampa. It was initially opened in 1959 as a botanical garden and brewery, but it quickly turned into much more.
It's now one of the most popular stops in Florida, and people come from all over to enjoy the animals and rides that Busch offers. In terms of wildlife, there are over 12,000 animals encompassing hundreds of acres within the park, including a massive 65-acre Serengeti area. Busch Gardens is the definition of fun for the whole family! It's also, hands down, the best zoo in Florida when you consider the number of different things there are to do.
9. Lion Country Safari
Located in Loxahatchee, FL, Lion Country Safari is Florida's only drive-through safari experience. There will be lions and various jungle creatures, but you also can go on a Safari Queen boat ride and experience the jungle in a whole new way.
The Safari contains over 1,000 animals, and there's even a petting zoo with sheep and goats. Make sure to catch one of the presentations put on by the park during the day aimed at educating you and your family.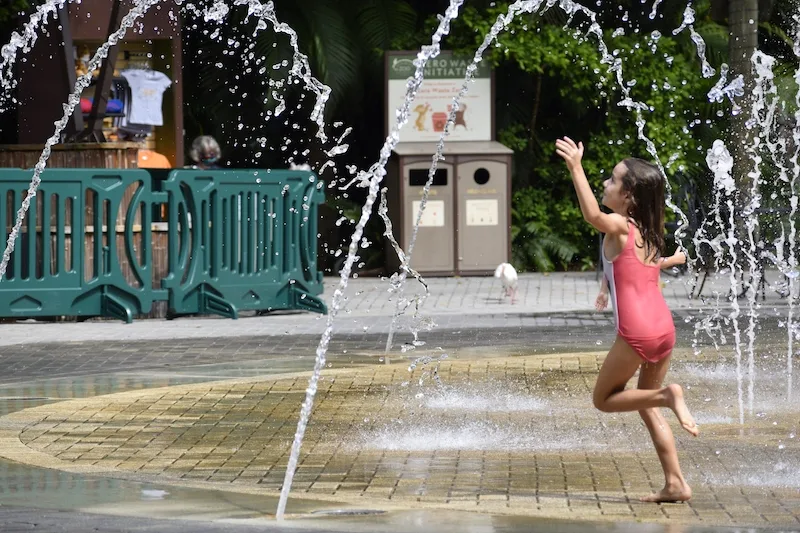 10. Palm Beach Zoo
Palm Beach Zoo is located in West Palm Beach and is the smallest zoo in Florida and on this list. At just 23 acres in size, this zoo is the true definition of small but mighty. Every part of the 23 acres is packed with fascinating animals and plants from around the world. The zoo is divided into four main sections: Tropics of Americas, Asia, The Islands, and Florida Wetlands.
While you won't see all the big-game animals that you would at the Miami or Jacksonville zoos, there's plenty to love and experience at the Palm Beach Zoo.
11. Sarasota Jungle Gardens
Maybe it's just the nostalgia talking, but the Jungle Gardens in Sarasota, FL, is one of the best attractions for kids in the Sarasota area. Like the Palm Beach Zoo, this park is on the smaller side and doesn't have all the flashy animals you'll see at bigger zoos. That doesn't take away from having space on our best zoos in Florida list!
The Jungle Gardens give you the opportunity to pet baby alligators, see massive snakes, and experience a variety of reptiles, amphibians, and monkeys. Daily shows and presentations feature basketball-playing parrots and various snakes and gators. It's fun for the whole family, but especially for kids fascinated by nature.
12. Miami Zoo
We started this list of zoos with the biggest zoo in northern Florida, so it only seems fitting to end with the biggest zoo in southern Florida. Coming in last, but not least on our list of best zoos in Florida is the Miami Zoo. It is the biggest one in Florida and the fifth-biggest zoo in the country. It consists of 740 acres, 346 of which are fully developed.
Because it's the only subtropical zoo in the country, there are animals that you can see here that you can't find anywhere else. With over 500 animal species and over 100 special exhibits, there are many things to see and like about the Miami Zoo. Reptiles, birds, mammals, amphibians, and various large land animals are all waiting to be seen at the Miami Zoo.
Additionally, this zoo also has one of the biggest botanical gardens in Florida, with over 9,000 species of plants. Not only is this the best zoo in Florida, it's also one of the best in the world.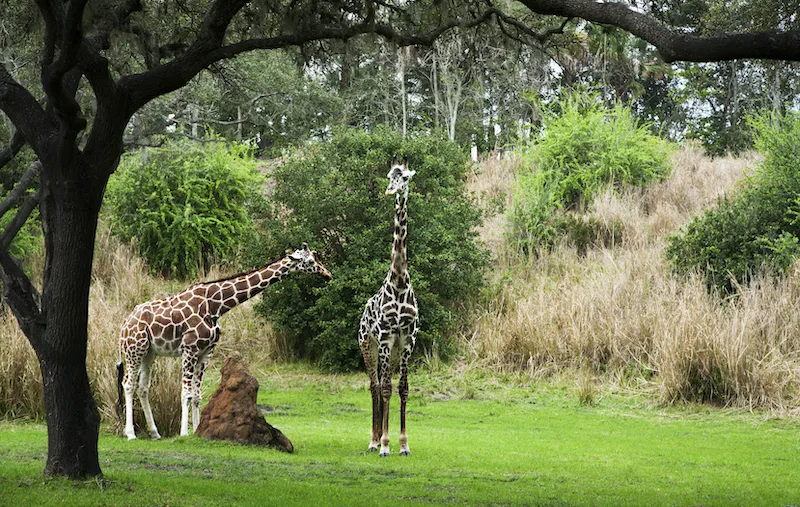 Conclusion
No matter where you are in Florida, there's a high chance you're within driving distance of one of our best zoos in Florida. Each zoo is unique in its own way and often places special emphasis on select creatures and exhibits. Because of how different each of these parks is, the best zoo in Florida can be different from person to person. Make sure to check a few of them out to find out which is your favorite!
For more things to do in Florida check out more Florida articles here!