The beautiful Tucson, Arizona is the second largest city in the state, only behind Phoenix. What started as a military fort in the 1700s has grown to be a town full of over half a million people!
Tucson is full of rich culture and has been called a melting pot due to its strong cultural Mexican, Native American, and Spanish ties.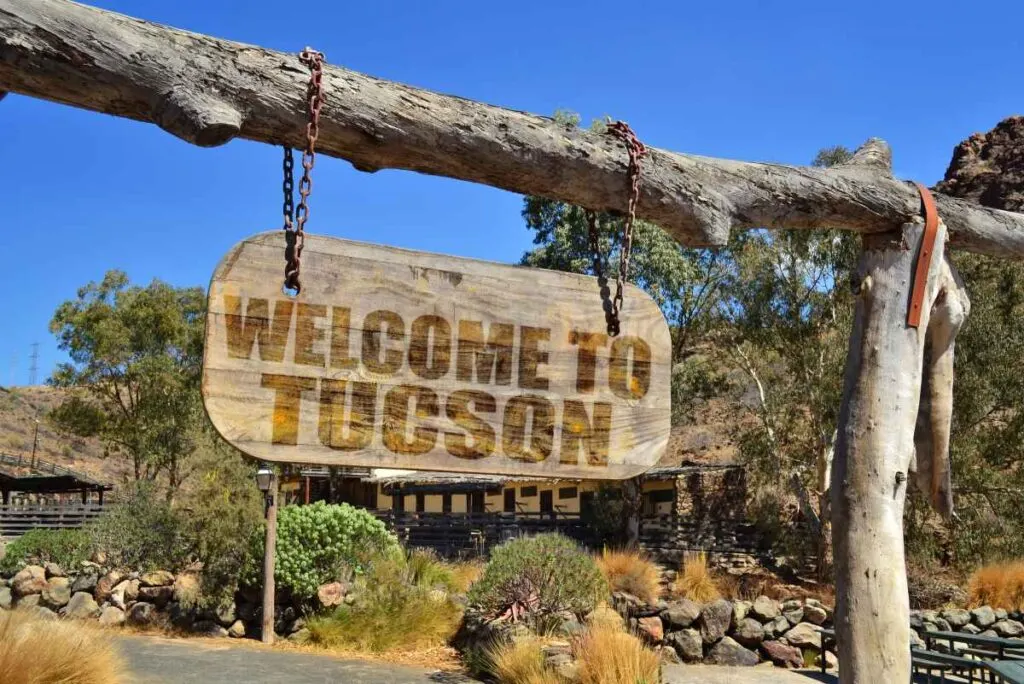 If you're looking to visit Tucson, which you definitely should plan on, it may seem overwhelming to know where to start. What are some must-do and must-see things in the area?
We've done the work for you and compiled some amazing attractions, restaurants, and wildlife for you to check out.
Read on for the best things to do in Tucson, Arizona!
---
Things to Do in Tucson for Foodies
1. Kingfisher
Since 1993, Jeff Azersky and Jim "Murph" Murphy have been dreaming up, cooking, and serving some of the best seafood dishes in the Southeast at Kingfisher!
Kingfisher is a great thing to do in Tucson for foodies because the menu is constantly rotating. They use only the freshest ingredients, so they are constantly updating their menus to showcase seafood from around the world.
Sea bass, fresh oysters, and crusted Mahi all have rave reviews from patrons of Kingfisher. There's also a great wine selection and the staff is trained to help you choose the best glass to accompany your entree.
2. Tito & Pep
For a unique thing to do in Tucson, make a reservation at Tito & Pep! This "neighborhood bistro" is decorated with fun in mind and has a lot of unique offerings.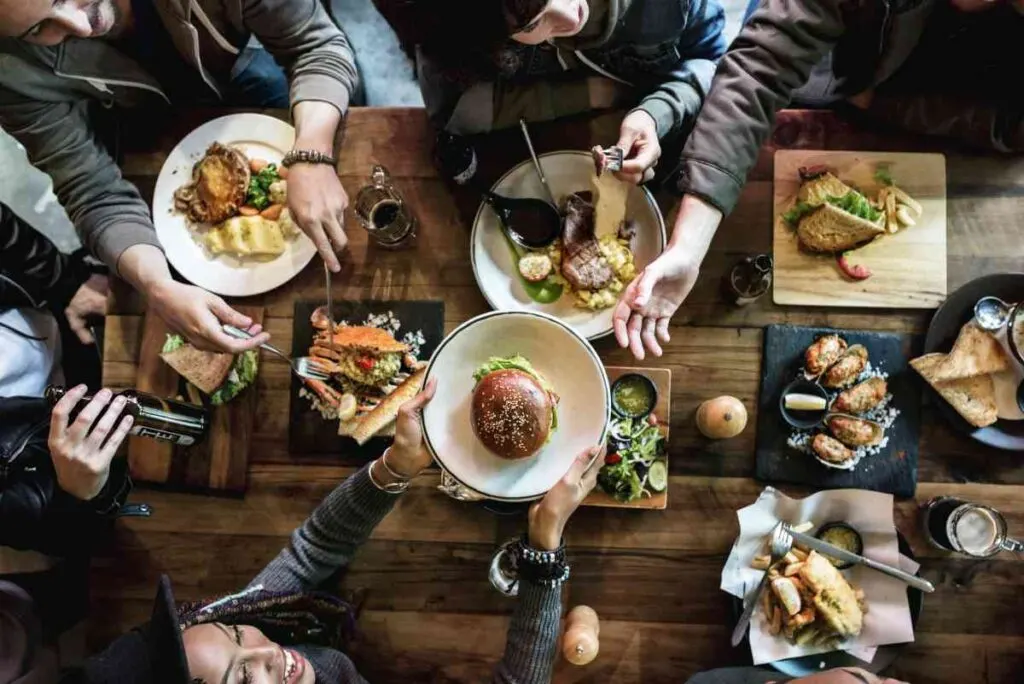 As of 2022, Tito & Pep is a certified restaurant as a "Tucson City of Gastronomy" eatery. Gastronomy is the art of choosing, preparing, and eating good food, which means you're guaranteed to have some delicious, gourmet treats.
The entire menu is influenced by the Southwest and the flavors native there like spicy peppers and sweet cinnamon. Reservations are recommended and are easy to make on the front page of their website.
3. Barista Del Barrio
What started as a coffee cart run by a single mom in 2017 has grown into a full-fledged breakfast restaurant. If you're looking for things to do in Tucson at breakfast time, Barista Del Barrio is a must-do!
While the food is tasty, the drinks are what makes this establishment really shine.
In addition to classic flavors like vanilla, caramel, and mocha, Barista Del Barrio also has signature flavors: Dulce de Leche, Horchesso, Mazapán, and Mexican Chocolate. If you can't choose, the baristas will be able to put together a drink you'll be sure to love.
---
Things to Do in Tucson for Families
4. The Gaslight Theater
If your family is looking for things to do in Tucson that will keep everyone entertained, look no further than the Gaslight Theater.
With a show every night of the week, there's sure to be something happening the night you're looking to go that will keep you smiling or laughing the night away.
The seats at this theater are unique in that they're all around tables. There are over 200 seats in the theater that are full more often than not.
The tables are convenient to have because The Gaslight Theater has great food options, including free popcorn!
5. Reid Park Zoo
The Reid Park Zoo is an exciting family-friendly thing to do in Tucson. Tickets range in price from $6.50 to $10.50 for children and adults, making it an affordable way to spend a couple of hours of your day.
If you want to make the most of your time with the 30+ species of animals that call Reid Park Zoo home, you're going to want to visit as soon as they open. The mornings are cooler, meaning the animals are more active, and the crowds typically come a little later in the day.
Take note if you're planning on eating lunch during your visit— outside food and drinks (besides bottled water) aren't allowed, but you're welcome to either eat in their reasonably priced cafe or use some of the picnic tables conveniently located right outside the zoo.
6. Tucson Petting Zoo
If looking at animals isn't enough for your family, you've got to visit Tucson Petting Zoo!
Open daily from 9:00-5:00, this petting zoo takes a tiered approach to its ticketing and what they offer. A basic ticket will get you close and personal with basic petting zoo animals like goats, pigs, and other farm animals.
If you're looking for things to do in Tucson that are a little more exotic, their exotic ticket means you can get to know farm animals as well as more unique animals like a capybara, agouti, porcupines, and more.
Finally, if you want to enjoy the whole kit and caboodle, you can buy a ticket to their kangaroo experience, which gives you access to kangaroos, all of the exotic animals, and the farm animals.
Your family will love the Tucson Petting Zoo!
7. Children's Museum Tucson
Children's Museums are usually surefire ways to entertain the family and make memories together, and the Children's Museum Tucson is no exception.
Kids 10 and under (as well as their older siblings and adults in their life) will love getting to explore all of the exhibits and learn through fun.
Little learners can explore and discover more about how their body works, what gravity is, all about electricity, and so much more.
Tickets can be purchased to visit daily, but admission is free every Thursday from 5:00-7:00 PM!
---
Things to Do in Tucson for Nature Lovers
8. Tucson Botanical Garden
With 17 different gardens to explore, Tucson Botanical Garden is a thing to do in Tucson that nature lovers can not skip!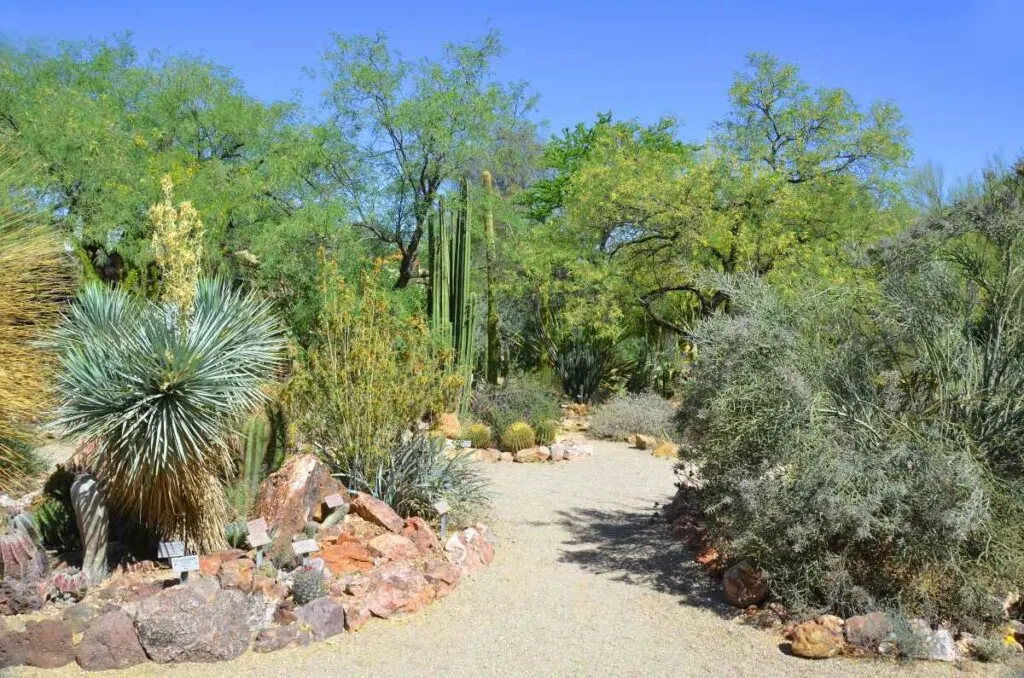 There's a garden for everybody. There's a children's garden, zen garden, historical garden, and then a cacti garden that you're only going to find in the Southwest.
The gardens are open daily and, while tickets are available for purchase at the gate, pre-purchasing tickets is recommended.
9. Saguaro National Park
Saguaro cacti, the largest cacti in the country, are only located in a very area and most of them can be found in the Saguaro National Park.
While you could certainly spend the entire day driving around, taking in the breathtaking scenery, there are plenty of things for you to experience out and about.
There are many easily accessible hiking trails and campgrounds to choose from. If you want more of a challenge, only if you're prepared and experienced, there's also wilderness hiking and backcountry camping that's available with a permit.
Make sure to visit Signal Hill Petroglyph Area, home to over 200 prehistoric Native American rock carvings.
10. Catalina State Park
One of the best things to do in Tucson for adventurous nature lovers is to spend some time in Catalina State Park.
With almost 30 miles of hiking, biking, and horse trails to choose from, you could spend many days exploring the beauty this state park has to offer.
There are trails for all experience and physical ability levels.
If you're a beginner hiker, the Romero Ruins Interpretive Trail is a great place to start. It's a loop trail that's less than a mile and will take you to the ruins of the Hohokum people that was originally built in 500 A.D.
More experienced hikers will love the Sutherland Trail. It's a little over nine miles one way but will take you to up a mountain and leave you with some beautiful memories of the views you see from the top.
---
Things to Do in Tucson for History Buffs
11. Prima Air and Space Museum
History buffs will love exploring the history of flight that the Prima Air and Space Museum has managed to preserve.
There's 250,000 sqft. of hangar space to explore and over 80 acres of outdoor exhibits. There are thousands of artifacts there in addition to 350+ aircraft to learn about.
The Air and Space Museum is open daily from 9:00-3:00.
12. Mission San Xavier del Bac
While what's now known as the state of Arizona was still considered New Spain, the Mission San Xavier del Bac has been an active place of worship.
While the church started in the late 1600s, the building you see now was completed in 1797 and is an incredible piece of architecture.
The original statues and murals of the 18th century are still there to experience. Visiting the Mission is an opportunity to step back in time over 300 years and something every history buff should consider!
13. The Mini Time Machine Museum of Miniatures
What better way to learn about history through the years than to see it all in one place at one time? The Mini Time Machine Museum of Miniatures allows you to do that!
There are over 500 dollhouses and miniature rooms that call this museum home! They range from colonial-era rooms and modern weaving studios to Japanese farmhouses and traditional Mexican dining rooms.
There are also fanciful dollhouses that include The Three Bears Cottage, Dogs Playing Poker, and haunted houses.
14. Trail Dust Town
Step back in time and live a day in the wild west at Trail Dust Town.
This family-owned and operated thing to do in Tucson has been transporting people back to a pioneer town since 1961.
At Trail Dust Town, you can eat cowboy food, pan for your own gold, watch a Wild West stunt show, or ride a train through the "Old West"
There's plenty of themed shopping to do along Main Street, too, so you can pick up some gifts for family and friends back home!
---
Wrapping Up Things to Do in Tucson, Arizona
Whether you love the outdoors, history, spending time with your family, or eating delicious food, there are things to do in Tucson that everyone will love!
To learn more about the Southwest, check out this post on The Rocky Mountain States.