Maybe America's best-kept secret is life in Southern cities. You get big city culture and arts, with a much lower population. More space to maneuver and lower prices on everything! There are tons of things to do in Birmingham, Alabama that prove my point.
Seated in Jefferson County, Birmingham is Alabama's biggest city but is nothing like any of the biggest cities in the nation. Located in the north-central part of the state, this city has everything a person could want, and more!
Check out these 11 things to do in Birmingham, Alabama.
---
1. Woodlawn Street Market
The Woodlawn Street Market happens 5 times a year in Birmingham and it starts in August running through the holidays and into Spring. It is a very special event with nearly 100 unique vendors
Jewelry
Food & Drinks
Packaged Food & Baked Goods
Crafted Goods
Hair Care & Accessories
Apparel
Candles
Skin & Body Care
Miscellaneous
There is no better way to get a quick taste of Birmingham than to visit the Woodlawn street market. Many of the vendors at this event are shopkeepers elsewhere in the city and this is like a tasting menu! This street market is one of the best things to do in Birmingham.
---
2. Red Mountain Theater
If theater is more your game and you prefer to take in a good show then you should check out the Red Mountain Theater. The theater hosts plays, concerts, special events, and even children's productions.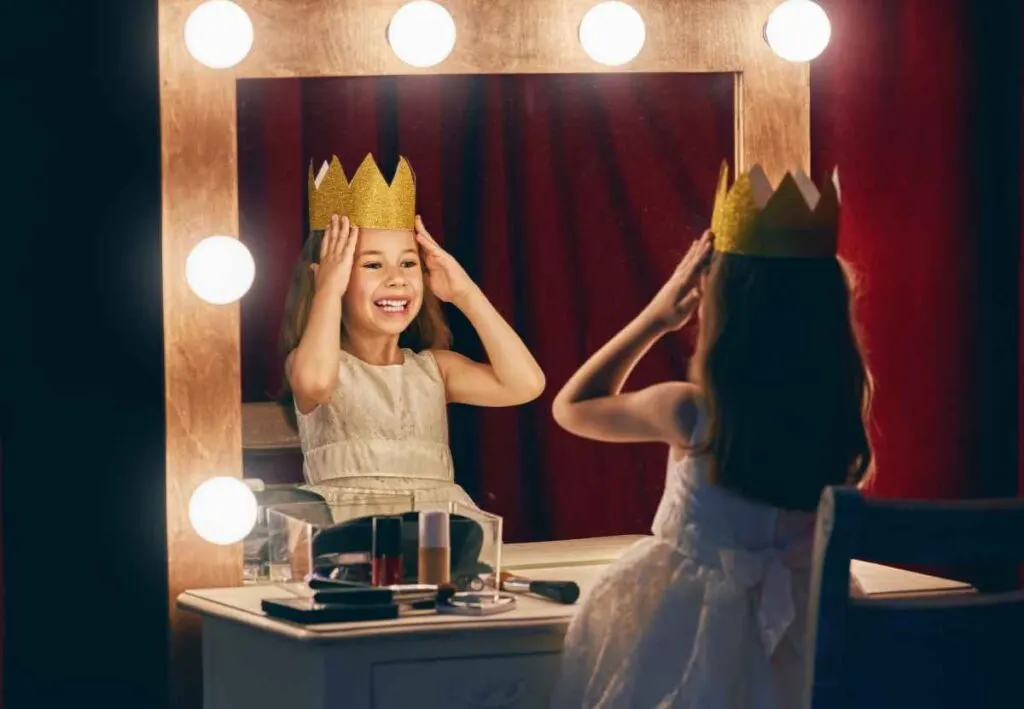 What do you think about a night watch the youth product of Into the Woods Jr? Same great story but the kids take the stage.
This historical theater first raised its curtain in 1979. It has been growing and expanding what it offers ever since. it is a gem and one of the best things to do in Birmingham.
---
3. The Market at Colonnade Corner
This street market is another incredible taste of Birmingham. These events really are essential they are like a "flight" of some of the best things to do in Birmingham. The Market at Colonnade Corner features some of the very best artists, artisans, and musicians in the area.
This is a one-time event that takes place in early May. Of course, May is a great time to visit Birmingham, Alabama.
---
4. Magic City Fashion Week
Is fashion your thing? Well, one of the best things to do in Birmingham is to visit the Magic City during fashion week. Fashion week carries on from Thursday to Sunday. Each night begins with a cocktail hour and moves into dancing music and of course runway shows.
Of course, you will have to plan your trip around this event in order to be sure you are in town the same week. It's often the second week in June which is a great time to visit Birmingham and take advantage of some of the parks and trails that we feature in this list, too.
While fashion week might not be for everyone, this 4-day event is something very special. You will travel to 3 different locations, one of which is the art museum, and see local fashion, food, dance, and music.
---
5. Eat, Drink, and Ride Food Tour
You will board the Bham Party Bus and be taken to 4-5 of the city's best restaurants. Be sure you save your appetite for this! You will be treated to small bites at each restaurant and you will also have three cocktails to try.
You will be full and you will be feelin' good as the night winds down. The Eat, Drink, and Ride Food Tour is one of the best things to do in Birmingham. Without a doubt!
---
6. The Birmingham Ghost Walk
Maybe you aren't one for all the theater and fashion. Well, if that is the case then you should consider taking a trip into some of Birmingham's most terrifying locations, in the dark of night.
Are you brave enough to step inside St. Paul's School? From the outside, it looks like Dracula's house! This is the breakdown of the Ghost Walk right from the website itself:
Visit Birmingham's eeriest churches, graveyards, and hotels.
Your guide shares a side of the city's history that is ignored on most tours.
The tour stops are close to each other so it is easy to walk between them.
In addition to haunted stories, you can learn about local history and architecture
The Ghost Walk is one of the most terrifying things to do in Birmingham, which might be just what you are after!
---
7. Oak Mountain State Park
Just outside the city, you can venture into some beautiful forests at Oak Mountain State Park. If you need a break from hustle and bustle of downtown Birmingham then this can be the perfect escape.
This park offers so much to visitors from golf courses to archery parks, you can get a little bit of everything at Oak Mountain. There is fishing, hiking, and camping, and they even offer geocaching!
Step outside the city for one of the best things to do in Birmingham, AL.
---
8. Vulcan Trail
On the Southside of town, just a few blocks from Dreamland BBQ is the Vulcan Trial. This is a 4-mile out-and-back trail. It takes about an hour if you are going to walk the trail.
This is an easy, mostly flat, shaded trail that is perfect for a nice peaceful walk. You get some great views of the Southside of Birmingham.
If you are into biking or running this can also be a great 4-mile workout for you, too! Vulcan Trail can become a daily essential in the mornings and one of your favorite outside things to do in Birmingham.
---
9. Railroad Park
Down along 1st avenue, between 14th and 18th streets you will find this 19-acre greenspace in the city. Railroad park is a celebration of the city's history. This park is a hub for local events and has even been called "Birmingham's Living Room" because it connects the downtown to the Southside of town.
There is a 3/4 of a mile that loops the outside of the park. The park itself is 30% water and there is a lake at the center and wetlands to add a diversity of species that you can see here.
The park is open from 7 am to 11 pm daily and is a must-see on your list of things to do in Birmingham, AL.
---
10. Continental Bakery
When you start talking about real sourdough and baguette, then you have to talk about the Continental Bakery. This place is pumping out some of the best artisan bread in the state of Alabama.
I am talking wild yeast sourdough and top-of-line french bread. Crusty and hard on the outside, chewy and airy on the inside. You have got to put this on your list of things to do in Birmingham, Alabama.
They also make great sandwich loaves, bagels, and morning pastries like croissants. If you find the Continental Bakery then you are probably gonna want to hit the Vulcan Trail afterward!
If the bread doesn't fill you up then you should also check out Chez Lulu which is the cafe that is attached and utilizes the bakeries bread in its menu.
---
11. The Bright Star
The Bright Star Restaurant in Birmingham holds a very unique title. It is the oldest restaurant in Alabama! When the restaurant first opened its doors it only had 25 seats but now it has 300!
If you choose to dine at this piece of living history, which is over 100 years old, you will be treated to what has been called the best steak in the state of Alabama. This restaurant also gets its Gulf seafood delivered daily.
Birmingham's oldest restaurant is hardly a gimmick. Its broiled seafood platter was voted one of the dishes you should eat before you die.
A very important tip to note is that new customers get a free cup of the restaurant's seafood gumbo. Remember that if you are a first-timer at The Bright Start.
---
Wrapping Up Things to Do in Birmingham
As you can see there are plenty of things to do in Birmingham and if you take some time to really plan your trip well, you can hit all of these incredible things. No matter what you are into you will be treated in Birmingham, Alabama.
The charm of America's southern cities is through the roof. The food, the entertainment, and the people make a combination that might even tempt you to stay forever.
Birmingham is no different. Traveling south offers up a lot more than it used to. Eat, drink, and be mary because there are tons of incredible things to do in Birmingham, Alabama.
For more things to do in Alabama, check out 12 Fantastic Things to Do in Montgomery, AL.