Tucked away in the southern part of Arizona, Tucson is a city bustling with activity. It's home to an excellent air and space museum, the University of Arizona, an art museum, and even a great zoo!
One of the things that Tucson isn't very well-known for, but that the city is absolutely packed with, is their breweries. In fact, there are more than a dozen great Tucson breweries within the city.
If you're planning to visit southern Arizona and you're not sure what to do, this article will look at thirteen of the best breweries in Tucson. You can bar-hop the night away and make some memories that you'll never forget.
Borderlands Brewing Company
We'll start our journey at Borderlands Brewing Company in the heart of the city. While it's definitely one of the best breweries in Tucson, Borderlands is also one of the newer ones.
They boast an impressive variety of beers on tap and are as well-known for their gourmet tacos and street food as they are for their beer. Be sure to try the Horchata Cream Ale, the Citrana Southwest Style Gose, or one of the many IPAs that they have on tap.
If those aren't for you, they have a number of ales and even a porter to quench your thirst. They also have an awesome outdoor beer garden and one of the best atmospheres in town.
1912 Brewing Company
1912 Brewing Company is located along the east bank of the Santa Cruz River and is loved for its great beer, laid-back atmosphere, and friendly staff. The brewery was started in the garage of a husband and wife homebrewing couple and has exploded into one of the best breweries in Tucson.
Not only do have over 20 beers on tap, they also offer a variety of wines, mead, cider, and even locally made chips and salsa! As an added bonus, all of the ingredients that go into everything they do is sourced from local vendors and growers. Their specialty would have to be their Sours and Goses, but they have something for everyone.
Dillinger Brewing Company
The Dillinger Brewing Company has two locations, one of them being in central Tucson and the other being in northern Tucson. While you're guaranteed to have great beer and an awesome time no matter which location you visit, their brewery and taproom in the downtown district is often considered one of the best breweries in Tucson.
They've got sours, IPAs, blonde ales, and so much more. However, if you're only going to try one beer, it should definitely be the Serrano Seduction: an American wheat ale that's packed with local chilis.
Don't knock it until you try it, because this drink packs a flavorful and spicy punch!
Dragoon Brewing Company
If you're on the west side of the Santa Cruz River, you should check out the next selection in our list of best Tucson breweries — Dragoon Brewing Company. Dragoon is a microbrewery that prides itself on having a warm, open atmosphere, excellent beer, and top-notch service.
Celebrating their ten-year anniversary this year, they're breaking out some of the best beer they've ever brewed! Make sure to try their Dragoon IPA or PILS, but not before having a bite to eat from their rotating network of food trucks.
If IPAs and pilsners aren't your thing, you can sample one of their four Russian Imperial Stouts, including the Diez or the Barrel-Aged Diez, each boasting IBUs of 100 and ABVs of 11%.
Catalina Brewing Company
North Tucson doesn't have quite as many breweries as central and south Tucson, with the exception of the Catalina Brewing Company. This brewery embraces the mountain bike theme that Tucson is famous for, and all of its products are made from locally grown and produced materials.
In addition to an ever-rotating collection of beer and hard seltzers, Catalina offers a menu of snacks or food truck options.
Be sure to try the Midnight Moon Stout, the Watermelon Lime Gose, or one of their many IPAs. Once you do, you'll agree that Catalina is one of the best Tucson breweries!
Ten 55 Brewing Company
Let's head back to the downtown area and visit what is highly regarded as one of the best breweries in Tucson, the Ten55 Brewing Company.
In addition to a unique name, Ten55 has everything that a hungry beer-nut could hope for. Belgian fries, mouthwatering burgers, and, of course, excellent craft beer, are all on the menu at Ten55.
They have twenty beers on tap, and some of the best variety in the city. From hefeweizen to coffee stout to their famous Casa55 blonde ale, there truly is something for everyone at Ten55 Brewing Company.
Iron John's Brewing Company
Iron John's Brewing Company, not to be confused with Iron John's Bear Company, also located in Tucson, has three locations, including two in Tucson. In addition to being one of the best breweries in Tucson, Iron John's is also one of the most family-friendly and pet-friendly options as well. While they don't have much in the way of food on-site outside of snacks, they encourage you to BYOF.
Since joining the brewery scene in 2013, Iron John's has exploded in popularity. Everything they do is minimalistic, carefully made, and artistic in nature.
They pride themselves on having the best and most purposefully made beer in Tucson. Their 1891 Red Ale and Old Pueblo Pale Ale are local favorites, but they have something for everyone.
Pueblo Vida Brewing
Pueblo Vida Brewing Company is located directly across the street from the Iron John's location on Congress. Pueblo has one of the most impressive beer selections in the city including eight IPAs, a lager, several ales, sours, porters, and even a Vietnemese-inspired rice lager.
Pueblo Vida embraces the traditional sense of what a brewery is in that they don't have food — just excellent beer, games, fun, and a place to hang out.
They're undoubtedly one of the most underrated but best breweries in Tucson, so make sure to add them to your bar-hopping list.
Firetruck Brewing Company
With three locations scattered throughout Tucson, Firetruck Brewing Company is making its mark on the beer community and taking a promiment place among Tucson breweries.
They take just as much pride in their high-quality food as they do in their craft beer, which means that Firetruck is your one-stop-shop brewery for a night out in Tucson. Whether you eat inside or in their outdoor beer garden, you're bound to have a good time.
While they have something for everyone, be sure to try their famous American Firefighter Lager, especially on a hot summer day when you need to beat the heat.
Barrio Brewing Company
If you're looking for a brewery that's molded in the image of a sports bar, Barrio Brewing Company is the one. In addition to a number of great beers on tap, they also have the sports bar classics of wings, tacos, and burgers.
Barrio also happens to be the oldest brewery in Arizona, and they have the oldest continuously brewed beer, the Barrio Blonde. That, alone, would earn them a place on our list of best Tucson breweries, but there's more!
Barrio has thirteen handcrafted beers to choose from including the Barrio Rojo, a Scottish red ale that's also a two-time finalist in various national beer competitions.
Crooked Tooth Brewing Company
Crooked Tooth Brewing Company is one of the lesser-known but best breweries in Tucson. It's also conveniently located near the University of Arizona, making it a hot spot for college kids.
Crooked Tooth puts an interesting spin on their beer by offering their special Rim Dip as an optional coating on the rim of your glass, similar to salt or sugar on a margarita rim.
Whether you want the Rim Dip or not, Crooked Tooth has some of the best including their eclectic Full Moon Series and their Sonoran Sour Series.
Thunder Canyon Brewstillery
Continuing our list of Best Tucson Breweries, Thunder Canyon Brewstillery can do it all! They're a brewery, distillery, and late-night party scene for those in Tucson looking for a good time. They offer a wide variety of craft beer, distilled liquors, and an incredible live music scene.
Thunder Canyon also offers a number of quality burgers and handhelds if you're looking for dinner and a show.
Additionally, Thunder Canyon is conveniently located next to the airport, making it the perfect place to kill time with a flight while you wait for your flight!
MotoSonora Brewing Company
Finally, if you want to visit one of the newest and best breweries in Tucson, MotoSonora Brewing Company is the one for you. They opened in 2019 in downtown Tucson and have been producing excellent beer and memories ever since. MotoSonora was founded by two brothers, Jeff and Jeremy DeConcini, and it's been able to retain that warm, family feel that it started with.
Their mission was to bring all the best beers from the old world of Belgium, Britain, and Germany to southern Arizona. Be sure to try their Mocha Moto Porter, Fog Lights Hazy IPA, the Fuji Moto Saizon, or any one of their other dozen-plus beers.
Visit One of the Best Breweries in Tucson!
No matter where you are in Tucson, you're bound to be close to an awesome brewery. The brewing scene in this eclectic city is one of the most unique and passionate in the country. Every single brewery in Tucson takes a great deal of pride in what they do and the beer they make.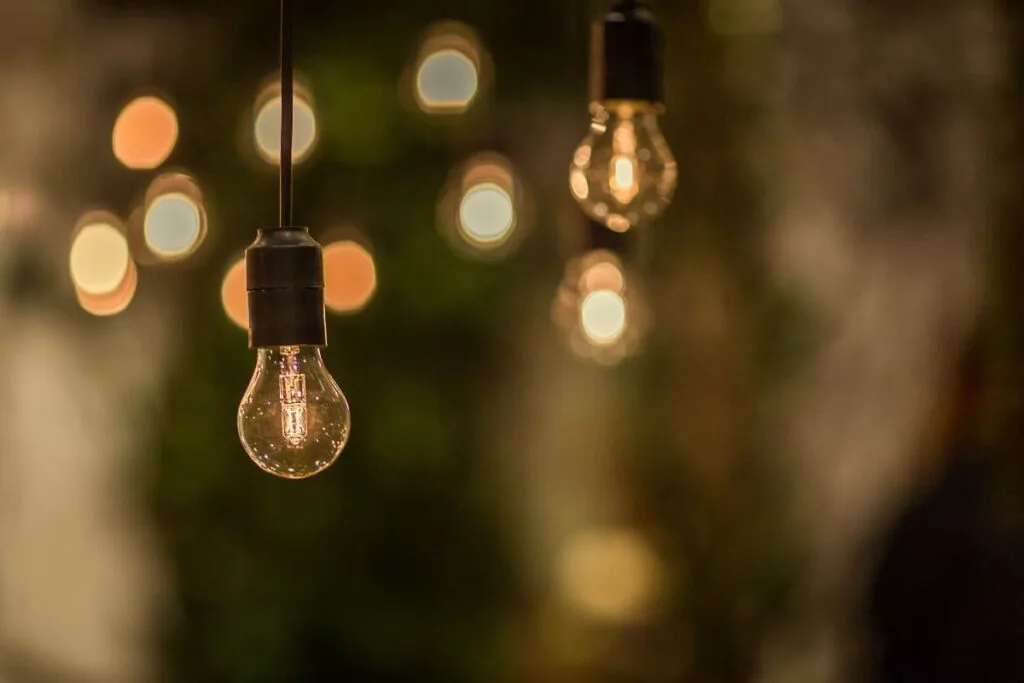 For even more things to do in Arizona, check out these other Arizona posts.