The core of the "Rocky Mountain States" includes the states of Colorado, Utah, Nevada, Wyoming, Montana and Idaho. This area is also sometimes referred to as the "Mountain West."
The southwestern states of New Mexico and Arizona are sometimes included in these definitions, and are included in the US Census Bureau's "Mountain States" classification, though they are only contiguous with the Rockies in their northern areas.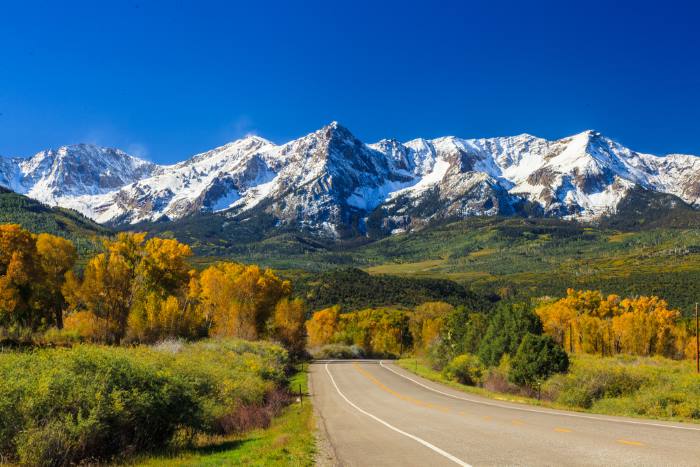 Geography
The Rocky Mountains, the highest in elevation in the United States, stretch on a north/south axis through this vast region, and in fact extend north into western Canada and Alaska.
Population
Because of the mountains the area is thinly populated. Phoenix in Arizona, the nation's fifth largest city, is the region's largest city, followed by Denver in Colorado, but in both these cases the cities are situated at the edges of the region.
The same can be said for the burgeoning cities of Las Vegas in Nevada, Tucson in Arizona and Colorado Springs in Colorado.
The largest truly mountain city deep in the region is Boise in Idaho, at 200,000 in population the nation's 104th largest city. Salt Lake City in Utah is also a major metropolitan area in the region.
The half million people in mountain-ringed Albuquerque, New Mexico can make a case for real urbanization in the region, but culturally this city and nearby Santa Fe belong to the southwest.
The Land
Much land in the region is government owned and controlled. As can be expected in an area of great natural beauty, tourism is a major industry. The mining and oil and gas industries are also well developed.
Attractions
The Rocky Mountain States feature an incredible array of national parks, which provide incredibe opportunities for sightseeing and camping.
Time Zones
Most of these states except Nevada observe "Mountain Standard Time" leaving them two hours earlier than New York, one hour later than California.
---
Next Section:The Southwest
Land, History and Language: Chapter Home
Life in the USA Home Page.