The city of Tuscaloosa, Alabama, marks the location where Native American trails led to a safe crossing of the Black Warrior River.
Today, that simple river crossing is a vibrant educational and cultural center, well worth an extended visit.
Read on to find out about some of the many places to see and things to do in Tuscaloosa.
---
Arts and Culture in Tuscaloosa
1. Tuscaloosa Amphitheater
Just a few blocks from downtown is the Tuscaloosa Amphitheater, outstanding art and entertainment venue that should be on your list of things to do in Tuscaloosa.
In addition to its impressive list of concerts, the amphitheater is the home of Celebration on the River, a free Fourth of July event.
The venue gets rave reviews from visitors, who note that music sounds great from any seat.
2. Tuscaloosa Museum of Art
Located on Jack Warner Parkway, the Tuscaloosa Museum of Art presents one of the greatest collections of American art in the world and definitely should be on your list of things to do in Tuscaloosa.
The collection was assembled by Jonathan "Jack" Westervelt Warner, who served as CEO of his family company, the Gulf States Paper Corporation, now the Westervelt Company.
As a result of Warner's efforts, the museum houses works by noted American artists John Singer Sargent, Albert Bierstadt, Edward Hopper, and Duncan Phyfe among many more.
The Westervelt Collection includes primitive, fine, and decorative arts from around the world, giving visitors a chance to experience an array of original masterpieces.
3. Tuscaloosa Gateway Innovation and Discovery Center
For a unique experience, the Tuscaloosa Gateway Innovation and Discovery Center should be on your itinerary.
The 5,000-square-foot center, which bills itself as "an open portal to connectivity and imagination," provides visitors with free internet access, along with the availability of laptop computers, tablets, and iPads to explore the world.
But the real magic of the center, one of the most intriguing things to do in Tuscaloosa, is the educational programming it offers to give people of all ages the confidence needed to use technology.
While you're there, don't miss the "discovery wall," an 80-square-foot interactive exhibit that introduces you to the people, past and present, who have shaped Tuscaloosa.
---
Places to Tour in Tuscaloosa
Whether you're interested in the place held by Tuscaloosa in America's civil rights movement, or in the state of Alabama's natural history, there's something for you in the city.
4. Tuscaloosa Civil Rights History Trail
Spread across 18 different sites in downtown Tuscaloosa, the Tuscaloosa Civil Rights History Trail provides an unblinking view of the city's civil rights history.
Covering everything from the auctioning of enslaved people to the community's eventual stepping away from longstanding racial issues, the Tuscaloosa Civil Rights History Trail is a sobering necessity among the things to do in Tuscaloosa.
Among the stops are the old city jail, a city flagpole that served as a civil rights protest site, an office building that once hosted the Ku Klux Klan, and Bailey Tabernacle, a church that played a role in the civil rights movement.
An online brochure is available for self-guided tours, or you can pick up a brochure at the Tuscaloosa Tourism and Sports Office at 1900 Jack Warner Parkway.
For information on guided tours of the trail, you can fill out this form.
5. Alabama Museum of Natural History
The Alabama Museum of Natural History, in Smith Hall at the University of Alabama, provides visitors with access to amazing exhibitions and specimen collections documenting the state's ancient past.
Beyond that, the museum offers a number of camps, expeditions, and other special programs, making it singularly worthy among the things to do in Tuscaloosa.
Among the most interesting exhibits is the Sylacauga meteorite, which fell in Oak Grove, Alabama on Nov. 30, 1954. It commonly is called the Hodges meteorite, because a piece of it struck a woman named Hodges while she was napping. She was badly bruised but survived.
---
Exploring Nature in Tuscaloosa
Because Tuscaloosa traces its history to a river crossing, you might expect the natural world would be an important focus for the community. There are a number of things to do in Tuscaloosa to get the visitor in touch with the city's natural side.
6. Van de Graaff Arboretum & Historic Bridge Park
Located in the Northport community across from downtown Tuscaloosa, the Van de Graaff Arboretum and Historic Bridge Park is the first venture by the Tuscaloosa County Parks & Recreation Authority into the "nature park" concept.
The 141-acre park is designed to provide a bit of the great outdoors near an urban setting. The park, which is certainly worth a visit among the things to do in Tuscaloosa, includes a number of freshwater ponds, totaling 33 acres.
Currently offering fishing, hiking, and camping as recreational opportunities, the park also includes the single remaining span of the King Bowstring Bridge.
Completed in 1882, the King Bowstring Bridge was one of four bridges that crossed the Black Warrior River in the late 19th century.
7. Lake Tuscaloosa
A water-supply reservoir completed in 1970, Lake Tuscaloosa, on the North River just north of the city, is among the outdoor things to do in Tuscaloosa.
Although the nearly 6,000-acre reservoir was constructed to supply domestic and industrial water, it's also a popular spot for boating, swimming and fishing.
For anglers, Lake Tuscaloosa has populations of spotted bass, largemouth bass, bluegill, red ear sunfish, and white crappie for fishing enjoyment.
---
Catching a Game in Tuscaloosa
You can't think about the city of Tuscaloosa without thinking about college football and maybe catching a game at Bryant-Denny Stadium. And while in Tuscaloosa, one of the things to do is to remember the legacy of legendary University of Alabama Coach Paul "Bear" Bryant.
Here you'll find information on attending a University of Alabama football game and visiting the Bear Bryant Museum.
8. University of Alabama
Your best bet for tickets to a University of Alabama home football game is working through an online ticket broker such as StubHub.
And while you're in Tuscaloosa for a Crimson Tide game, you can get the latest gameday information online at UAGameday.com, through the UA Gameday app, by following @UAGameday on Twitter.
From tailgating on the Quad to cheering the Crimson Tide during the Walk of Champions to listening to the University of Alabama's "Million Dollar Band" during the "Elephant Stomp," an Alabama football game is a must among things to do in Tuscaloosa.
9. Bear Bryant Museum
If you're even a casual fan of the University of Alabama Crimson Tide, a visit to the Paul W. Bryant Museum on the university campus is one of the great things to do in Tuscaloosa.
Bryant coached the Crimson Tide for 25 years prior to his retirement in 1982, winning six national titles and 13 Southeastern Conference championships.
The museum is open from 9 a.m. until 4 p.m. Tuesday through Sunday. Admission is $5 for adults and $3 for children from kindergarten through high school.
Tickets are available at the door, or online at ua.universitytickets.com.
---
Youthful Things to Do in Tuscaloosa
If you're visiting with youngsters, there are plenty of things to do in Tuscaloosa that will hold their interest.
10. Children's Hands-On Museum
Located on University Boulevard, the Children's Hands-On Museum is focused on learning through play to introduce children from the newly born to 13 years old to the worlds of science, technology, mathematics, and the arts.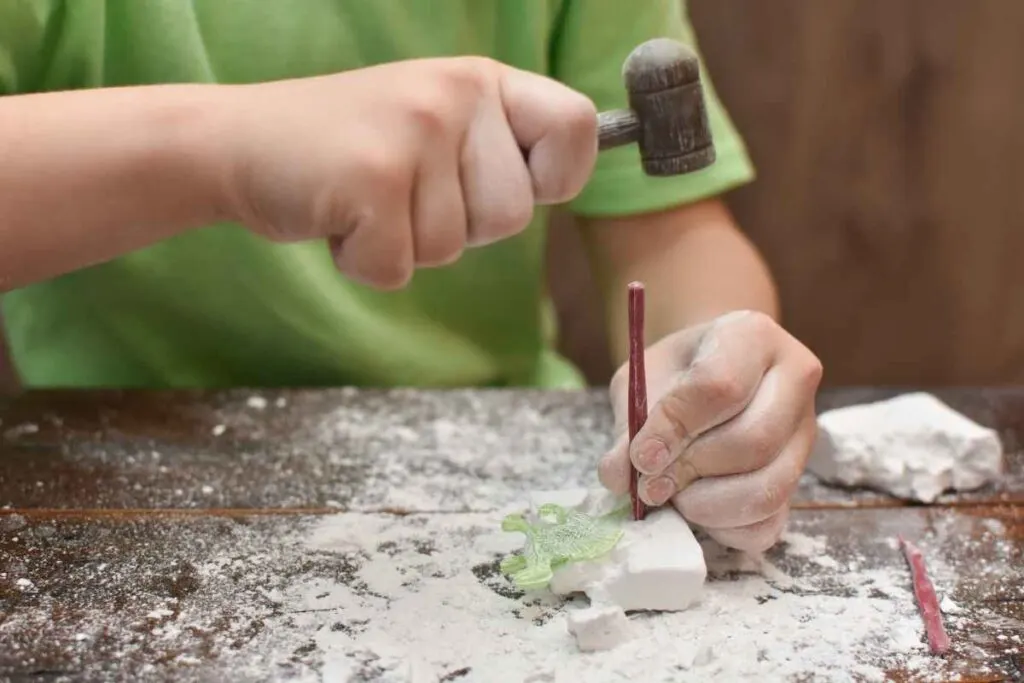 Admission is free for children under 1 year of age, $9 for people from 1 to 64, and $8 for people 65 years old and above.
Events at the museum include things like teaching youngsters about survival skills by having them make a slingshot, showing them how to extract DNA from a strawberry, and learning about crime scene investigation by finding "clues" in the facility.
11. The Riverwalk
The Tuscaloosa Riverwalk, a paved trail along the southern bank of the Black Warrior River, is one of the great things to do if you have youngsters who might need to expend a little energy.
Kid-friendly attractions along the 4.2-mile trail include a playground and a splash pad. The Riverwalk also includes plenty of benches and gazebos for walk breaks or even picnics.
Ample parking for the Tuscaloosa Riverwalk is available at the Tuscaloosa Amphitheater.
---
Shopping in Tuscaloosa
Most visitors to a new city will want to take some time to sample its shopping, and happily enough, shopping is certainly one of the things to do in Tuscaloosa.
12. Pause Boutique
For women's clothing, accessories, and other items, Pause Boutique on Sixth Street should be on your list of places to shop in Tuscaloosa.
At Pause Boutique, you'll discover a quality collection of clothing along with shoes, bags, hats, jewelry, and gift items. If you're looking for that perfect outfit for University of Alabama homecoming or something special to wear on a football game day, stop at Pause.
13. Bradley's Market
Located on Towncenter Boulevard, Bradley's Market is an amazing gift shop, offering an array of merchandise for all sorts of special occasions from weddings to holidays.
From floral gifts to food and beverage offerings to unique items like baskets made from recycled tires, Bradley's Market is worth a long browsing session while you're in Tuscaloosa.
14. Cravings
A specialty grocery store that also serves breakfast and lunch, a visit to Cravings on University Boulevard is one of the special things to do in Tuscaloosa.
While you're in Cravings, one of the things you'll want to check out is the expansive collection of local and craft beers, with more than 150 varieties in stock.
The breakfast menu includes breakfast sandwiches, bagels, and other items, while lunchtime fare includes a selection of sandwiches, salads, and soup.
---
Wrapping Up Things to Do in Tuscaloosa
We hope this post has inspired you to visit to Tuscaloosa, a hidden gem among locales across the country worth exploring. For more on discovering this country, check out Life in the USA.