Looking for things to do in Montgomery? Don't forget to add the "Capital Of Dreams," also known as Montgomery, to your itinerary. Montgomery is a town steeped in rich history, culture, and classic Southern charm.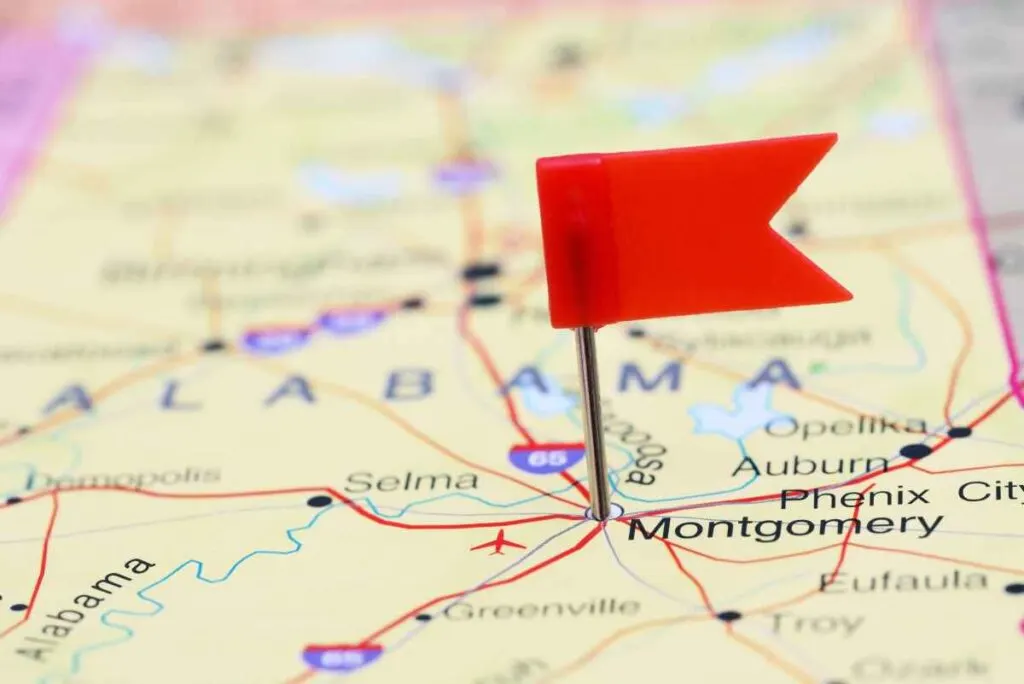 Whether it's strolling along the bamboo forest or visiting museums displaying delicate porcelain art, there's something for everyone here at Montgomery.
We've created a handy list of things to do in Montgomery for when you decide to make a trip down to this city.
---
1. Rosa Parks Library and Museum
The Rosa Parks Library and Museum located in the infamous Troy University is a memorial to the amazing life led by one of the most prominent civil rights activists, Rosa Park.
Visit the museum and learn about the socio-political climate of Montgomery in the 1950s. It holds displays of astonishing artifacts, including the original fingerprint of the recorded arrest of Rosa Parks, works of art, and a replica of the 1950s Montgomery city bus where Parks was forced to give up her seat.
The museum is dedicated to the Montgomery bus boycott and the righteous rebellion against white supremacy. It is a place where students, professors, and tourists can come in and engage in conversations that truly matter.
What's more? This item in our list of things to do in Montgomery holds several cultural events, performances, temporary exhibitions, and educational programs for everyone to enjoy!
---
2. Riverfront Park
Situated by the incredibly scenic Alabama River, Riverfront Park offers a variety of things to do in Montgomery for tourists.
Watch the sun go down amid the placid waters of the Alabama River during riverboat rides. Visit this park in the summer, and you can hear the frogs croaking at dusk. The park also offers a great trail system for nature lovers and avid hikers. The splash pad provides entertainment for the kids.
Along with the majestic views, Riverfront Park has a grass amphitheater and an open Riverwalk stadium for live events and baseball games. Catch a concert or game while you're visiting! Enjoy a stroll in the vast open spaces the park has to offer.
Riverfront Park is open from sunrise to sundown during summer and winter.
---
3. Montgomery Zoo
Visit the Montgomery Zoo, a 40-acre venue in north Montgomery. What's special about this zoo is it's divided into 5 continental realms, namely Africa, Australia, Asia, North America, and South America.
One of the best things to do in Montgomery is to visit each realm for a taste of the flora and fauna of the continent. The zoo features many animals, including monkeys, bears, tigers, lynxes, cougars, alligators, African elephants, Indian rhinos, and more.
Go to the Reptile House to look at slithering snakes and lizards sunning on rocks. Pass by Stingray Bay to marvel at these flat-bodied fish. The zoo doesn't limit itself to terrestrial animals either, with its amazing eagle exhibits and parakeet cove.
Include feeding koi fish, watching the zoo experts training lions, or taking a tour of their elephant barn on Sundays on your list of things to do in Montgomery. Visit their site to browse through more exciting animal experiences for the entire family!
---
4. Blount Cultural Park
Blount Cultural Park is one of the most picturesque things to do in Montgomery. This 77-acre city park boasts miles of trail systems for hiking. If you need ideas for outdoor activities or a refuge from city life, this is the place.
Apart from trailing, the park is also home to several ponds, including an adorable duck pond. It's pet-friendly, so you can bring along your furry friend for a frolic in the grass. The Bark Park also has demarcated areas for small and large dogs.
Blount Cultural Park gets its name from the Montgomery Museum of Fine Arts it hosts, a thriving hub of the arts. The museum has a vast selection of contemporary artwork, exhibits, and programs.
There's a charming sculpture garden, a natural amphitheater, and open spaces where one can sit back and enjoy a good book. The museum also has scheduled events and exhibits every month, so don't forget to check their calendar for things to do in Montgomery.
---
5. Wilderness Park & Bamboo Forest
The Wilderness Park/Bamboo Forest is a quaint and charming forest to visit when you need the serenity that nature provides. It's also one of the country's oldest wilderness parks within city limits!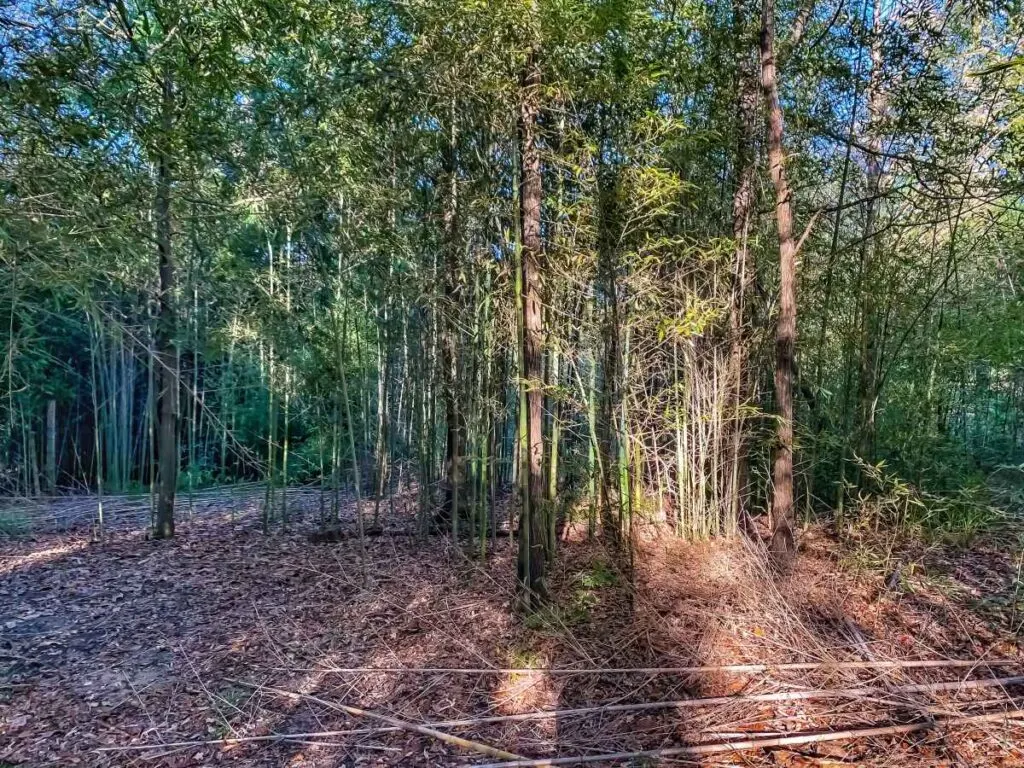 Walk along the trail flanked by tall bamboo trees and take in the quiet of the great outdoors. The bamboo trees are a whopping 60 feet in height and the cacophony of the jungle makes you feel like you aren't anywhere close to a city.
Bring along your pets for a walk in this beautiful park. One of the best things to do in Montgomery is to visit the little frog pond. Come here for a much-needed escape.
---
6. Hank Williams Museum
If you're a music fan looking for things to do in Montgomery, the city of Montgomery is the perfect place for your next trip. The Hank Williams Museum is a tribute to one of the country's first music superstars. As you enter, you can hear Hank Williams' iconic voice over the speakers.
One of the most popular attractions is the original Baby Blue Cadillac owned by Hank Williams, along with his awards, suits, saddles, ties, and more!
The 6,000-foot museum also has an amazing gift shop where you can purchase merchandise and records of the country music legend. The museum pays tribute to Hank Williams' legendary life and his amazing musical legacy.
---
7. First White House of the Confederacy
American history. This is where Confederate president Jefferson Davis resided during his term.
The house has stunning Italianate-style architecture and original pieces of furniture and clothing from the 1850s.
To this day, the house is shrouded in controversy since there are no signs in the home about the slave trade or how it played a part in starting the American Civil War. If you and your group are history buffs, this house should be on your list of things to do in Montgomery.
You can even reserve group tours and be guided by history experts during your visit.
---
8. Harriott II Riverboat
The Harriott II Riverboat is a whopping 96 feet long and 3 decks tall. The cruise takes you through the mighty Alabama River. It can host 350 passengers and features several entertainment options on deck for tourists.
The elegant 19th-century river cruise offers world-class dining, live entertainment, and dancing. It's a great way to end your trip to Montgomery!
---
9. Alabama Shakespeare Festival
Opposite the lake from the Montgomery Museum of Fine Arts, the Alabama Shakespeare Festival is one of the 10 largest Shakespeare festivals in the world. This festival is a big part of the thriving arts scene in Alabama and one of the things to do in Montgomery for art enthusiasts.
It hosts amazing live performances, Broadway plays, and transformative theatrical plays that you can check out. The gorgeous structure contains theaters and exhibits.
After touring the festival, explore nearby Blount Cultural Park. Lie down on the grass or sit on a bench to enjoy nature's quiet serenity.
As of 2022, the festival is now in its 51st season. It features productions of classic Shakespearean plays like The Tempest, a live radio play called It's A Wonderful Life, and many more shows.
---
10. Old Alabama Town
Strolling through Old Alabama Town will transport you to a forgotten era. Spanning 6 blocks, this piece of land holds structures as well as 19th and 20th-century buildings. It is also part of the city's historic district.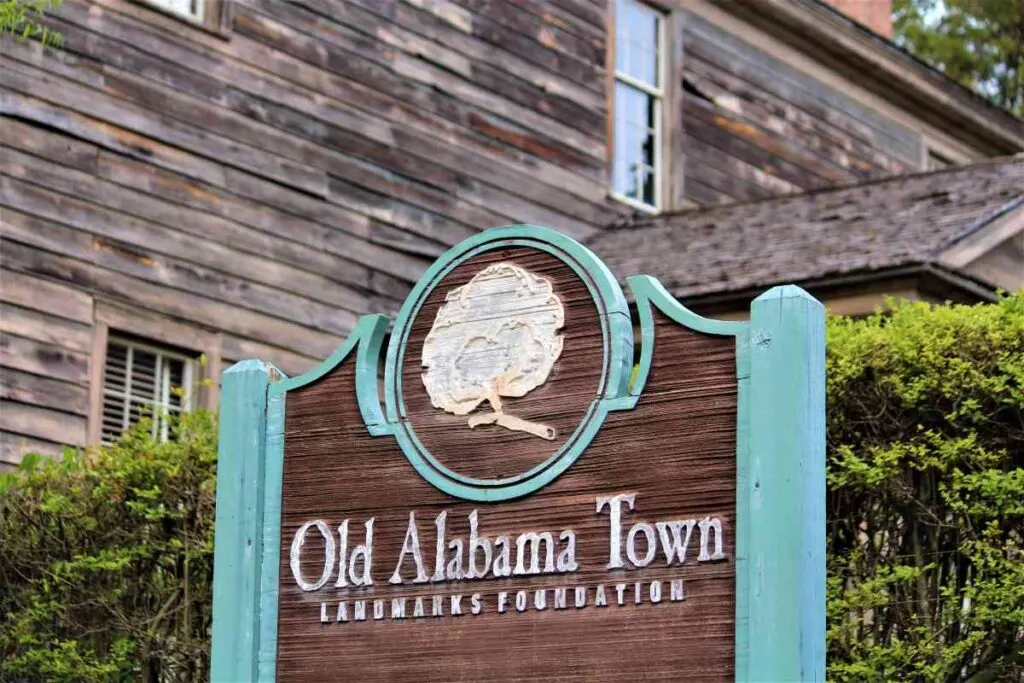 Stately townhouses and homes from rural pioneer living allow you to witness a melange of architecture. This cross-section paints an accurate picture of how early settlers lived in Montgomery.
For history and architecture lovers, taking a stroll through Old Town Square is the perfect outdoor activity. You can also find great places to eat around the corner!
---
11. Eastbrook Flea Market and Antique Mall
Yes, you read that right. The Eastbrook Flea Market and Antique Mall is an entire mall dedicated to an extensive collection of antiques. Whether you're interested in classic vintage pieces or are a lover of old kitschy artifacts, this is one of the can't-miss things to do in Montgomery.
It's open 7 days of the week and has varying schedules for the weekend. The mall is a 60,000-square feet space with 300 vendors selling charming items. Make sure to schedule enough time for exploring.
There are vintage record shops and amazing thrift stores within walking distance of the mall too! Get ready to shop till you drop.
---
12. Haunted Montgomery Tours
The Haunted Montgomery Tours feature a mystical, hidden part of the city's rich history. It's well known that some places downtown are believed to be haunted. The stories surrounding these claims are entrenched in history and will titillate horror fans.
If you like spooky things, or just want to know more about Montgomery City's more colorful history, make this one of your things to do in Montgomery by booking yourself a spot in the Haunted Montgomery Tours. They take place on Friday and Saturday nights. This kid-friendly activity is a great family attraction.
---
Montgomery Alabama: Full of Historic, Cultural, Outdoor, and Gastronomic Attractions
With its booming arts and culture scene, world-class and local cuisines, and charming town squares full of history, there are tons of things to do in Montgomery. With this list by your side, you'll have a full and enjoyable itinerary no matter your interest. Visit Life in the USA for more fun activities and special events across the country!