Nestled in the heart of Alabama, Millbrook offers a wide array of activities and attractions for locals and visitors alike. Known for its natural beauty and rich history, this charming city has something for everyone, from outdoor enthusiasts to history buffs. With a variety of landmarks, parks, and family-friendly attractions, a visit to Millbrook allows you to experience all that Southern charm has to offer.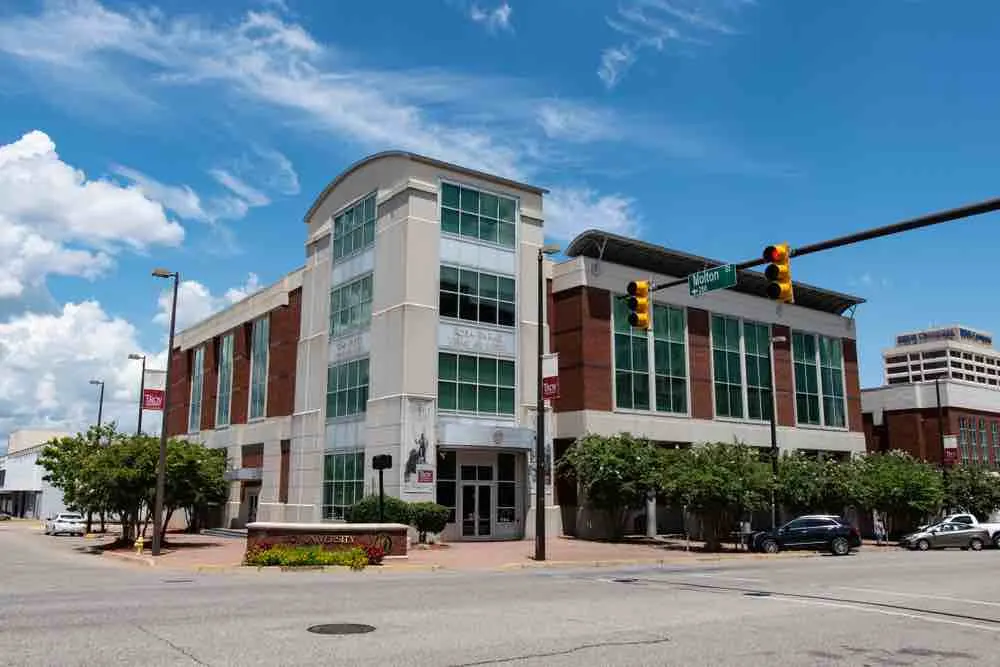 Explore the stunning landscapes of the Alabama Nature Center or visit the enchanting Jackson Lake Island, home to friendly goats and an old movie set. For a taste of local culture, don't miss the opportunity to stop by Millbrook's lovely vineyards and wineries. Whether you're looking for outdoor adventures, historical landmarks, or a laid-back day at a picturesque park, Millbrook truly has it all.
Key Takeaways
In Millbrook, visitors can experience Southern charm through diverse attractions and landscapes.
Rich in history and culture, Millbrook offers several opportunities for unique explorations.
With a variety of activities available, delight in both outdoor and indoor entertainment options.
Historical Landmarks
Town of Spectre
Millbrook, Alabama, is home to an intriguing historical landmark known as the Town of Spectre. This unique location is actually a film set that was created for Tim Burton's classic movie "Big Fish." The town, nestled on the beautiful Jackson Lake Island, offers a surreal and picturesque atmosphere for visitors to explore.
Visitors can stroll along the charming main street of Spectre, which has been preserved since the film's production, and immerse themselves in the movie's whimsical world. Friendly goats roam the island, adding to the enchanting experience. In addition to movie enthusiasts, Jackson Lake Island attracts nature lovers, with its winding hiking trails and serene surroundings.
Architecture
While Millbrook's historical landmarks may not be as grand as those in other towns in Alabama, its unique architecture plays an important role in the area's character and history. The town is close to the state capital, Montgomery, and the historically significant city of Selma.
Nearby Prattville, known as "The Fountain City," features a noteworthy historical landmark: the Daniel Pratt Gin Company. Founded in 1839, this complex once produced cotton gins and other industrial goods, playing a crucial role in the development of Alabama's economy. The preserved architecture offers visitors a glimpse into the area's industrial past and southern heritage.
Outdoor Activities
Millbrook, Alabama, offers a variety of outdoor activities for both locals and visitors. Whether you're looking for nature trails to explore or challenging hiking routes, Millbrook has something for everyone.
Nature Trails
Millbrook's nearby Jackson Lake Island is an excellent option for nature enthusiasts. The tranquil haven features winding trails, perfect for taking a leisurely walk or spending a day with the family. The island is home to a variety of resident goats and even an old movie set, making it an interesting location to visit.
For those who prefer a road-trip experience, the Panhandle of Florida is easily accessible for a day trip from Millbrook. Here, travelers can find miles of beautiful nature trails and an array of firstrate parks to explore. Visitors can enjoy a scenic drive while exploring traveler-favorite spots in the North Alabama region.
Hiking
For hiking lovers, Millbrook provides access to the many trails and outdoor recreation options in North Alabama. The region boasts impressive mountains and sparkling lakes, offering a variety of difficulty levels to accommodate hikers of all experience levels.
Lanark, a popular destination for family activities, is a must-visit spot for those seeking a bonding experience with loved ones. The area, known for its beautiful natural surroundings, offers excellent opportunities for walking and hiking while taking in the picturesque views.
Cultural Experiences
Museums
Millbrook's surrounding area is rich in cultural experiences, particularly when it comes to museums. One city of interest is Montgomery, where you can visit the Rosa Parks Museum and learn about the courageous woman who played a crucial role in the Civil Rights Movement. Another must-visit museum is the Civil Rights Memorial Center.
A short drive away from Millbrook, in Tuskegee, you'll find the Tuskegee Airmen National Historic Site, which tells the story of the first African American military pilots in the United States. Wetumpka is home to the Meteor Crater, an incredible natural phenomenon where you can learn about its history and geology.
Events
Millbrook and its neighboring cities host various events throughout the year that offer unique cultural experiences. For instance, nearby Pike Road hosts a popular SummerFest, a family-friendly event with music, food, and fireworks. Meanwhile, Clanton is known for its Chilton County Peach Festival, celebrating the region's delicious peaches with parades, cook-offs, and other fun activities.
In Alexander City, you can enjoy the annual Lake Martin Fest, a day full of water sports, live music, and local food vendors. Additionally, Sylacauga hosts the Magic of Marble Festival, a unique event showcasing the town's proud marble-mining heritage through art, sculpture, and demonstrations.
Whether you're visiting museums or attending local events in the Millbrook area, you're sure to be immersed in a variety of cultural experiences that highlight the region's rich history and vibrant community spirit.
Entertainment and Nightlife
Millbrook, Alabama offers various options for entertainment and nightlife, catering to diverse interests. From live music to trendy bars and clubs, the city has something for everyone.
Live Music
One event to look for in Millbrook is Wassup World Ep. 1 The Block Party. Held at The King's Canvas, this block party includes live performances, local DJs, and a vibrant atmosphere. With a lineup that features different genres, there is sure to be music for all tastes.
Bars
The city's bars offer a range of atmospheres to suit any preference. Many of these establishments provide happy hour specials and feature a wide selection of draft beers at reasonable prices. Some even offer pool tables and other recreational options for patrons to enjoy while sipping on their favorite drinks.
Clubs
Nightlife in Millbrook also includes various clubs that host themed parties and events. These venues typically showcase talented DJs, spinning genres like trance and dubstep, and create an energetic atmosphere for guests to dance the night away. With a mix of both larger venues and more intimate settings, Millbrook's clubs cater to different event preferences, ensuring an enjoyable night out for all.
Food and Dining
Restaurants
When it comes to Millbrook's dining scene, you'll discover a rich variety of cuisines in the city. For those craving Mexican dishes, El Cerrito Mexican Grill is a top choice. With 116 positive reviews, this restaurant stands out for its delicious taco salad, chicken quesadilla, and margarita options. If you're in the mood for some barbecue, Jim 'N Nick's Bar-B-Q in nearby Prattville is a must-try. Boasting 400 reviews, customers rave about their smoked turkey and diverse menu offerings.
Considering a more traditional American dining experience? Head to Joe Mama's for some of the best American dishes in Millbrook. From hot dogs and sandwiches to Philly Cheese Steak, their menu is packed with classic comfort food, which has earned them 51 enthusiastic reviews.
Cafes
On the more laid-back side, Kendrick Farms Cafe offers scrumptious BBQ nachos that are perfect for a family treat. Located near Millbrook, this café has garnered 62 reviews for its delightful, homey atmosphere and personalized service. So, while you're exploring the natural wonders of Millbrook's surrounding area such as the Alabama Nature Center's lush trees and greenery, make sure to grab some delicious food at one of these cafés.
Enjoy a confident and knowledgeable dining experience in Millbrook, Alabama with its variety of delicious food options, well-reviewed establishments, and excellent service.
Festivals and Events
St Paddy's Day
Millbrook, Alabama, has a festive atmosphere when it comes to celebrating St Paddy's Day. The town embraces the spirit of the holiday by hosting events that cater to all age groups. Decorations featuring shamrocks, leprechauns, and plenty of green can be found all around, creating a fun and lively atmosphere.
During the day, community members may partake in local parades, contests, and gatherings that showcase their Irish pride. These events often include live music, traditional Irish dancing, and delicious food from local vendors. As the sun sets, the town's nightlife comes alive – local pubs and restaurants offer themed specials, allowing residents and visitors alike to round off the day with a pint of Guinness or a shot of Irish whiskey.
Block Party
Another popular event in Millbrook is the annual Block Party. This community-focused gathering is a fantastic opportunity for residents to mingle and engage in various activities, while also supporting local businesses. The Block Party typically features live music, a wide range of food options, family-friendly games, and multiple vendors selling their unique products.
The event is held in a designated area, where streets are blocked off to create a pedestrian-friendly space. This allows attendees to leisurely stroll the area and enjoy everything the Block Party has to offer. The communal atmosphere encourages conversation, connection, and celebration among residents, making it a must-attend event for those living in Millbrook.
Nearby Attractions
Things to Do in Montgomery
Montgomery, the capital city of Alabama, is just a short drive from Millbrook and offers numerous attractions for visitors. Some popular ones include:
Civil Rights Memorial: This memorial honors the heroes of the Civil Rights Movement and serves as a reminder of the struggle for equality.
Rosa Parks Museum: This museum commemorates the life of Rosa Parks and her contribution to the Civil Rights Movement.
Alabama State Capitol: A historical landmark, the capitol building is an excellent place to learn about Alabama's government and history.
Hank Williams Museum: Dedicated to the life and music of country legend Hank Williams, this museum contains memorabilia and artifacts from his career.
Things to Do in Tuskegee
Another town close to Millbrook is Tuskegee, which is known for its rich history and vibrant culture. Some notable attractions include:
Tuskegee Airmen National Historic Site: Located at the Moton Field, this site tells the story of the first African American military aviators in the United States Army Air Corps during World War II.
Tuskegee University: Established in 1881 by Booker T. Washington, this historically Black college holds significant importance in African American history.
George Washington Carver Museum: Situated on the grounds of Tuskegee University, this museum displays the works and achievements of George Washington Carver, a renowned scientist, and inventor.
Other things to do near Millbrook in surrounding towns and cities like Pike Road, Selma, Clanton, Alexander City, Sylacauga, Wetumpka, and Autaugaville include visiting historic sites, enjoying outdoor activities, or attending local cultural events.