Are you taking a trip to historical and charming Spokane anytime soon? If so, you might be wondering what to put down for your itinerary of the best breweries in Spokane. We can help!
Spokane is a beautiful city in eastern Washington, and it has lots to offer when it comes to the great outdoors and culture. Its bar scene tells a similar story and attracts droves of tourists each year. Washington's Yakima Valley boasts over 70% of all the country's commercially grown hops, so you have to know that the state's breweries are going to bring their A-game — and Spokane is no exception.
To help you plan your trip, we've curated a list of the best pit stops to explore Spokane's famous beers and craft beer scene.
Best Breweries in Northern Spokane
1. Humble Abode Brewing
Founded in 2018, Humble Abode Brewing is a nano-brewery brewing excellent beers from fresh ingredients. It is family-owned and operated in north Spokane.
When you visit this Spokane brewery, try their beer bar options and ciders. The most popular brews are blueberry wheat beer, RIS stout, and DIPAs.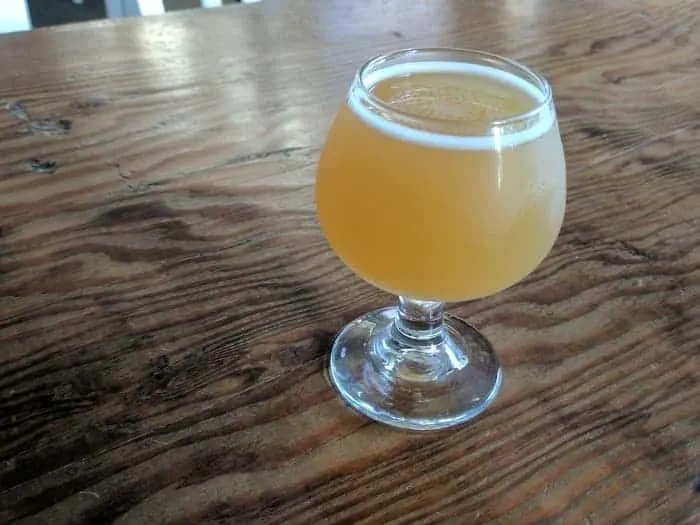 This must-visit on your brewery trip has indoor and outdoor seating and a fun local cafe vibe. True to its name, the Humble Abode focuses on giving customers a community-like experience. It is the perfect spot to spend quality time with your family, friends, and even pets.
2. 5North Brewing Company
Known before as Waddell's Brewpub & Grille, they reopened under the name 5North Brewing Company in 2020. Their in-house brewed craft brews and laid-back atmosphere draws locals and tourists alike.
Their must-try beer selection includes the Blackberry Kettle Sour, Bumble Winter Ale, Zest Coast IPA, and Hell's Yeah. Popular bar food offerings at this Spokane brewery include fish and chips, gourmet burgers, and chicken fried dip. Their kids' food menu is also worth trying and includes some classic favorites!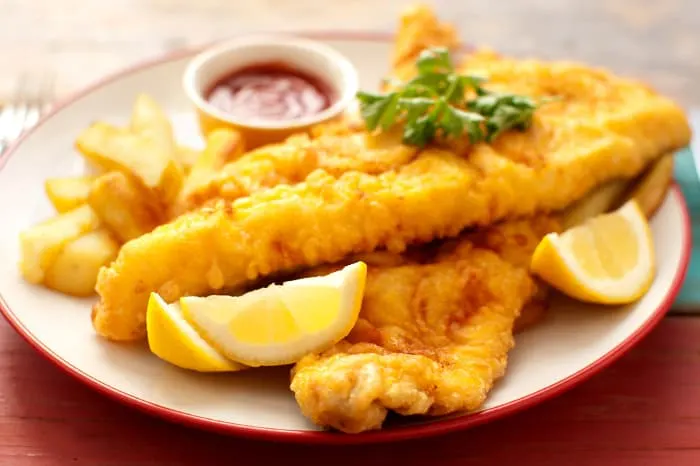 The brewery and beer bar has an indoor dining area, open-air seating, and bar seating that overlooks the brewery tanks and the brewing facility. The vibe is perfect for families looking for a relaxed dining experience and an excellent pint of beer.
3. Square Wheel Brewing Company
A division of Arbor Crest winery, the Square Wheel Brewing Company is the first brewery in Washington state that emerged under a winery.
Founded in 2015, this is another Spokane brewery that steadily rose up the list of the best in the area. Their brewing process keeps technology and high-quality ingredients at its core.
Try favorites such as Hazy Pale Ale, Copper Ale, V16, Stout, Royal's Red, Mildred's Blonde, or their flagship beer, the Square Wheel IPA.
When you visit this brewery, you can enjoy the relaxed atmosphere and beautiful surroundings overlooking the winery. Mark this best Spokane brewery down on your itinerary to enjoy a relaxing day and try some of their myriad beers.
---
Best Breweries in Western Spokane
4. Brick West Brewing Company
If your brewery crawl takes you to western Spokane, Brick West makes expertly crafted beers inspired by their philosophy of "less is more."
While their specialty is German-style beers and IPAs, you should also try other highlights on their beer list, including Westbound Train, Brick West Pilsner, Brick By Brick, Helping Hand, and Out Cold. Their chowder and hummus plate are bites that will pair wonderfully with these brews.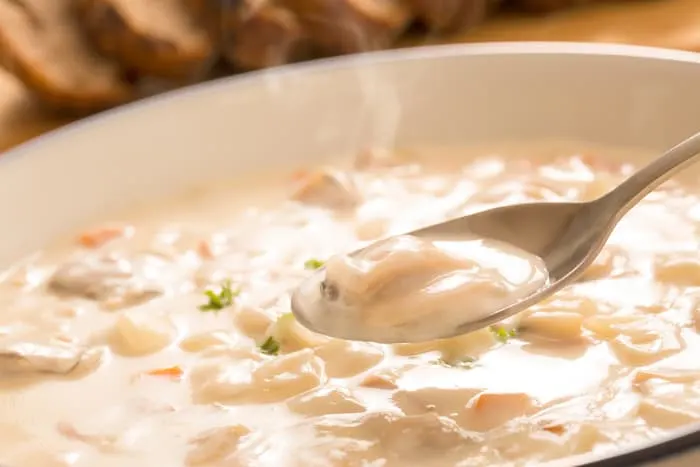 The place never feels crowded, thanks to its spacious seating. They have a casual industrial-style indoor setup and an expansive outdoor space perfect for enjoying a pint of beer during the spring or summer months, making it an obvious choice as one of the best breweries in Spokane.
5. For The Love Of God Brewing
For The Love Of God Brewing does not compromise on the quality of their beers, and they are a definite highlight of Spokane's beer scene. Their signature beer style focuses on hoppy, sour, unfiltered, and dark beer profiles. The brews contain flavors of cinnamon, lacto sugar, vanilla beans, herbs, and more.
Highlights of their beer menu are Dry Bones, Apricobb, A Tree Ted Day, Raspberry Cheesecake, and Santa's Snack Imperial Oreo Stout. Make sure to give their pastry stouts and pastry sour ales a sip!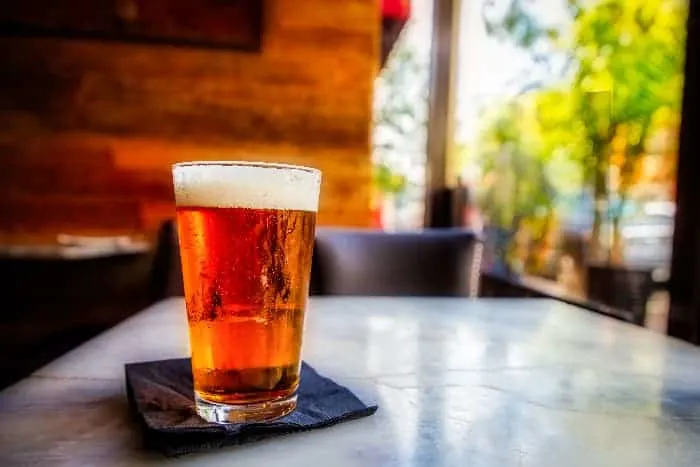 You can also enjoy their various activities and special events such as games, puzzles, foosball, and more at this Spokane brewery.
The brewery has cafe-style seating and a laid-back atmosphere perfect for spending a low-key hour or two enjoying their beer selection. It's the perfect place for craft beer lovers!
6. Mountain Lakes Brewing Company
The premier taproom Mountain Lakes Brewing Company makes award-winning Spokane Style beers and bears the 2019 title of People's Choice Winner from Inland Northwest Craft Beer Festival.
Classics I've loved exploring here are Word To Your Mother, Saint Arnie's Tripel, Nat's Unicorn, Drums Stout, and Fugglepants Pale Ale. All-season favorites that have won accolades from beer fans include the Banana Nut and Father Mackenzie.
The best thing about this Spokane brewery is they also accept furry pals. Step in for a truly adventurous experience into the world of beers at the Mountain Lakes Brewing Co.
7. Black Label Brewing Company
Established in 2015, the Black Label Brewing Company is another locally owned brewery that creates organic, local brews.
Their beer offerings are made using local, organic ingredients. Must-haves include their Espresso Stout, Tropical Thunder IPA, Raspberry Sour, Brayden Brown, and mimosas.
A drink I must mention is their flagship Honey Blonde Ale which uses honey that comes from their own raised bees! Their cider and kombucha are also popular with tourists.
A unique feature is their rotating guest taps that allow visitors to sample amazing craft beer from other local breweries — this industry camaraderie makes them a standout among the best Spokane breweries.
This brewery is a great spot for beer lovers who want to enjoy one-of-a-kind brews in a hip and lively space. Live music, patio seating, and lively entertainment also await you at the Black Label Brewing Co.
Best Breweries in Eastern Spokane
8. Natural 20 Brewing Co.
If UK-style beers are where your heart lies, Natural 20 Brewing Co. is your number one brewery visit. Must-haves from their pub-style menu are the Silver & Steel, Perception Check, Wither and Bloom, Crimson Raider, Ghost of Kyiv, Flying Bison, and Elementary.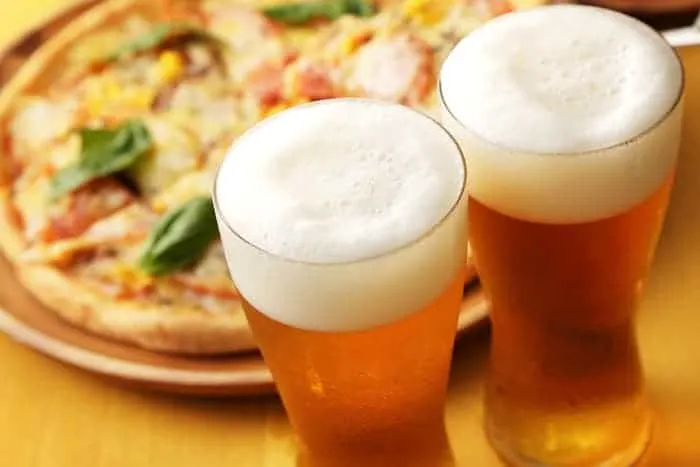 This kid-friendly brewery has indoor and outdoor patio seating, and you can enjoy tabletop games as you try their brews!
9. No-Li Brewhouse
The most Spokane of all beers is in the east at No-Li Brewhouse, another must-stop on your Spokane brewery trip. They're a producer and distributor of some of the most authentic Spokane Style Beers. In operation since 1993, this brewhouse specializes in internationally award-winning beers.
Their ingredients are sourced locally, and their menu is rife with locally-inspired food. Must-try brews are their flagship Born & Raised IPA, Wrecking Ball Imperial Stout, Cascade Fog, Big Juicy, and Spin Cycle Red.
The brewhouse has an excellent outdoor patio and riverfront seating that provides unmatched views of Spokane's only river.
10. The Grain Shed
The Grain Shed is a brewery and bakery in one. The brewery sources rare locally grown grains, and the bakery uses only stone-ground grains to make their products.
The must-have brews include Pure Egyptian, Purple Egyptian Barley, Lester Cup, INWPA, Baronesse Strong Ale, Wheat Colab, and Ol' Chunk of Coal.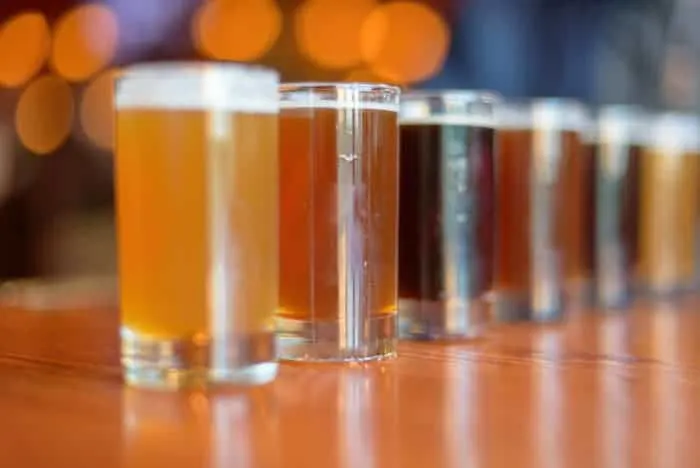 Must-try bakes are croissants, bread, sandwiches, avocado toast, pain au chocolat, and fruit pastry.
11. Lumberbeard Brewing
Founded in 2018, Lumberbeard is one of the best family-owned craft breweries in Spokane (which makes it a shoo-in for our list of best Spokane breweries). This craft brewery has a wonderfully welcoming vibe and an open and minimalist design. The atmosphere is easygoing, and you can expect top-notch customer service.
It is a fantastic place to spend a bit of time unwinding, relaxing, and trying some of the best brews in the area.
Their Lumberpunk beer is a crisp and light brew perfect for any occasion and time of day. While you can't go wrong because their entire beer selection is worth praising, I suggest prioritizing the Helles, Schwarzbier, Hazy IPA, Belgian Dark, Kolsch, and Clean Shave Saison.
Best Breweries in Southern Spokane
12. Manito Tap House
Another locally-owned setup, the Manito Tap House is an eco-friendly gastropub. It has an industrial-chic aesthetic and an impressive upscale feel that you are sure to love.
They offer 50 draft beers on tap and a rotating menu of regional brews that you won't find anywhere else. You can also enjoy their made-from-scratch recipes that cater to those who prefer gluten-free, vegan, and vegetarian options.
13. Perry Street Brewing
Perry Street Brewing is a must-try if your trip takes you down to southern Spokane. It is at the center of the district and has a cheerful atmosphere with indoor and outdoor seating.
If you have time to stop at 1025 S Perry St, you must try the Milk Stout, Saison de Lorien, Czech Pilsner, Shwarzbier, Kumquat IPA, Citra Dust Double IPA, and their flagship IPA.
Time to Visit the Best Breweries in Spokane
Spokane's rich beer history goes back over a hundred years. The tradition remains strong with the healthy mix of heritage best-known breweries, and newer establishments that have only added to the city's thriving beer culture.
I hope this list helps you create an itinerary to visit the best breweries in Spokane.