Stretching along two-thirds of Clear Lake's majestic shoreline within the Mackinaw State Forest, Clear Lake State Park is a favorite Michigan retreat. It's perfect for families and individuals alike to visit for a day trip, go camping, and enjoy the beauty of scenic Michigan.
Read on to learn all about this beloved state park, including when to visit, where to stay, and so much more!
---
What is Clear Lake State Park?
Clear Lake State Park is a beautiful state park located in upper Michigan's Mackinaw State Forest. It offers plenty of all-seasons recreation and swimming opportunities. It lies along the shores of Clear Lake–a spring fed lake dipping to 100 feet at its deepest.
---
When is the Best Time to Visit Clear Lake State Park?
Like many of the luscious state parks scattered across the state, Clear Lake State Park in Michigan can be enjoyed throughout the seasons. Its broad span along the beaches of Clear Lake are shallow and calm, making them ideal for folks of all ages to enjoy swimming.
Because of the gorgeous lake and the wonderful seasonal camping opportunities, Clear Lake State Park is particularly popular among many visitors from the Memorial Day to Labor Day window.
However, another one of the biggest draws for many people visiting Clear Lake State Park is the riot of autumn colors that comes with the start of the cold months. Photographers and nature enthusiasts alike have remarked on how this state park is a must see during the fall!
In the wintertime, there are also winter camping opportunities at Clear Lake State Park. Cross country skiing opportunities pull in a number of cold season campers and visitors each year.
---
Things To Do At The Park
Hiking
Hiking is a hugely popular recreation at Clear Lake State Park in Michigan. The park connects to more than 70 miles of hiking trails, which vary in ruggedness and accessibility. Grabbing a park map and striking off on the trails is a great way to see all of the natural beauty this state park has to offer.
Water Recreation
The accessibility to Clear Lake with its calm, gentle waters makes water recreation one of the top appeals in this state park, for obvious reasons. Some of the things you can enjoy on the waters of Clear Lake are swimming and paddlesports, with swimming being particularly appealing for visitors of all ages.
You can also rent a rowboat, canoe, or kayak and strike off on the water to enjoy the lake that way. Or, if you own one of them, bring your own and use the accessible boat launch.
Lastly, there are fantastic fishing opportunities in Clear Lake State Park as well. The lake provides a wonderful opportunity to fish for smallmouth bass and trout in particular. But with a depth of 100 feet at its deepest, there's no telling what fish you will catch in this spring fed lake.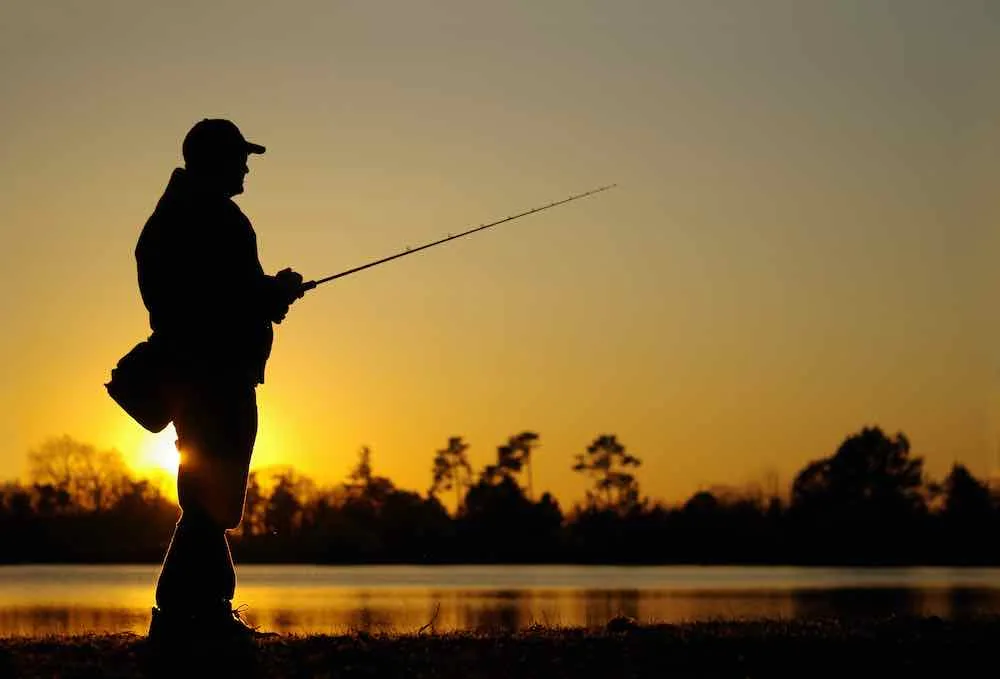 Other Recreation
Outdoor sports enthusiasts will find no lack of fun things to do at Clear Lake State Park, including a disc golf course, volleyball area, and horseshoes. Other sporty recreation opportunities include mountain biking and ORV trails.
Metal detecting is also a much loved outdoor pastime folks can enjoy at Clear Lake State Park. Folks can follow the defined locations on the park map to find the designated metal detecting areas.
Wildlife viewing is another favorite recreation among visitors to Clear Lake State Park. This state park is situated in a portion of Michigan that is considered "elk country," so it isn't unusual to hear and see elk throughout the park's sprawling acreage.
If you plan to do some wildlife viewing at Clear Lake State Park in Michigan, be sure to bring along binoculars. That will help you make the most of your visit and capitalize on all there is to see, especially from afar.
In the wintertime, cross country skiing opportunities are available on an interconnecting system of trails throughout the park. So, whether you are summer or winter camping, or day visiting, there is something to enjoy in every season!
---
Where to Stay At Clear Lake State Park
Best Camping Spots
There are a ton of camping options to choose from at Clear Lake State Park! The bulk of the campsites are near the water with easy access to Clear Lake itself–arguably the highest appeal of the entire state park.
The Clear Lake Modern Campground boasts 178 sites total, with some of them offering 50 amp service. Other campsites in this campground are also set up for winter camping as well. The campground offers several nice amenities, including electric service and modern restrooms. There are also offroading vehicle trails accessible nearby.
The Clear Lake Modern Campground also has water access and a swimming spot, a playground for kiddos to enjoy, a volleyball court, horseshoes, and a boat launch for all kinds of recreational fun.
Folks on the hunt for a more rustic camping experience may enjoy the Group Use Area. This location boasts more rustic sites and vault toilets only. It's a great way to enjoy a more rugged, nature based camp out.
For those who would like a slightly more comfortable camping experience, there is also a mini cabin that can be rented in the Clear Lake Modern Campground area. This cabin features electricity, a grill, and a picnic table. It provides bunk beds with mattresses, sleeping up to four visitors maximum.
Also important to note is that this is a pet friendly camping location! Four legged family members are welcome, with the understanding that they should be attended to at all times. Leashes and tie outs must be no longer than 6 feet.
Owners are required to clean up after their pets. There are also no dogs allowed on the beach.
Booking, Fees, and What to Bring
Reservations for campsites and lodging at Clear Lake State Park can be made in advance via the Michigan State Park & Harbor Reservations website. Applicable camping fees will be charged at the current rate when you make your reservation.
Before booking, campers should be aware that there is a 15 consecutive night maximum for the Clear Lake Modern Campground and Group Use Area. Campsites must be occupied each night of a consecutive stay, with no more than two vehicles permitted at a single campsite.
Folks who are planning a camping trip at Clear Lake State Park should be sure to bring season appropriate gear that is in good repair. Before you head out for the state park, be sure to check your camping gear including tents, sleeping bags, rain flies, etc. for any tears, molding or mildew, or other compromises.
You also want to make sure your attire is appropriate for whichever time of year you choose to visit Clear Lake State Park in Michigan. This means good hiking gear, sturdy shoes, and layers–especially if you are visiting in the transitory seasons.
If you're visiting in the prime swimming times, make sure to bring a swimsuit and water safety items, like floatation devices for little swimmers. The same goes if you plan for some boating. Life jackets are a must!
Wildlife enthusiasts should consider bringing a good pair of binoculars. It's also important to come prepared for the unpredictability of the great outdoors. Having a first aid kit, your sunblock of choice, and your preferred insect repellent will help set you up for success, whether you are just visiting for the day or camping for a while at Clear Lake State Park.
---
Visit Clear Lake State Park in Michigan!
Excited for your trip to beautiful Clear Lake State Park? This is just one of the many unforgettable adventures awaiting you in Michigan! Check out our Michigan page for more ideas on things to see and do in the Mitten state–from places to eat, to places to visit, and so much more!