Michigan's capital city isn't the largest in the state, nor is it as well known as other big cities. However, that hasn't stopped Lansing City from developing into a marvelous place with a myriad of attractions and activities to suit every age and taste.
Whether you're vacationing in the area or have lived there all your life, now is a great time to appreciate it more. We'll help you out by telling you all about the 21 best things to do in Lansing City, Michigan!
Great Family Things to Do in Lansing City
When you have kids, you want the whole family to enjoy some quality time together. Finding activities that are engaging for everyone is challenging. Good thing Lansing City doesn't disappoint! We'll let you know what places you and your kids will love equally.
1. Zap Zone
As a popular franchise throughout the state, Zap Zone is easily one of the most entertaining things to do in Lansing City, Michigan. Get the adrenaline pumping with bumper cars, laser tag, VR rides, and trampoline jumping before cooling down with glow-in-the-dark golfing and making new friends at the bear factory. With so many activities in one place, boredom is impossible.
2. Scavenger Hunts
Want to get some exercise, learn interesting history, and go exploring all at once? The scavenger hunt is one of the most unique things to do in Lansing City, Michigan. Relish the challenge of working with your kids to find everything the hunt demands around the city center. In the process, you'll see numerous historical buildings and other local attractions.
3. Impression 5 Science Center
The most effective way to teach science is to show not only fun it can be, but how applicable it is to everyday life. That's what they do at the Impression 5 Science Center. They've set up exhibits allowing kids and their parents to learn about manufacturing, biology, environmental science, and other STEM topics. There are even workshops and storytime sessions!
4. Potter Park Zoo
Animals can be wondrous and fun. That's what draws families to the Potter Park Zoo, a popular thing to do in Lansing City, Michigan. Open 364 days a year, their exhibits include mammals, reptiles, and birds from around the world. Enjoy all of them while learning about the zoo's conservation efforts.
5. Abrams Planetarium
Thanks to its beauty and sense of mystery, people of all ages are fascinated with outer space. Take your family to the Abrams Planetarium! With the exhibits, theater, black light gallery, shows, and lectures, you can bond with your kids over your shared awe of everything related to astronomy.
Magical Date Ideas in Lansing City
Perhaps you've just met someone who seems special, or you're already committed to a significant other. Either way, spending one-on-one time with them is crucial for building or maintaining a happy relationship. In that case, you need to know the most romantic things to do in Lansing City!
6. The Michigan Princess
Steamboats changed transportation and are capture people's attention today. Designed like a classic 19th-century steamboat, The Michigan Princess takes you on a journey through lakes and rivers. The gorgeous views, luxurious environment, and attentive catering service will easily make sparks fly between you and your date.
7. The Avenue
If great meals and diverse music are your passions, you may also love The Avenue. Not only do they feature a scrumptious menu, but a variety of musicians play there on a regular basis. You can even showcase your own talents and/or intelligence by going karaoke on Mondays or trivia nights on Thursdays!
8. The Creole Gallery
The Creole Gallery boasts enticing American cuisine alongside a variety of alcoholic drinks, but it gets better. Local and regional musicians and artists often come to the restaurant to perform or display their work. One night is never the same as the next, making a visit one of the most entertaining things to do in Lansing City, Michigan if your dates loves spontaneity.
Culturally Enriching Places in Lansing City
History and the arts are irreplaceably important for both intellectual and emotional growth. Luckily, there are numerous choices for mentally stimulating things to do in Lansing City, Michigan. We're happy to point you toward a few of the best ones!
9. R.E. Olds Transportation Museum
Since the state is famous for its association with the automobile industry, it's unsurprising that the R.E. Olds Transportation Museum is among the most popular and enlightening things to do in Lansing City, Michigan. It features an impressive collection of classic and/or historically significant vehicles, in addition to a car-themed souvenir store.
10. Michigan History Center
Michigan has a rich past. The Michigan History Museum honors it with five floors worth of exhibitions chronicling its history from the first Native American occupants to the 20th century. Plan a visit for Sunday to get in for free. If you love it, purchase a membership to see the other institutions in the state's museum system at a discounted price.
11. Nokomis Heritage Center
Speaking of the state's original inhabitants, considering checking out the Nokomis Cultural Heritage Center as well. It's dedicated to preserving and celebrating the traditions and contributions of the local native people. Attend native-inspired feasts, galleries, workshops, and even language classes!
12. Michigan Women's Historical Center & Hall of Fame
Established and operated by the Michigan Women Forward organization, the Michigan Women's History Center & Hall of Fame is commemorates the achievements of women throughout the state's history. Profits support women's support groups and studies, and the museum itself is one of the most inspiring things to do in Lansing City, Michigan!
13. All Around the World African Museum and Resource Center
The All Around the World African Museum and Resource Center pays tribute to the history, culture, and achievements of people with African ancestry, both in the state and everywhere else. A single visit is among the most enlightening things to do in Lansing City, Michigan!
What to Do Outdoors in Lansing City
Do you love breathing fresh air, getting some exercise, and soaking in the beauty of nature? You'll need to know the most interesting outdoor things to do in Lansing City, Michigan. Many areas of the city are created and maintained specifically to help residents and visitors alike feel relaxed and more in tune with their surroundings. Here are a few examples!
14. Lake Lansing
First a hunting and fishing ground, then a recreational and vacation hotspot, then an amusement park, and now an attractive destination for picnicking and swimming. Visiting Lake Lansing has always been one of the most popular things to do in Lansing City, Michigan because the environment is breathtaking and peaceful. Take your dog and/or check out the bathhouse, too!
15. Shigematsu Memorial Garden
Many things about Japanese history and culture are best appreciated in their landscaping, as proven by the Shigematsu Memorial Garden. Dedicated to a prominent supporter of Lansing Community College, the garden showcases the graceful beauty and wisdom of Japanese values and philosophies with koi ponds, water basins, rock gardens, lanterns, a moon-viewing deck, and more.
16. Hawk Island Park
No matter the time of year, Hawk Island Park offers plenty of things to do in Lansing City, Michigan. Summertime is perfect for swimming, boating, fishing, and picnicking, while winter offers great terrain for snow tubing! There's even a dog park where your furry friend can play and explore without a leash.
17. Carl G. Fenner Nature Center
With a focus on education and conservation, the Carl G. Fenner Nature Center contains numerous species of birds, mammals, amphibians, and reptiles. They love holding festivals throughout the year to celebrate Earth Day, apples, maple syrup, and other holidays or natural items. To support them and learn about their conservation efforts, hike around the prairie or schedule a party!
18. Woldumar Nature Center
Whether you want to hike, ski, kayak, or just explore, the Woldumar Nature Center offers things to do in Lansing City, Michigan throughout the year. There are even summer programs and camps for kids. Consider renting the facility and inviting your family and friends to gather and enjoy each other's company in a beautiful setting!
Where to Shop in Lansing City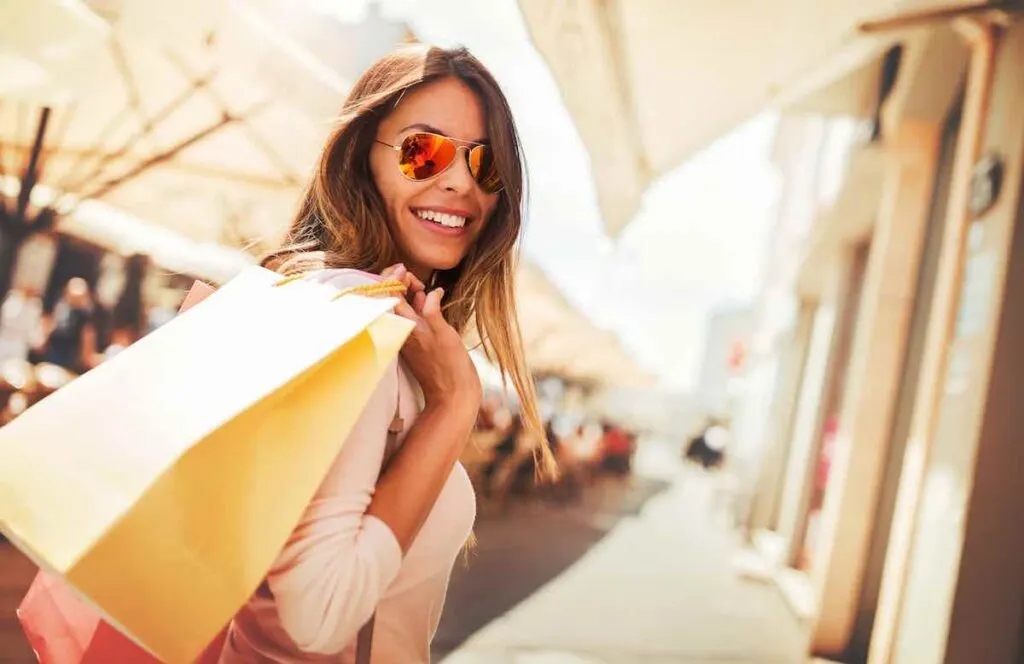 Want to take home something exceptional and memorable? Lansing City can help you do that with its diverse wares and the stores that sell them. If you're ready for a fruitful shopping trip, make these places your first stop!
19. Old Town
The goal of Old Town is to preserve the early establishments of Lansing City by breathing new life into them. They do that by operating a variety of businesses and taking people on walking tours of the area. You'll learn more about the city while finding unique souvenirs and other items to purchase!
20. Archives Book Shop
Interested in finding the old or obscure books? In that case, the Archives Book Shop is one of the best things to do in Lansing City, Michigan! There are books of all kinds of subjects and many different time periods on their shelves. It's easy to find an intriguing or enlightening conversation starter to bring back home.
21. The Beeswax Barrn
The wax that bees produce make many useful products, such as body creams, deodorants, soaps, candles, etc. At the Beeswax Barrn, you'll find all those items and then some. Not only will you get to take home something unique and handmade locally, but you may love its effect on your body so much that you'll return for more and live a healthier life!
Lansing City is Waiting for You! (Conclusion)
If your goal is to create wonderful, lasting memories, these are the things to do in Lansing City, Michigan. In fact, you may find it becomes your new favorite destination! However, there's so much more to explore and appreciate in the state. Our website is the perfect place to learn more and get ready for more adventures!