Michigan offers a variety of top-notch banking options for its residents, providing a range of services to cater to a diverse set of financial needs. From large national banks with extensive branch networks and state-of-the-art technological features to local banks that specialize in personalized service and community development, there's a bank to meet your every requirement. The best banks in Michigan, as identified by SmartAsset, WalletHub, Benzinga, GOBankingRates, and Crediful, represent a mix of both national and regional banks, each offering unique strengths tailored to individual financial goals and preferences.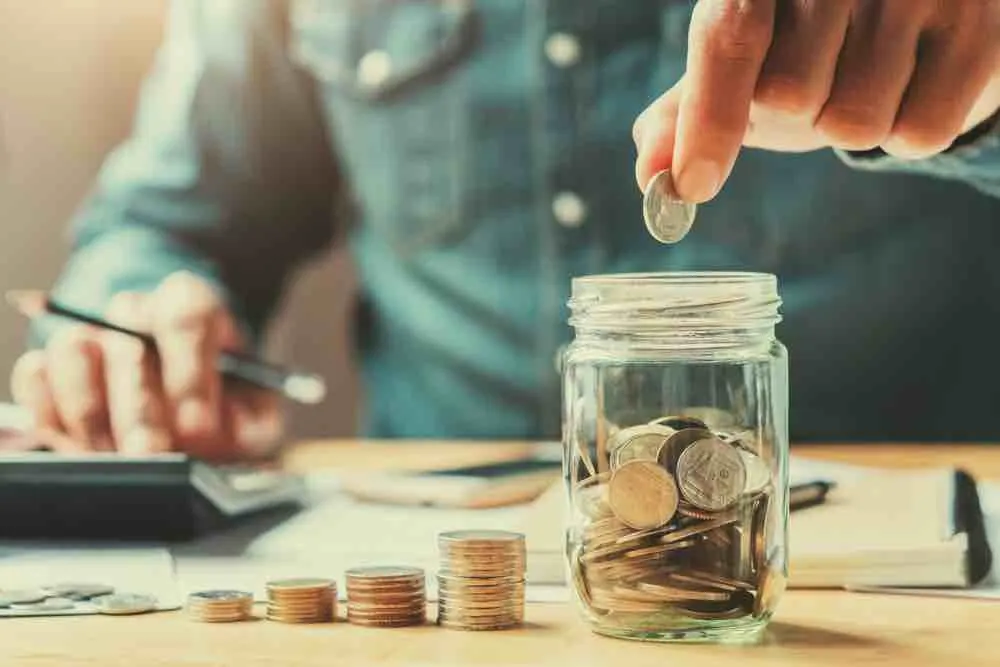 Choosing the right bank in Michigan depends on factors such as the type of account you wish to open, your preferred method of banking, the fees associated with different services, interest rates, and loan products available for funding major purchases or investments. Additionally, some banks cater to specific niches like business banking, student accounts, or small business finance, making it essential to evaluate the overall fit of each bank with your personal or professional financial requirements.
To help you navigate this vast landscape and select the ideal bank for your needs, this article provides a comprehensive overview of the top banks in Michigan, highlighting their respective strengths and what makes them stand out from the competition.
Key Takeaways
Top banks in Michigan encompass a mix of national and regional banks, each with their unique strengths.
Consider factors such as account types, fees, and accessibility when choosing a bank.
Specific niches, like business or student banking, may influence your choice of a financial institution.
Top Banks in Michigan
Flagstar Bank
Flagstar Bank is a well-established institution, consistently ranking as one of the best banks in Michigan. Based in Troy, Michigan, it offers a range of personal and business banking services, including checking and savings accounts, credit cards, and mortgages.
Independent Bank
Independent Bank provides a personalized banking experience for its customers. They offer a variety of checking and savings account options, mortgages, and loan services to meet individual needs. Headquartered in Grand Rapids, Independent Bank operates branches throughout Michigan.
Bank of Ann Arbor
Bank of Ann Arbor is a community-focused bank with a strong presence in the Ann Arbor area. With a dedication to personal service, the bank offers various checking and savings accounts, loan services, and mortgage solutions for individuals and businesses alike.
Citizens Bank
As a prominent financial institution in Michigan, Citizens Bank is known for its comprehensive range of banking products and services. They excel in providing mortgages and business accounts, as well as having a user-friendly online banking platform.
Chase
Chase Bank operates more than 4,700 branches and 15,000+ ATMs across the country, making it an accessible choice for Michigan residents who frequently travel. Chase's impressive checking account options, combined with their extensive reach, ensure customers have access to support and services nationwide.
Huntington National Bank
Best for small businesses, Huntington National Bank takes pride in its commitment to its customers, providing tailored banking solutions and products. This includes competitive checking account options, and a focus on building lasting relationships with clients.
Fifth Third Bank
With over 150 years of service in Michigan, Fifth Third Bank offers some of the best checking account options in the state. They provide a mix of traditional and online banking services that cater to the needs of various customers.
Bank of America
Bank of America is a popular choice for Michiganders due to its versatility in offering banking products and services. As a well-rounded choice, they meet the needs of personal and business clients alike, with a wide range of account options and online banking services.
Ally Bank
Though operating as an online-only bank, Ally Bank does not disappoint with its competitive rates and user-friendly digital platform. Ally's commitment to customer service and seamless banking experience makes it a top choice for those comfortable with online banking.
Comerica Bank
Comerica Bank is known for its diverse selection of personal and business checking accounts in Michigan. With branches throughout the state, Comerica Bank boasts a reputation for quality service and understanding the unique financial needs of its customers.
Chemical Bank
Specializing in business accounts, Chemical Bank offers competitive banking products designed to meet the needs of businesses of all sizes. Headquartered in Midland, Michigan, they provide various banking services for individuals and businesses alike.
Sterling Bank and Trust
Sterling Bank and Trust has a strong presence in the Michigan banking industry. Focused on offering a range of banking services for businesses and individuals, they are known for their mortgage lending solutions and personal service.
Isabella Bank
Isabella Bank is a community-oriented institution operating in various locations across Michigan. They offer personal and business banking services, including checking and savings accounts, loans, and retirement planning resources.
First National Bank of America
East Lansing's First National Bank of America prides itself on offering personalized banking services, including competitive mortgage rates and flexible loan products for both personal and business needs.
Monroe Bank & Trust
Monroe Bank & Trust is a regional bank headquartered in Monroe, Michigan. They offer a mix of personal and commercial banking services, including savings accounts, loans, and investment opportunities.
mBank
mBank serves communities throughout Northern Michigan and the Upper Peninsula. By providing personalized banking services, mBank offers an array of products, including checking and savings accounts, loans, and mortgage solutions.
Old National Bank
Old National Bank, founded in Evansville, Indiana, has branches across Michigan, offering personal and business banking services. Their wide range of products includes checking and savings accounts, loans, and investment services.
Account Types and Features
Checking Accounts
In Michigan, some prominent banks offering competitive checking accounts include Fifth Third Bank, Comerica Bank, and Chase. Fifth Third Bank offers a fee-free Momentum Checking account with no minimum balance requirement. Comerica Bank also has a diverse range of checking account options, catering to various customer needs. Chase Total Checking is a popular choice among Michigan residents, due to the vast network of branches and ATMs nationwide.
Savings Accounts
Various banks in Michigan offer competitive savings accounts to suit the needs of different customers. Top recommendations include accounts from the state's largest banks by deposit market share. These banks provide attractive interest rates and various account features, allowing Michiganders to grow their money over time.
Debit Cards
Debit cards are a common feature of checking accounts offered by Michigan banks. These cards provide customers with a convenient way to access funds, make purchases, and withdraw cash from ATMs. Banks like Fifth Third, Comerica, and Chase offer their own branded debit cards, often featuring security measures and additional benefits, such as cashback or rewards programs.
Money Market Accounts
Money Market Accounts (MMAs) are an alternative to traditional savings accounts, typically offering higher interest rates while maintaining some check-writing capabilities. In Michigan, you can find appealing MMAs offered by local banks and credit unions. These accounts often require higher minimum balances but yield competitive interest rates, making them a viable option for individuals looking to maximize their savings potential.
CDs
Certificates of Deposit (CDs) are relatively low-risk investment options provided by banks in Michigan. Depositors can lock away their funds for a predetermined term (ranging from a few months to several years) and earn a fixed interest rate in exchange. Depending on the term length and the institution, CD rates can vary, but they generally offer higher returns than traditional savings accounts.
Banking Technology and Accessibility
Online Banking
In Michigan, banks have made significant strides in providing user-friendly and efficient online banking platforms. This allows customers to manage their accounts, monitor transactions, and perform other banking services, such as bill payments and fund transfers, all from the comfort of their homes. Comerica Bank, CIT Bank, and Citizens Bank are notable examples of banks offering robust online banking options in Michigan.
Mobile Banking
Many banks in Michigan have developed feature-rich mobile banking apps to make managing finances on-the-go more convenient. These mobile banking apps provide users with the ability to check account balances, transfer funds, deposit checks, and even locate nearby branches and ATMs. Banks such as Comerica Bank and CIT Bank have mobile apps that cater to the modern banking needs of Michigan residents.
ATM Network
A comprehensive ATM network is essential for providing customers with easy access to cash and other banking services. The best banks in Michigan maintain extensive ATM networks, making it easier for customers to access their money when needed. For example, Comerica Bank has a significant presence in Michigan, allowing customers to easily access ATMs and other banking services throughout the state.
Accessibility to Branches
In addition to online and mobile banking options, banks in Michigan also focus on ensuring accessibility to physical branches for customers who prefer in-person banking services. Top banks such as Comerica Bank and Citizens Bank have a broad network of branches throughout the state, providing Michigan residents with easy access to banking services. This highlights the commitment of these banks to cater to the diverse banking needs of Michigan customers.
Banking Fees
Monthly Maintenance Fees
Many banks in Michigan offer checking accounts with varying monthly maintenance fees. For example, the Chase Total Checking account has a $12 service fee but offers different ways to waive this fee. Customers can either keep a minimum balance of $1,500, have at least $500 in direct deposit activity each month, or connect a Chase savings account and maintain a combined balance of at least $5,000.
On the other hand, Chemical Bank features the ChemBasic checking account, which eliminates service fees and account minimums when customers opt for e-statements.
Transaction Fees
Transaction fees are another common banking fee encountered by customers. Banks may charge for transactions like wire transfers or excessive transactions beyond a specified limit. Make sure to understand your bank's transaction fee structure before committing to an account, as they may vary depending on the type of account and transaction.
ATM Fees
ATM fees can vary depending on the bank and the location of the ATM used. Often, banks provide customers with access to their own network of ATMs, allowing fee-free withdrawals. However, when using an out-of-network ATM, customers may incur fees from both their bank and the ATM owner.
It's essential to be aware of the potential ATM fees when selecting a bank account and considering your banking needs. For those who frequently use ATMs, it may be beneficial to seek a bank with an extensive local ATM network or accounts with reimbursed out-of-network ATM fees.
Interest Rates and APY
Interest Rates on Loans
Michigan banks offer competitive interest rates on loans, including personal, auto, and home loans. Interest rates vary depending on the bank, the type of loan, and the borrower's creditworthiness. Factors such as the loan term, market conditions, and economic outlook may also impact interest rates. It is essential to shop around and compare loan offers from various banks to find the best interest rate for your situation.
Example Loan Interest Rates:
Personal Loans: 4.5% – 12%
Auto Loans: 2.99% – 7.5%
Home Loans: 2.75% – 4.5%
Interest Rates on Savings Accounts
The interest rates on savings accounts in Michigan differ among banks, both local and nationwide. A mix of online banks, local banks, and credit unions offer competitive interest rates on savings accounts. For instance, Milli Bank offers a 5.25% interest rate on mobile savings, while Bank of Ann Arbor's Statement savings account provides an attractive rate if the balance requirement is met.
Example Savings Account Interest Rates:
Milli Bank Mobile Savings: 5.25%
Bank of Ann Arbor Statement Savings: 0.25% – 0.75%
CFG Bank: 0.40% – 1.50%
Annual Percentage Yield (APY)
APY represents the effective annual rate of return, taking into account the effect of compounding interest. Banks in Michigan offer various APY rates on their savings and money market accounts, reflecting the interest rates and compounding frequency. High APYs are typically found in online banks and credit unions due to lower operating costs.
Citizens Bank, for example, has increased its online savings to 4.50% and 1-year CDs to 5.00%. Fitness Bank offers a 4.40% APY on its online savings account for those registering 12,500 steps. Bask Bank has raised its online interest savings account by 10 basis points to 4.75% APY.
Example APY Rates:
Citizens Bank Online Savings: 4.50%
Fitness Bank Online Savings: 4.40%
Bask Bank Interest Savings Account: 4.75%
Remember to consider the interest rates, fees, and APY when evaluating and comparing banks in Michigan to find the most suitable option for your needs.
Loans and Mortgages
Michigan banks offer various loan options to meet customer needs. In this section, we'll discuss available personal loans, home loans, auto loans, and fixed-rate mortgages.
Personal Loans
Personal loans are a popular option in Michigan for those looking to cover unexpected expenses, consolidate debt, or finance a personal project. Banks such as Level One Bank offer personal loans with competitive interest rates and flexible repayment terms. These loans usually have a fixed interest rate, making it easier to plan and budget for repayments.
Home Loans
Homebuyers in Michigan have several mortgage options to choose from for purchasing or refinancing a home. Level One Bank provides affordable home loan solutions such as conventional fixed-rate mortgages, adjustable-rate mortgages, FHA loans, and VA loans. These products cater to a variety of homebuyer needs, offering competitive rates and flexible terms. Borrowers can also explore home equity lines of credit (HELOCs) to tap into the equity built up in their homes for renovations or other purposes.
| Loan Type | Terms | Interest Rates |
| --- | --- | --- |
| Fixed-rate | 15, 20, or 30-year | Varies |
| Adjustable-rate | 5/1, 7/1, or 10/1 ARM | Varies |
| FHA | 15 or 30-year fixed | Varies |
| VA | 15 or 30-year fixed, 5/1 ARM | Varies |
Auto Loans
Michigan residents looking to purchase a new or used vehicle can take advantage of various auto loan options offered by local banks. Level One Bank provides competitive auto loans with flexible terms to help make vehicle ownership more accessible. Borrowers can choose from fixed interest rates and repayment terms tailored to their financial needs.
Fixed-Rate Mortgages
Fixed-rate mortgages are the most popular home loan solution in Michigan as they maintain a consistent interest rate over the term of the loan. This stability allows borrowers to plan for regular monthly payments without worrying about rate fluctuations. Level One Bank, along with other Michigan mortgage lenders, offers fixed-rate mortgages with terms ranging from 15 to 30 years. Current interest rates for a 30-year fixed mortgage in Michigan are around 7.15%.
Credit Cards
Michigan banks offer a variety of credit card options to cater to the diverse financial needs of their customers. Whether you are looking for rewards, low APRs, or balance transfer options, there is a credit card option available from a reputable bank in Michigan.
One noteworthy credit card on the market is from Bank Michigan. As a local bank with a strong presence in the community, they provide a competitive selection of credit card products suitable for various financial needs.
Chemical Bank and Monroe Bank & Trust are other prominent banks in Michigan that offer competitive credit card options. Customers can expect benefits such as cashback rewards, travel rewards, and low-interest rates, depending on the card they choose.
Flagstar Bank and Sterling Bank and Trust also offer credit card options to their customers. These banks provide credit cards with various perks and rewards programs designed to meet the unique financial needs of individuals.
Another option for credit card seekers in Michigan is Isabella Bank. This bank offers credit cards with multiple benefits, such as low APRs and balance transfer options, making it suitable for customers looking to manage their finances efficiently.
Finally, Level One Bank and First National Bank of America are other banks that should be considered when looking for credit card options in Michigan. These banks provide a diverse range of credit card products, including cards with rewards, low-interest rates, and premier benefits for customers with strong credit profiles.
Banking for Business
Business Services
In Michigan, several banks offer comprehensive services catered specifically to businesses. For example, Bank Michigan, a trusted local institution established in the early 1900s, has branches in Onsted, Brooklyn, and Ann Arbor, where they provide accessible banking services to the local community. Businesses can benefit from their range of checking and savings accounts, credit and loan products, as well as specialized services geared towards meeting unique business needs.
Wealth Management
Many Michigan banks also provide wealth management solutions tailored towards businesses. These services typically include financial planning, investment management, and portfolio advice, all aimed at protecting and growing company's assets. By leveraging the expertise of financial advisors and a wide range of investment options, businesses can make informed decisions to achieve their financial goals effectively.
Trust Services
Trust services are often a crucial component of a business's financial strategy, especially when succession planning or tax considerations come into play. Banks in Michigan offer a variety of trust services, including estate planning, trust administration, and fiduciary services. By partnering with a bank that offers these services, businesses can ensure that their assets are managed efficiently and according to their wishes, with the added benefit of professional oversight and legal protection.
Banking for Students
Michigan offers several banking options for students, focusing on products and features catering to their unique needs. Students in this region should consider the following banking options:
PNC Virtual Wallet Student: Designed for college students, PNC Virtual Wallet Student provides budgeting tools to help students manage their finances. It offers mobile banking, alerts, and automated savings features, allowing students to stay updated and organized with their accounts.
Discover Cashback Debit: For students looking for rewards, Discover Cashback Debit provides cash back on everyday purchases. With no fees for ATM withdrawals at over 60,000 ATMs, it's a convenient choice for students on the go.
Alliant Credit Union High-Rate Checking: This checking account is ideal for college students seeking a high-interest rate. Alliant Credit Union offers online banking, a mobile app, and fee-free access to a large number of ATMs available for students.
Michigan First MoneyTeen: Tailored towards teenagers aged 13-17, Michigan First MoneyTeen focuses on educating young people about financial responsibility and smart savings practices. It offers a savings account, checking account, and education resources for teenagers.
No single bank is perfect for every student, as each has its own unique features according to individual needs and preferences. It is crucial for students to consider convenience, fees, and additional features when selecting a bank that suits their financial goals and priorities.
Banking for Small Businesses
Michigan is home to several banks that cater to the needs of small businesses, offering a range of services and account options. When selecting a bank for your small business, it's essential to consider factors such as fees, minimum balance requirements, and the number of allowed transactions.
Bank Michigan is a local financial institution with branches in Onsted, Brooklyn, and Ann Arbor. Established in the early 1900s, it has built a reputation as a trustworthy bank that provides accessible banking services to the local community.
CIT Bank is recognized as a top option for small businesses in Michigan due to its variety of business account options and competitive fees. They offer user-friendly services and attractive interest rates, making them a suitable choice for small business owners looking to grow their financial resources.
Citizens Bank is another top contender for small business banking in Michigan, particularly known for its mortgage services. With a diverse range of account options and a commitment to supporting local businesses, Citizens Bank is a viable option for those seeking flexibility and practical banking solutions.
When evaluating different banks for your small business needs, it is essential to compare their business account offerings, interest rates, and customer service. By doing so, you can confidently choose the best bank that aligns with the unique requirements of your small business in Michigan.
Credit Unions
Wealth Management
Many credit unions in Michigan offer a variety of wealth management services to help their members reach their financial goals. Members First Credit Union, for example, provides investment and retirement planning services tailored to individual needs. Their team of knowledgeable advisors assists members with asset management, portfolio diversification, and risk management to ensure a confident financial future. Similarly, Best Financial Credit Union is another institution that offers wealth management services to their members.
Trust Services
Establishing a trust can be crucial for estate planning purposes, and several Michigan credit unions provide trust services to their members. These services often involve assisting members in setting up a trust, managing assets, and distributing them according to the member's wishes. Among the reputable credit unions in Michigan offering trust services, Family Financial Credit Union and Michigan Credit Union Directory stand out as strong options for members seeking assistance in this area.
Money Market Accounts
Credit unions in Michigan also offer competitive money market accounts for their members who wish to earn higher interest rates while enjoying the flexibility of accessing their funds. These accounts typically provide higher returns than regular savings accounts and often include features such as check-writing privileges and ATM access. For example, Bank Michigan offers an attractive money market account with tiered interest rates and convenient access to funds. In addition, other credit unions, such as the Michigan Credit Union Directory, also provide a comprehensive list of options for members interested in exploring various money market accounts.
National Banks versus Regional Banks
Comparison of Services
National banks, such as Chase, Wells Fargo, and Bank of America, typically offer a wide range of financial services including checking and savings accounts, credit cards, loans, and investment opportunities. Regional banks, on the other hand, tend to focus on providing a more tailored and personalized set of services to their local clientele. The differences in services between these two types of banks can be seen in the following areas:
APYs (Annual Percentage Yields): National banks may offer slightly higher APYs due to their larger customer base and economies of scale. However, regional banks often provide competitive APYs to attract more customers.
Loan options: National banks may provide an array of loan options, such as mortgages, auto loans, and personal loans, whereas regional banks might focus more on local lending options like small business loans and specialized local programs.
Comparison of Accessibility
When it comes to accessibility, there are some key differences between national banks and regional banks:
Branch locations: National banks have branches spread across multiple states, providing their customers with access to banking services wherever they are in the country. Regional banks have a more focused footprint, primarily serving customers in a specific geographical area.
Online and mobile banking: Both national and regional banks offer online and mobile banking options. However, national banks may have more advanced features and capabilities due to their larger resources and economies of scale.
Customer service: Regional banks often pride themselves on personalized, friendly customer service. National banks may have a more standardized approach to customer service, which might not be as responsive to individual needs.
Bank Awards and Recognition
In Michigan, several banks have received noteworthy recognition for their performance and services. One of the top-ranking banks is Huntington Bank, known for its excellent retail automotive financing. This institution has catered to individuals and businesses in the automotive industry, helping them achieve their financial goals with ease.
Another bank that commands attention is Axos Bank, recognized for its exceptional savings account offerings. With competitive interest rates and innovative online banking solutions, Axos Bank has become a go-to institution for those looking to grow their savings.
Comerica Bank has distinguished itself as the best bank for checking accounts in Michigan. Providing customers with convenient and accessible banking solutions, Comerica Bank strives to offer personalized services tailored to individuals' banking needs.
For small businesses, CIT Bank stands out as the best option in Michigan. They offer competitive small business loans and other financial products, enabling entrepreneurs to launch and scale their enterprises with ease.
In 2022, the Michigan Bankers Association awarded several banks the prestigious MBA Financial Literacy Award. The winners include Bay Port State Bank, ChoiceOne Bank, Citizens National Bank of Cheboygan, Huron Valley State Bank, Independent Bank, Isabella Bank, Mercantile Bank of Michigan, Range Bank, Sturgis Bank & Trust, and Thumb Bank & Trust. These institutions have contributed significantly to promoting financial literacy and education in their communities.
Lastly, two West Michigan-based banks have made it onto S&P's list of best-performing community banks. Northpointe Bank was ranked eighth among community banks with assets between $3 billion and $10 billion, while Independent Bank Corp. secured the 39th position in the same category. This recognition highlights their outstanding performance and commitment to providing exceptional banking services to their local communities.
Bank Insurance and Financial Protection
In Michigan, the Department of Insurance and Financial Services (DIFS) plays a crucial role in ensuring the safety and security of insurance and financial services for Michigan residents. This government agency aims to foster economic growth and sustainability in both industries while supporting the local community.
When it comes to insuring bank accounts, most financial institutions in Michigan are FDIC-insured. This means that depositor's funds are protected by the Federal Deposit Insurance Corporation (FDIC) up to the applicable limits, offering a secure option for banking customers.
When opening a bank account in Michigan, it is essential to verify that the chosen bank is an FDIC-insured institution. Here is a list of some popular banks in Michigan:
Bank Michigan
Comerica Bank
CIT Bank
Citizens Bank
While the focus is on Michigan, it is worth mentioning that similar protections are offered to bank accounts in neighboring states, such as Indiana. This demonstrates that financial stability and consumer protection are a priority throughout the region.