Founded in 1630, the city of Boston, Massachusetts, has grown and thrived for nearly four centuries. Backed by so much history, it's a natural tourist destination. Still, that begs the question–what should you do while visiting? Whether you've been there numerous times or none, we have some ideas for things to do in Boston, Massachusetts that will help you make the most of your time!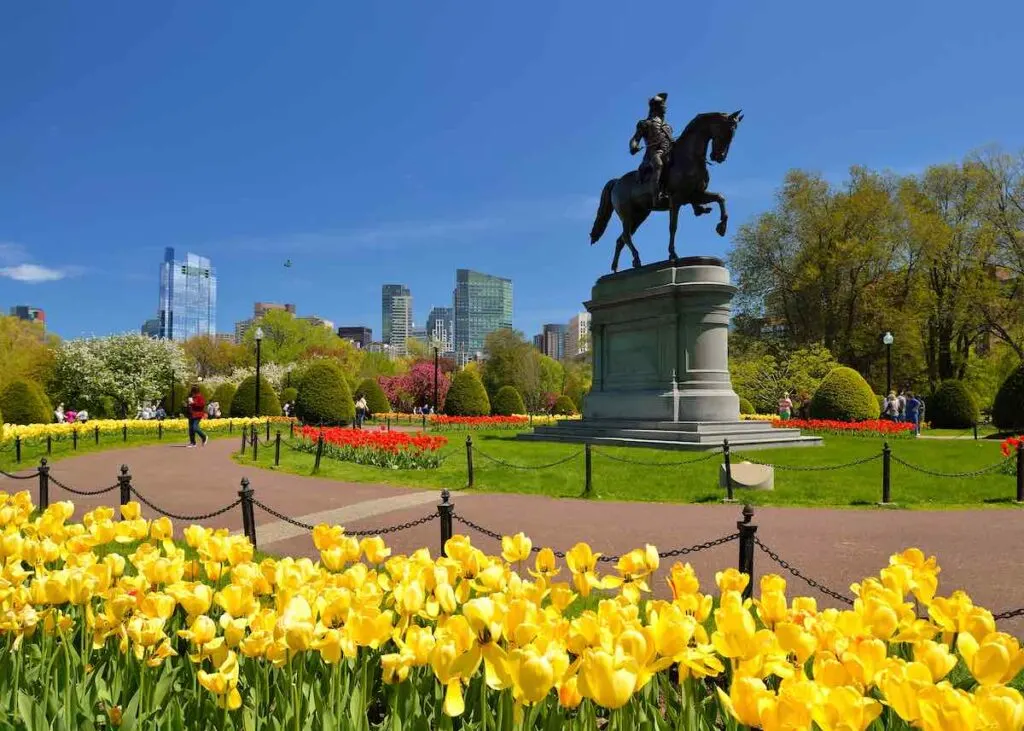 Exciting Things for Kids to Do in Boston, Massachusetts
Finding engaging activities for children is essential to any parent, but the endeavor is incredibly challenging if you're unfamiliar with the city you're visiting. Not to worry–we are prepared with some of Boston's most fun and captivating sites for kids of any age!
1. Boston Children's Museum
Created specifically with kids in mind, the Boston Children's Museum helps your little ones learn about art, theatre, physics, construction, environmental sustainability, and numerous other topics in a safe yet entertaining environment. Your kids will be too busy enjoying themselves even to notice that it's one of the most educational things to do in Boston.
2. New England Aquarium
Most children love animals, including sea life. You'll find countless species to admire together at the New England Aquarium. They boast numerous exhibits not only of fish, but penguins, seals, turtles, and sea lions. The aquarium even offers whale watching!
3. Franklin Park Zoo
Sea creatures aren't the only animals you can see in Boston, Massachusetts. Undoubtedly, your child would be fascinated with the variety of exhibits at the Franklin Park Zoo. Together, you can see domestic animals like goats, sheep, birds, and butterflies in addition to exotic ones, including pandas, zebras, snakes, tigers, lions, giraffes, apes, and more!
4. Museum of Science
Residents and tourists agree that touring the Museum of Science is one of the fascinating things in Boston. With exhibits about climate change, medicine, biology, outer space, and other topics, one visit will tell you why it's a popular choice for local school field trips.
5. Harvard Museum of Natural History
You don't need to be enrolled as a student to access Harvard University's Museum of Natural History. Though the museum is renowned for its public lectures and galleries, your children may enjoy the special programs, events, and classes tailored for families.
6. Henry Bear's Park
As a frequent winner of Boston Magazine's annual "Best Toy Store" award, Henry Bear's Park is an excellent tourist destination to find a memorable toy or souvenir for your child. They've offered unique, high-quality, and innovative toys, books, games, art supplies, science kits, and even bath products for kids of every age for over 45 years!
Interesting Natural and Historical Sites in Boston, Massachusetts
If you enjoy introspection or learning opportunities, you may seek parks, trails, historic spots, and similar things to do in Boston. The city is among the biggest in New England; we've narrowed your options to a few of the best!
7. Castle Island
Want to increase your appreciation of the country's birth? Visit Castle Island. There, you can get a free tour of Fort Independence, built-in 1634 and served as a critical point of defense for the harbor. After that, soak in the scenery by swimming, biking, fishing, walking, or having a picnic.
8. Mount Auburn Cemetery
Cemeteries exude tranquility, and that's especially true of the beautiful Mount Auburn Cemetery. Established in 1831, it's the resting place of numerous famous figures from American history, like Samuel Adams, Paul Revere, Mother Goose, Dorothea Dix, and Oliver Wendell Holmes. One of the most fascinating yet serene things to do in Boston is a trip there.
9. Freedom Trail
Many of the most critical events in the Revolutionary War occurred in or near Boston, Massachusetts. The Freedom Trail is an effective and entertaining way to see where those events occurred. With a tour, you can explore Bunker Hill, the U.S.S. Constitution, the Old South Meetinghouse, the Paul Revere House, and even the site of the Boston Massacre, among other historic locations.
10. Emerald Necklace
The "neck" of the Boston peninsula is made up of 1,100 acres worth of paradisiacal parks and gardens, and the beauty and greenery inspired a poetic name–the Emerald Necklace. Some famous tourist destinations include the Boston Common, Olmsted Park, Jamaica Pond, and the Arnold Arboretum.
11. Boston Harbor
Besides its stunning view of the Atlantic Ocean, Boston Harbor boasts a variety of attractions, including lighthouses, shipyards, statues, beaches, and museums. There's also Georges Island, known for its playgrounds, parks, restaurants, stores, and Fort Warren, named for Dr. James Warren, who tasked Paul Revere with warning the colonists about the British approach.
Fabulous Places to Shop' Til You Drop in Boston, Massachusetts
Thanks to its size, history, and diversity, shopping is excellent in Boston if you want impressive souvenirs that you wouldn't find elsewhere. Whether you love the thrill of a grand bargain or want to take home a marvelous item regardless of the price, we'll gladly clue you in on Boston's most amazing stores!
12. Newbury Street
Newbury Street attracts millions of shoppers every year thanks to its various one-of-a-kind stores and charming brownstone buildings. Whether you want to indulge in luxury clothes, salons, kitchenware, cosmetics, baked goods, or other wares, you're likely to find them somewhere in the mile-long street.
13. Brattle Book Shop
As its name implies, the Brattle Book Shop is overflowing with books on nearly every subject; each one is old and often rare or precious. However, you'll also see maps, manuscripts, comic books, and similar items. Of all the things to do in Boston, a trip here is especially likely to score you a treasure!
14. Bodega
Who would think a high-end clothing store would be tucked away behind a convenience store and vending machine? Indeed, that is the case for Boston's famous Bodega, a boutique that blends fashion and art with the counterculture. Whatever you buy there will be expensive but unique and worth the price!
15. Faneuil Hall Marketplace
If shopping alone isn't enough to catch your interest, consider dropping by the Faneuil Hall Marketplace. It consists of a plaza joining four different marketplaces, each populated by fabulous restaurants and stores. However, the plaza is also frequented by jugglers, musicians, and other performers to entertain and inspire you!
The Best Restaurants in Boston, Massachusetts
No matter where you go, you need to eat. Fortunately, Boston features diverse cuisines, each as delectable as the last. Let us recommend the restaurants that you shouldn't miss while you're there!
16. Santarpio's Pizza
Arguably one of the best-kept secrets in Boston, Massachusetts, Santarpio's Pizza has been family-owned and operated since 1903. It has never lost its vintage atmosphere, so you may feel transported in time just by being there. Though they specialize in flavorful varieties of deep-dish pizza, they also cook savory skewered meat.
17. Neptune Oyster
Considering its proximity to the Atlantic Ocean, Boston is prized for its quality seafood. The Neptune Oyster is among the city's most well-respected seafood purveyors, and they have everything from fish to shellfish to octopuses and even urchins. If you like raw seafood, eating at their famed bar could become one of your favorite things to do in Boston!
18. Mooncusser
Adventurous eaters may love Mooncusser. With a gorgeous view of the bay, the restaurant is famed for changing its OK dining menu every month. Nevertheless, its servers are always prepared to recommend the perfect wine pairing with each of the four courses.
19. Sacco's Bowl Haven
Unique to the New England region, candlepin bowling is one of the most exciting things to do in Boston. At Sacco's Bowl Haven, you can enjoy a few games with your kids while feasting on some luscious gourmet thin-crust pizza.
Miscellaneous Places of Interest in Boston, Massachusetts
Maybe you don't find the categories mentioned above, particularly appealing or want to see more ways to fill your time and enjoy yourself. Either way, we've got you covered. Check out some of Boston's most intriguing attractions!
20. Museum of Fine Arts
For the artistically inclined, hardly anything is more alluring than a collection of the world's most incredible paintings, sculptures, photographs, jewelry, films, and musical instruments. That's what you'll find at Boston's Museum of Fine Arts. One trip will leave you feeling rejuvenated and inspired.
21. Isabella Stewart Gardner Museum
Craving more art? Visit the Isabella Stewart Gardner Museum. It bears the name of its founder, a passionate advocate, and patron of the arts during the 19th century, and the museum's architecture is just as breathtaking as the paintings, gardens, performances, and music it shelters.
22. Taza Chocolate Factory
In Boston, Massachusetts, you have the chance to check out a chocolate factory–no golden ticket required! At the Taza Chocolate Factory, you can schedule tours and tastings of their rich chocolate, which is pretty and ethically sourced from cacao farmers. They'll even offer unique recipes for snacks, drinks, and desserts!
23. Revere Beach
Sometimes, nothing beats relaxing on the sand, relishing the sunlight and ocean waves. You can do just that at Revere Beach. Over three miles long, it's also dotted by bowling alleys, dance halls, skating rinks, stores, restaurants, and even baking classes. Thanks to its centralized location, you can quickly go straight from the beach to any other places we've suggested!
Wrapping Up Things to Do in Boston, Massachusetts
As you can see, there's no shortage of things to do in Boston. You may only be short on time to see everything in one visit! Although you should consider planning several trips to enjoy the city thoroughly, we're also happy to help you explore other areas of the United States. Come on over and let us support your next adventure!