Joliet, Illinois is a historic city spotted with colorful murals, public artworks, and lovely architecture. If you're planning to see the sights in this bustling place, just 30 miles southwest of Chicago, you must know the best things to do in Joliet, Illinois. Keep reading to discover what this heart of shipping and transportation has to offer.
Family-Friendly Things to Do in Joliet, Illinois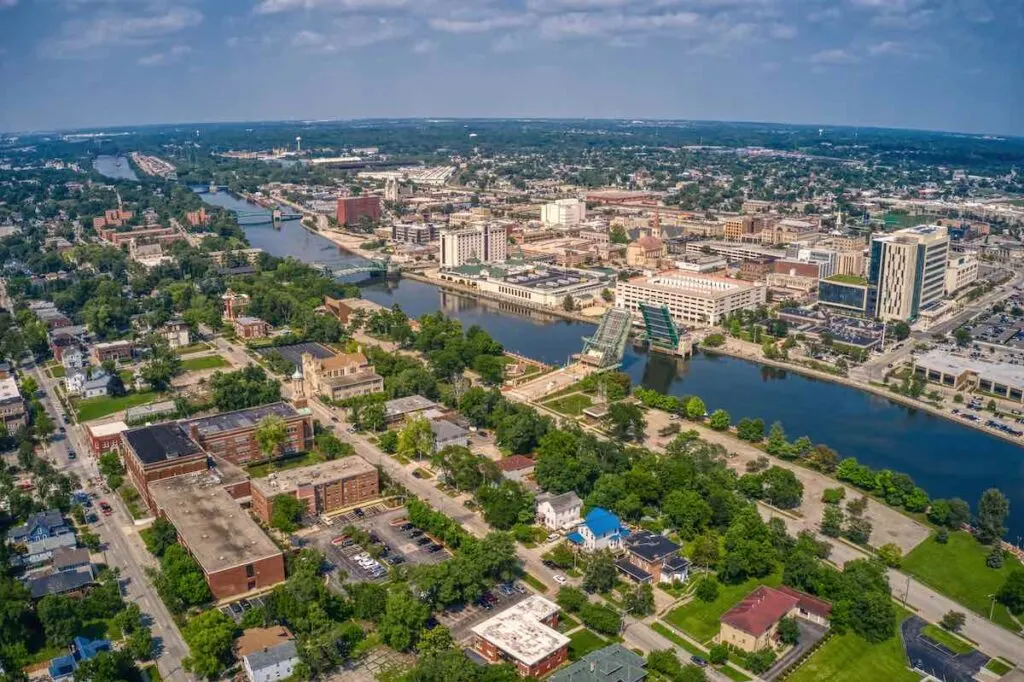 1. Splash Station Waterpark
For a refreshing splash in the midst of heatwaves, take the family to Splash Station Waterpark. Riding the waves here is one of the best things to do in Joliet, Illinois during the summer. Have a blast at more than 20 acres of water rides and attractions, including Miner's Mountain and Raging Rapids Ravine.
If you prefer relaxation to thrill-seeking, you can lounge in the soothing Pelican Pond and the Sandy Play Area. You can even find food offered at the park, so there's no need to pack a lunch or leave when the kids get hungry. Splash Station Waterpark offers fun that can last all day!
2. Haunted Trails Family Entertainment Center
If you love spooky entertainment, enjoy these attractions for scare-enthusiasts of all ages. From go-kart tracks and batting cages, to mini golf courses, there are plenty of games for kids to enjoy indoors and outdoors. You can even wax nostalgic with arcade games and picnic areas.
Take a shot at the laser tag arena or test your skills at the Monsters' Tomb Game Rooms. Going wild at the Haunted Trails Family Entertainment Center is one of the best things to do in Joliet, Illinois to make sure everyone has a great time.
3. Sky Zone Trampoline Park
Sky Zone Trampoline Park is an indoor facility that features a Ninja Warrior Course, Freeclimb wall, Ultimate Dodgeball Skyslam, Skywars, and Freestyle Jump for energetic kids who love challenges and playing hard. Experience wall-to-wall trampolines and watch the kids jump to their hearts' content.
There's an area designated for toddlers only, and there's attractions where the adults can hop on board as well. The park is truly an integrative family trampoline opportunity that's fun for everyone.
Cultural Things to Do in Joliet, Illinois
4. Joliet Area Historical Museum
From exhibits displaying the tale of the Apollo missions to interactive galleries retelling the stories of Route 66 and yesterday's war heroes, there is so much to learn at this innovative museum. The building was once home to a church, and the now-urban space still boasts magnificent stained glass windows.
Learning at the Joliet Area Historical Museum is one of the best things to do in Joliet, Illinois for history buffs with an eye for local stories, like how Joliet grew to the beloved community it is now. You can find a hands-on learning experience that's fun for all ages, and there are always new artifacts, presentations, simulations, and models being added to the array of offerings here.
5. Rialto Square Theatre
Ever since its grand opening in 1926, this theatre has been entertaining Joliet locals and visitors alike. Viewing a show here is one of the most enjoyable things to do in Joliet, Illinois for those who love live performances of music, dance, plays, and comedy.
Known as the "Jewel of Joliet," this has been listed amongst the 10 most beautiful theatres in the US, largely due to its elegant European-style architecture featuring an astonishing Neo-Baroque façade. Rialto Square Theatre is the perfect place to experience some fun and refined entertainment in a regal ambience.
6. Jacob Henry Mansion Estate
The Jacob Henry Mansion Estate was established in 1873 by a railroad magnate along what used to be known as "Silk Stocking Row." The mansion is almost 17,000 square feet of extravagant rooms filled with black oak and walnut furnishings. It's well-known as one of the most jaw-dropping Victorian structures in Illinois.
The Renaissance Revival-style architecture houses a lunch matinee, known as the Jacob Henry Mansion Estate Dinner Theater, that includes a homecooked meal and a musical production. Schedule an event or attend one that's taking place to tour this admirable remnant of a lost era.
7. Joliet Veteran's Memorial Bicentennial Park
A visit to this park is one of the perfect things to do in Joliet, Illinois for those who appreciate the opportunity to pay homage to war veterans and those who have dedicated their lives to the US. The memorial was created to commemorate the country's 200th birthday, and has acres of parkland alongside the Des Plaines River.
Enjoy a peaceful riverwalk with views of downtown Joliet, and watch the boats as they float by. The Joliet Veteran's Memorial Bicentennial Park is adorned with historic murals and even a mosaic that mark this as a key location to visit while you're in town.
Outdoorsy Things to Do in Joliet, Illinois
8. Bird Haven Greenhouse and Conservatory
View stunning flower features, including local and exotic plants, in this historic greenhouse. Built in the style of the Italian Renaissance, the beauty begins with the architecture and culminates in breathtaking displays of natural wonder.
Perusing the Bird Haven Greenhouse and Conservatory is one of the best things to do in Joliet, Illinois if you're looking to learn about the local wildlife. Simply sign up for a guided tour and allow the natural wonders to amaze you.
9. Pilcher Park
Pilcher Park covers 640 acres and features modern amenities, a thick forest, and the sprawling Hickory Creek. The woodland area includes popular jogging and biking trails, and you can even go cross-country skiing once winter comes around. The aforementioned Bird Haven Greenhouse and Conservatory is housed in this wonderful community space, as is the Pilcher Park Nature Center.
The verdant park offers nature-lovers a variety of hiking options and perfect picnic spots. Identify local flora and fauna, and soak in the sun of this beautiful public oasis. If you'd enjoy learning about the region from a local expert, book a tour with a naturalist who can guide you through the scenery.
10. Rock Run Rookery Preserve
Rock Run Rookery Preserve occupies a 320-acre spread in the verdant center of Joliet, an ideal spot to explore wildlife and Illinois greenery for yourself. You can hike the trails and experience wetlands, riparian habitats, prairies, and expansive forests alone or with friends and family.
Some sections of the preserve have been developed to allow for picnic areas, parking, and some modern facilities. However, as you plunge further into the lush acreage, be prepared to come across owls, river otters, and small mammals that make their home here. Hiking at Rock Run Rookery Preserve is one of the best things to do in Joliet, Illinois for those who hear the call of nature.
11. Hadley Valley
On the far East side of the city is the gorgeous Hadley Valley, which is part of the huge Spring Creek preservation system. What makes up a small section of a larger whole is still a massive 807-acre wonder of forests, savanna, and wetlands. You can even see the Spring Creek as one of the main geographic attractions of the area.
Catch a glimpse of native Illinois plants, such as tall swamp marigold, great angelica, and wahoo. You can also witness the diversity of the valley that houses more than 15,000 species of terrestrial and aquatic life.
Bring your bike along for a ride, or go hiking or horseback riding as you please. Hadley Valley is an inexhaustible resource for outdoor enjoyment.
Sporty Things to Do in Joliet, Illinois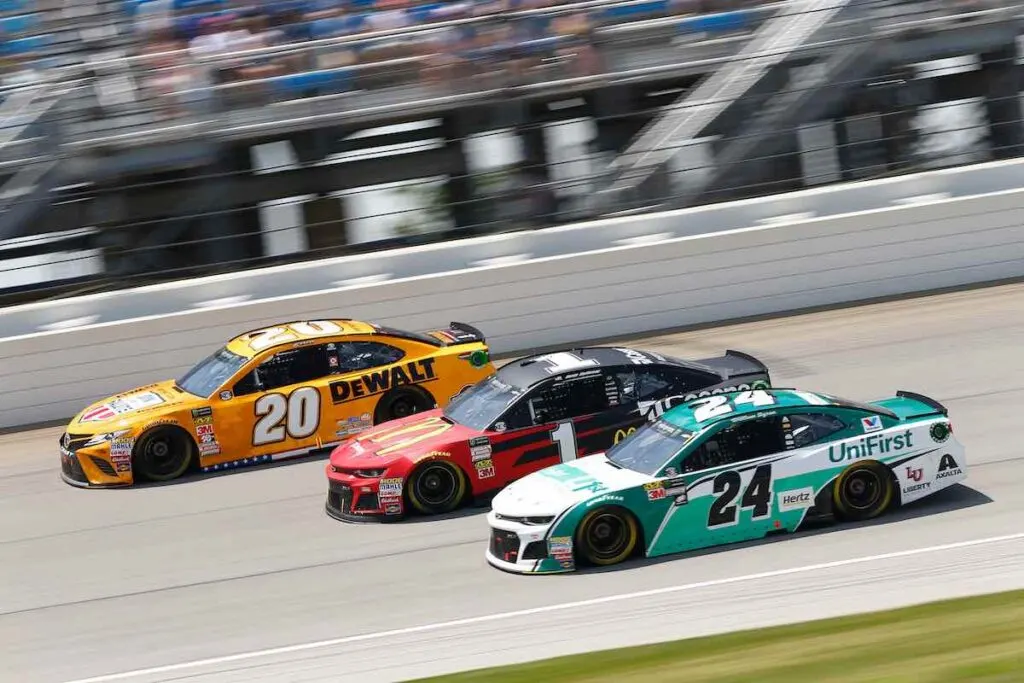 12. Joliet Slammers Baseball
Baseball fans will love getting rowdy at the Joliet Route 66 Stadium, named after the famous highway that's accompanied so much of US history. Two levels of seating can accommodate 6000 spectators for quality athletic entertainment.
The stadium is home to the Joliet Slammers, and the team is part of the Frontier League of Professional Baseball's West Division. There are concessions, restrooms, and convenient parking to give sports fans an easy and fun time at the ballpark.
13. Chicagoland Speedway and Route 66 Raceway
There's a special kind of exhilaration that accompanies seeing professionals zoom across racetracks in a blur of speed. Chicagoland is the largest sporting venue in Illinois, and has even hosted the NASCAR Sprint Cup as well as other championships. You can watch races along one of the biggest racetracks in the region, a one and a half mile route, from the comfort of one of the 47,000 seats offered.
The smaller facility adjacent to Chicagoland is the Route 66 Raceway, which displays a wider range of racing vehicles. These include motorcycles and pro-stock cars. If you've ever wanted your own fast and furious experience on the track, you can get behind the wheel at this amazing speedway.
Getting riled up at the speedway is one of the best things to do in Joliet, Illinois for those with a passion for racing. And when your need for speed is satisfied, take the family over to Champions Park where everyone can enjoy live entertainment, interactive displays, and a children's area.
Final Thoughts on Things to Do in Joliet, Illinois
Now that you've familiarized yourself with some of the best things to do in Joliet, Illinois, you can rest assured that your itinerary is packed with several heart-warming, enriching, and exciting activities. Keep reading about the best hotels in Illinois so that you can rest easy on your travels.