If you're reading this, you're likely asking yourself, "What are the best things to do in Warner Robins, Georgia?" Keep reading to find the answers. Warner Robins is the 11th-largest city in Georgia, nestled right at the state's center. Commonly known as the International City because of its diversity, this "Home of Planes, Trains, and Heroes" offers so much personality packed into an iconic Georgia package.
Family-Friendly Things to Do in Warner Robins, Georgia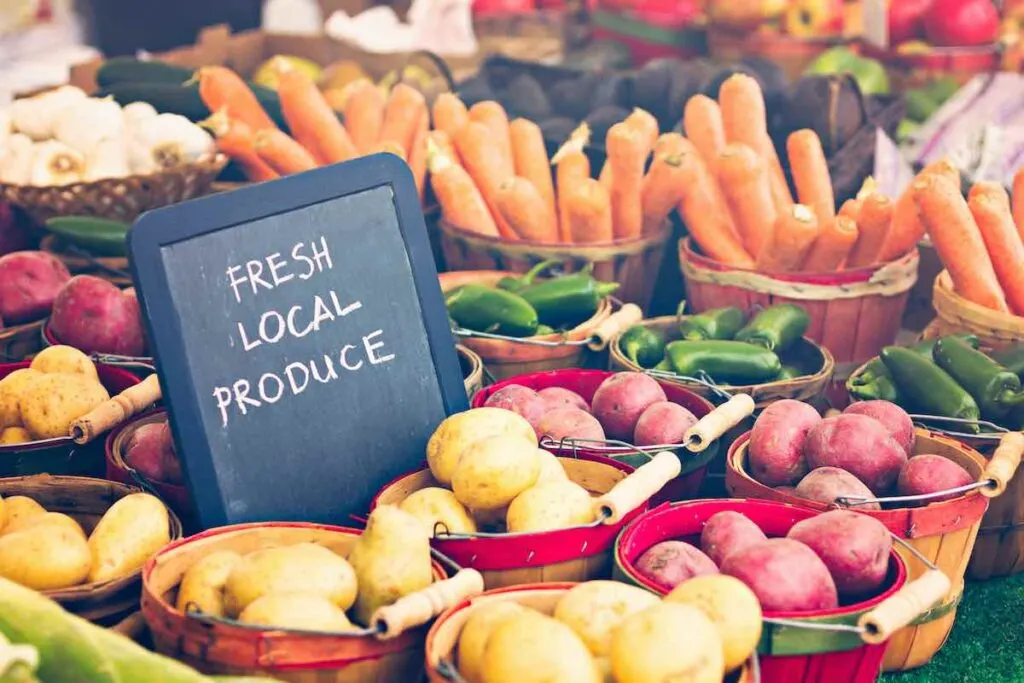 1. Monkey Joe's
If you need to curb the kids' summer restlessness or school holiday boredom, let them run around at the best kid's entertainment center in the region. Monkey Joe's has a slew of attractions, including bounce houses, slides, climbing ropes, arcade games, an obstacle course, a carousel, and a party area.
Ideal for kids ages 12 and under, this is a great birthday party venue. Monkey Joe's even hosts a kids' "staycation" program during autumn, which features mascots, carnival games, craft-making, and various other fun activities.
2. Rigby's Water World and Entertainment Complex
Rigby's Water World and Entertainment Complex is a family-friendly park that encompasses more than 50,000 square feet of nearly limitless entertainment possibilities. A bowling alley, roller skating rink, two-story laser tag arena, go-kart track, and arcade games offer fun for kids and kids-at-heart.
Adults can relax in the bar, lounge, or billiards area while the kids play and then round everyone up for refreshments and treat at the on-site restaurant.
And right there, alongside this massive entertainment complex, is a waterpark with over a dozen slide-based rides and 40 other activities. These include a giant water bucket, waterfalls, Runaway Rapids, the lazy river, Paradise Island, a leisure pool, and rentable cabanas for parties of up to eight people.
The waterpark currently sprawls across 23 acres and is being continually expanded to a final size of 90 acres. So keep coming back for new splashes of fun. Rigby's offers a special zone for small children at Little Surfer's Cove.
3. International City Farmers' Market
Warner Robins has been known as the International City since 1968 due to its ethnic diversity, partly connected to its reputation for being a well-traveled transportation hub. Getting a taste of the culinary diversity that the International City offers at its weekly farmers' market every Thursday afternoon is a fantastic way to enjoy Warner Robins as a gourmand.
Go to the corner of Maple Street and Watson Boulevard to appreciate local, seasonal produce and to sample the menu offerings of several small food businesses that mark the city's unique culture and flavors. In addition to fresh foods, you can purchase handmade artisanal craft items and home goods as gifts or souvenirs for ongoing enjoyment.
Artsy Things to Do in Warner Robins, Georgia
4. Little Theatre
The Little Theatre is a spectacular community theatre offering quaint family experiences since its founding in 1962. Functioning as a nonprofit, the Little Theatre presents five shows yearly, each running for roughly two weeks. The aptly-named theater houses only 98 seats that are perfect for enjoying classic musicals, comedies, dramas, and children's plays in an intimate setting.
The Little Theatre also offers workshops once or twice a year so patrons can learn about acting in a genuine theatre environment. Hosted by a small troupe of zealous amateurs and professionals, this is one of the best things to do in Warner Robins, Georgia, for theatre lovers and would-be improvisers.
5. Fine Art Society
Did you know that downtown Warner Robins is the residence of the Fine Art Society of Middle Georgia? Observing the gallery and partaking in special classes are among the best things to do while visiting, for experienced and aspiring artists. There are beginner-friendly classes, semi-professional ones, and some suitable for children.
If you love what you see, you can even find new artwork to bring home with you as a cherished memento to enliven your surroundings.
6. Georgia Artisan Center
If you can't get enough of artisanal crafts, this is one of the perfect year-round things to do in Warner Robins, GA. Have fun finding your favorite Georgia-grown and Georgia-made goods, including one-of-a-kind handcrafted products created by locals. Take one (or more) of these artworks home with you to always carry fond memories of your visit. The center is family-friendly and accessible for everyone.
Cultural Things to Do in Warner Robins, Georgia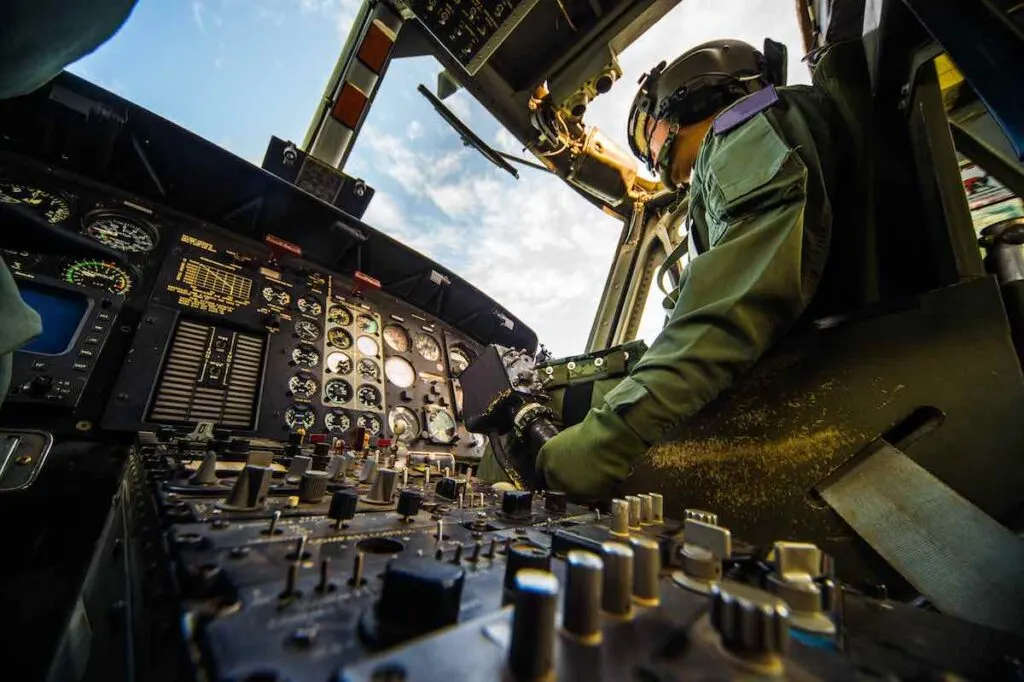 7. Depot Row
One of the top things to do in Warner Robins, Georgia, is to visit the historic Depot Row site and museum. Initially, this was a rail depot with segregated passenger waiting rooms. Now, it's a center where you can learn about the railroad by immersing yourself in the region's history, reaching as far back as World War I.
At the Elberta Train Depot, you can survey a small museum that details the history of the city, its rail lines, and ties to the Air Force. You can hop into a working model Southern Railroad X556 caboose and find an antique that catches your eye at Mildred's Country Store.
8. Museum of Aviation
No "Home of Planes, Trains, and Heroes" visit would be complete without engaging with the city's connection to the Robins Air Force Base. Here, you can find the Museum of Aviation and learn about 85 assorted military aircraft, including helicopters and missiles. There are also exhibits honoring members of Vietnam, Korea, World War II, and Georgia Halls of Fame.
Outside of Atlanta, this is the most popular tourist destination in Georgia, and it's the second-largest aerospace museum operated by the US Air Force. Visiting the Museum of Aviation is perfect for those passionate about the military or aerospace engineering.
9. Tubman Museum
Named after renowned liberator and Underground Railroad conductor Harriet Tubman, this museum features a collection of historical artifacts, modern sculptures, and artwork that exhibits the African-American styles and culture of the southeastern US.
Be awestruck by a massive mural detailing the journey of stolen Africans from their motherland, the brutal Middle Passage across the Atlantic, and their enslavement in the US. The Tubman Museum is one of the most enriching things to do in GA, for those who value remembering American history in its fullness and celebrating African-descent pioneers.
Outdoorsy Things to Do in Warner Robins, Georgia
10. Ocmulgee Mounds National Historical Park
Rediscover the oft-concealed history of the Indigenous Americans who resided in Georgia before the state was ever given its current name. The park is a testament to over 17,000 years of culture, with surviving remnants dating as far back as 1,000 years before the Indigenous groups were displaced from their ancestral home in the 1800s.
Ocmulgee Mounds National Historic Park features an array of grass-covered earthworks, including burial mounds, ceremonial mounds, defensive trenches, and a complex known as the Great Temple. A wooden staircase rises to the top of the temple, allowing visitors to enjoy panoramic views of the sacred site and the forests around it.
Absorbing the history of the Ocmulgee Mounds offers so much for those who enjoy learning about Indigenous communities and understanding the connection that early North Americans had to the natural resources of this land.
11. Wellston Park and Trail
One of the free things to do in Warner Robins, Georgia, is taking a stroll through one of the biggest parks in the area, Wellston Park and Trail. A mile-long walking trail follows Bay Gall Creek, although you can jog, run, or bike if you like. It will take you through a bit of neighborhood and a beautiful stretch of forest. The trail is flat, paved, and shaded to offer easy access for outdoor types of all ages and abilities.
There's even an off-leash area where animal companions can play. Kids can enjoy the basketball court, park, pool, and sand volleyball court. Lounge in the lush greenery on a cozy bench, or pull out a picnic for the whole family.
12. Georgia National Fairgrounds & Agricenter
The Georgia National Fairgrounds & Agricenter is a humongous Georgia event covering an impressive 1,100-acre space. The venue hosts horse shows, rodeos, concerts, and sporting events. The fairgrounds are a local establishment that also features trade shows and the annual Georgia National Fair.
Bring your family and friends to enjoy one of the quintessential things to do in Warner Robins, Georgia. Grab some delicious fair food, learn about agriculture and agribusiness in the state, and stay for various live entertainment and fun events.
Wrapping Up Awesome Things to Do in Warner Robins, Georgia
With your vacation to-do list now full of new adventures to embark on, you're ready to plan your trip to the heart of the Peach State.
To round out your itinerary, find out more about the best steakhouses in Georgia, or peruse the ideal bass fishing spots in the area.