Hailed as a city of gardens and waterways, Rockford, Illinois, sits along the Rock River just northwest of Chicago. It's a wonderfully vibrant locale touted for its realness and originality, making Rockford a great place to live or visit.
Between its many natural sites, historical attractions, and unique venues, there are countless things to do in Rockford, Illinois. Our list of must-see locations throughout the city will help you build your itinerary and make the most of your trip!
Things to Do in Rockford, Illinois Outdoors
1. Klehm Arboretum & Botanic Garden
The Klehm Arboretum & Botanic Garden has been a mainstay in Rockford since 1910. Often referred to as "Rockford's Living Museum," the site consists of 155-acres of botanical gardens and woodland — the largest of its kind in Winnebago County.
Stroll along the accessible paved paths, hike the wooded trails, walk your leashed dog, and bask in the beauty of nature. Even the kids will love the Nancy Olson Children's Garden, which offers exciting water features, a hedge maze, an Alphabet Garden, and even a bovine mascot named Co-Li-Flower!
2. Anderson Japanese Gardens
A tranquil twelve-acre landscape, Anderson Japanese Gardens is the perfect place to get in touch with nature. The site is recognized as one of the most famous Japanese gardens in North America and features a sixteenth-century-style Japanese Guest House.
Anderson Japanese Gardens also offers an authentic Japanese tea ceremony, fresco garden dining, outdoor wellness classes, mindful art installations, and children's activities. Be sure to check the website before your visit for any seasonal programs and events you won't want to miss.
3. Curran's Orchard
Curran's Orchard is one of the best seasonal things to do in Rockford, Illinois. It is known for its award-winning cider, caramel apples, and apple donuts; this family-run orchard is a must-see experience for families in the fall.
Curran's Orchard is a well-rounded destination offering an array of fun activities, including climbing bales, apple launchers, a farm animal corral, hay wagon rides, and a straw bale mini-maze. Plus, the orchard store sells a variety of salsas, jams, honey, salad dressings, and fresh apples — not to mention some incredible souvenirs!
4. Rock Cut State Park
If you want to enjoy a wide variety of outdoor activities, head to Rock Cut State Park. The 3,092-acre state park contains two lakes for fishing, ice skating, and ice fishing. You'll also love the numerous trails for hiking and horseback riding.
Rock Cut State Park is a year-round destination with plenty of seasonal activities to keep your family active no matter the season. This beautiful destination has everything from seasonal hunting programs to cross-country skiing.
The Best Restaurants in Rockford, Illinois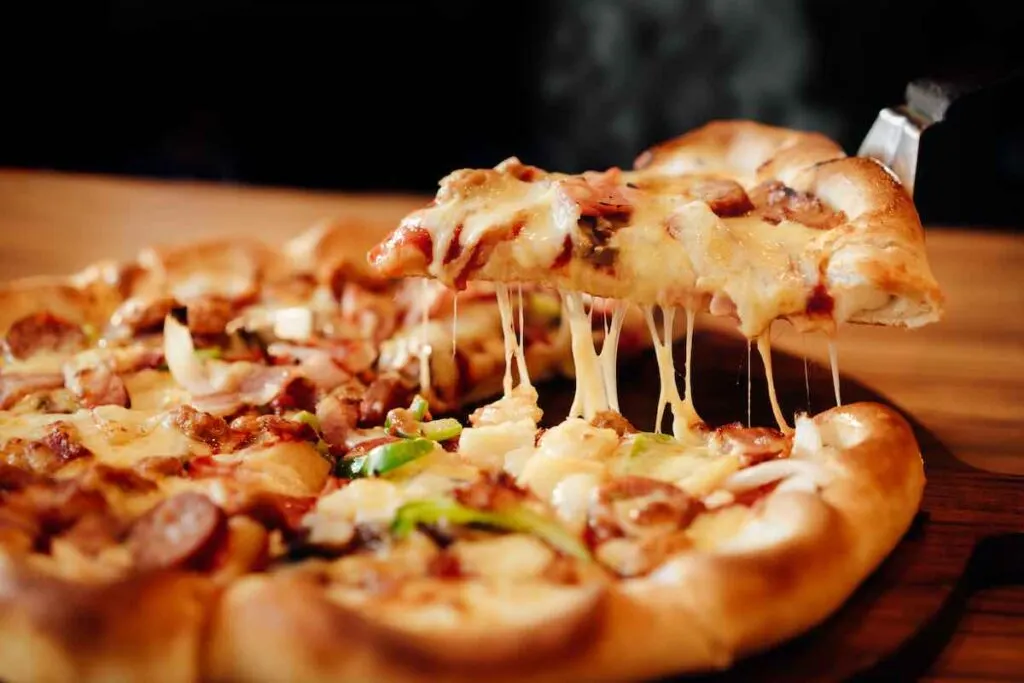 5. Stockholm Inn Swedish Restaurant
One of the best things to do in Rockford, Illinois, is to savor the unique dining experiences. And if it's hospitality you're looking for, the Stockholm Inn Swedish Restaurant delivers!
Since 1968, the Stockholm Inn has been serving up its famous Swedish pancakes, Belgian waffles, and cinnamon rolls to loyal patrons and visitors alike. If you can't make it in time for breakfast, enjoy an unbelievable dinner of Swedish meatballs, pot roast, cabbage rolls, or potato dumplings.
6. Thunder Bay Grille
Conveniently located off I-90 on East State Street, Thunder Bay Grille is a rustic lodge-style New American eatery offering wood-fired meats, small plates, cocktails, and craft beers.
The menu has an extensive selection of items, including gluten-sensitive and vegetarian options. Popular menu items include Thunder Bay Grille's famous seafood fondue, shrimp jambalaya, and smoked in-house bison meatloaf. And, if you're here after 4 pm on Friday or Saturday, you have a chance to order the Cajun roasted prime rib. Just be sure to come early, as it always sells out!
7. The Norwegian
The Norwegian is a delightful brunch pub and music venue in the heart of Rockford. With its wood ceilings and Nordic-chic décor, the space has a warm ambiance that makes you feel at home.
As you might expect from the restaurant's name, The Norwegian serves classic Scandinavian eats like Danish pancake balls, Norwegian sourdough waffles, smorgasbords, and Nordic-inspired sandwiches. Just be sure to make reservations if you plan on visiting.
8. Capri Restaurant & Pizza
This one is a bit of a hidden gem in Rockford! Capri Restaurant & Pizza has an unassuming exterior on East State Street, so tourists can easily miss it — but inside, you'll find a wonderfully old-school Italian interior. With its muraled walls, dim lighting, and padded booths, Capri Restaurant has been a great spot for date night or family dining since it opened its doors in 1963.
Choose from an array of authentic Italian menu items, including mostaccioli, chicken parmesan, pizza, and cannoli. The restaurant is so popular in Rockford that you can find Capri's frozen pizzas at area grocery stores, so pick one up for the trip home!
Things to Do in Rockford, Illinois for History Buffs
9. Midway Village Museum
If you're looking for historical things to do in Rockford, Illinois, head to the Midway Village Museum. The award-winning facility houses a wide range of historical artifacts, including antique household items.
One of the best aspects of the museum is that it's a living Victorian village. While touring the village, you'll discover an old millhouse, blacksmith shop, general store, water tower, fire station, kitchen garden, and more!
10. Burpee Museum of Natural History
Situated in downtown Rockford on the Rock River, the Burpee Museum of Natural History is a destination brimming with amazement and wonder. The museum's permanent exhibits take visitors through eons of fossilized history.
View the complete Tyrannosaurus Rex fossil in existence. Experience a six-foot Arthropleura reconstruction. Learn about Illinois' Ice Age history and the era's impact on the region. The knowledge you can gain here is practically endless.
11. Tinker Swiss Cottage Museum & Garden
If you love touring historic houses, be sure to stop by the Tinker Swiss Cottage Museum & Garden. Constructed between 1865 and 1870, the Swiss-style cottage overlooks Kent Creek and boasts 27 rooms; and it has been listed on the National Register of Historic Places since 1972.
The home features an angled roof, high ceilings, a walnut spiral staircase, and other European-inspired elements. In recent years, the museum has offered monthly paranormal tours. In fact, you may have seen it featured on the SyFy series Ghost Hunters!
Where to Go Shopping in Rockford, Illinois
12. CherryVale Mall
If shopping is on your list of things to do in Rockford, Illinois, look no further than CherryVale Mall. Conveniently situated at the intersection of I-39, I-90, and US 20, CherryVale Mall is the largest of its kind outside the Chicago suburbs.
The 233-acre mall boasts Barnes & Noble, Macy's, JCPenney, rue21, Maurices, Charlotte Russe, and many other favorite shopping destinations. You'll also find plenty of on-site dining options, so you can reenergize and gear up for even more shopping!
13. Rockford City Market
One of the best seasonal shopping experiences in town is the Rockford City Market. Every summer, local farmers and vendors come together to sell fruits and vegetables, meats, cheeses, eggs, flowers, baked goods, natural products, jewelry, and other wares you'd expect to find at a typical farmer's market.
What sets Rockford City Market apart, however, is the festival-like atmosphere! Local breweries, food trucks, children's activities, and live music performers are on-site every Friday in the summer. The site hosts events like Puppy Yoga, a Galantine's indoor winter market, TV trivia, and holiday pop-ups during the winter months.
14. Forest Plaza
Another great shopping destination in Rockford is Forest Plaza, an open-air outlet mall offering more than 30 retail stores, entertainment venues, and dining options. Stores include Marshall's, Kohl's, Toys R Us, Torrid, Pier 1 Imports, Michael's, GameStop, and Old Navy.
When you're ready to grab a bite to eat, Forest Plaza's most popular options are Buffalo Wild Wings and Outback Steakhouse.
Fun Things to Do in Rockford, Illinois with Kids
15. Discovery Center Museum
Are you looking for fun things to do in Rockford, Illinois, with the kids? Discovery Center Museum is a must! The hands-on science museum features 300 interactive exhibits designed for children. Each exhibit presents STEM (Science, Technology, Engineering, and Math) subjects in an exciting, inspiring format to cultivate a child's love of learning.
Subjects range from discovering careers and learning about real astronauts to playing with bubbles and creating art in a studio. It's an immersive experience your kids won't soon forget.
16. Volcano Falls Adventure Park
Touted as the place where the adventure never ends, Volcano Falls Adventure Park is one of the best family-friendly things to do in Rockford, Illinois. The park offers laser tag, miniature golf, go-karts, batting cages, and an arcade, ensuring there's something for every visitor to enjoy.
You can even partake in the Ice Cream Challenge at the on-site snack bar. Eat all eight scoops topped with sprinkles, by yourself, within ten minutes, and your picture will be added to the Wall of Fame!
17. Lockwood Park Trailside Equestrian Centre and Children's Farm
Do your kids love horses? Then stop by Lockwood Park! The 146-acre facility is situated on rolling hills, woods, and meadows, making it the perfect place for hiking, biking, or horseback riding.
Discover everything there is to know about farm life at the Children's Farm before riding the trails at the Equestrian Centre. You can even sign your kids up for riding lessons or summer camp to learn the basics.
Time to Visit Rockford!
Now that you know some of the best things to do in Rockford, Illinois, it's time to start planning your itinerary. Make a list of your must-see attractions, shopping destinations, and restaurants to make the most of your trip.
When you're finished exploring Rockford, consider planning a trip to Jefferson, Indiana. It's only a few hours' drive from Rockford and offers something for the whole family!