Established in 1869, the city of Santa Ana, California, became the County Seat of Orange County in 1889 when it split off from Los Angeles. And since then, Santa Ana has been a thriving city with a growing populace and a massive corner of the citrus market. It's also got some fantastic food and delightful tourist attractions.
On this list of things to do in Santa Ana, California, we will tell you all about the best Santa Ana restaurants, exciting museums, delightful shops, and incredible things to do with your kids in the area. Have fun!
The Best Restaurants in Santa Ana
1. Ritter's Steam Kettle Cooking
The first restaurant on this list of things to do in Santa Ana, California, provides a spectacularly unique experience you may not have heard of before. The steam cooking process in a kettle is unique enough on its own, but at Ritter's Steam Kettle Cooking, it's an even more memorable experience because they do all the steam kettle cooking on your table right in front of you. Steam kettles cook food quickly and evenly, and due to the surface area of the kettles themselves, they hardly ever overcook food.
The majority of Ritter's food is Cajun-Creole, with a local spin on a few dishes. Most menu items include meat like chicken, fish, shrimp, andouille sausage, and "trinity," a mix of "green peppers, onions, and celery" unique to Ritter's. Their most favorite menu items are fried okra, Cajun calamari, New England clam chowder, Jumbalia, cilantro chicken, shrimp pan roast, clam gumbo, and bread pudding for dessert.
2. Bird and Barrel
Restaurant number two on this list of things to do in Santa Ana, California, is the Bird and Barrel. Serving American cuisine since opening its doors in 2020, the Bird and Barrel specialize in serving menu items made from chicken and duck with an Asian flair. Led by Chef Bunsomit Sonny Nhoung, this Asian fusion restaurant has successfully introduced the neighborhood to some new flavors and is excited to continue doing so for a long time.
The delicious Asian chicken club is a crowd favorite, and the chicken pho soup, bone-in wings, Thai herbaceous salad, and shrimp eggrolls. If you're looking for some tasty drinks to enjoy with your meal, don't worry. The Bird and Barrel have you covered. With the various draft and canned beers available, beer-lovers will find what they're looking for here. Several bird-themed cocktails are also available, most notably the "rooster tail" and the "mother plucker." And last but not least, you can also order sake, whiskey shots, and several non-alcoholic beverages, including hot tea, Thai tea, and an assortment of lemonades.
3. El Mercado Modern Cuisine
Last but not least, the best restaurant on our list of things to do in Santa Ana, California. El Mercado specializes in melding traditional Mexican cuisine with that special something that makes southern comfort food comforting. And what's not to love about live music every Friday and Saturday night?
The simple yet elegant shrimp tacos are to die for, and the chicken quesadilla in a blue corn tortilla looks as delightful and exciting as it tastes. The pan-seared barramundi with cactus tomato salsa is delicious, and you should try the pork belly tacos while visiting Santa Ana. Are you watching what you eat? No worries. El Mercado has a scrumptious Peruvian-style salted cauliflower entre, and vegetarian enchiladas are also an option.
Interesting Natural and Historical Sites in Santa Ana
4. Old Orange County Courthouse
Southern California's oldest court building is the first interesting historical site on our list of things to do in Santa Ana, California. The Old Orange County Courthouse was built in 1901 in the Romanesque Revival style. It oversaw many historical cases during its courtly days, including those having to do with everything from oil drilling royalties to murder. The 30,000-square-foot building hasn't been used for court proceedings since its retirement in 1969, and it was converted into a museum.
This courthouse may look familiar to you as it has been in several movies. From the silent film days when it made an appearance in The Flying Torpedo, all the way up to the last decade or so when parts of Catch Me if You Can (starring Tom Hanks) and Legally Blond (starring Reese Witherspoon) were filmed here.
5. Bowers Museum
The mission of the Bowers Museum is to "…enrich lives through the world's finest arts and cultures." And the museum does exactly that through its many exhibits and programs. A memorial museum to Charles W. Bowers, it has become six times the size it was in the beginning in 1936. The museum's permanent collection includes more than 90,000 individual works of art and historical artifacts.
One of the current exhibitions is called "Gemstone Carvings: The Masterworks of Harold Van Pelt" and contains over 35 years' worth of crystal carvings crafted by Van Pelt. Another is "Miao: Masters of Silver" featuring more than 250 pieces of detailed silver work. Some silverworks are so elaborate that they weigh over 20 pounds!
One more exhibition you should see if you stop by the Bowers Museum is the"
Sacred Realms: Temple Murals by Shashi Dhoj Tulachan" exhibition. It includes several oversized paintings painted by a 69-year-old Buddhist monk from a secluded town near Tibet. It's no wonder that these many unique and beautiful art displays landed this museum a spot on this list of things to do in Santa Ana, California.
The Best Places to Shop' Til You Drop in Santa Ana
6. Vintage Galeria
Until you drop a spot on our list of things to do in Santa Ana, California, the first shop is a fun vintage shop. Santa Ana's Vintage Galeria is a popular independent vintage clothing and novelty store for men, women, and children. This shop carries both well-known vintage clothing brands and locally hand-crafted items. The VIntage Galeria caters to all body types and makes a point of carrying a variety of sizes so that everyone can find the perfect vintage clothes for them, no matter their body type.
7. The World Market
Carrying an assortment of eclectic furniture items, The World Market's South Coast Location has something for every style and budget. Everything from lamps to rugs, pillows, baskets, tables, bookshelves, tight fixtures, bed sets, and more can be found here. Even if you aren't looking for new big pieces and just want some new accessories like blankets or picture frames, you're sure to find something you'll love here.
8. M.Lovewell
This one is quite possibly the most fun and exciting shopping opportunity on our list of things to do in Santa Ana, California – if you're one of those types of people. Where are my planner fanatics? Stationary gurus? Welcome to a store entirely devoted to such paper goods as notebooks, planners, stationery, and heaps of washi tape.
M.Lovewell's goal is to help everyone share love and kindness through handwritten notes and to help women, and everyone set themselves up for success with planners and calendars. They love when their customers gush about how fantastic they feel when they cross everything off their to-do lists. This shop also hosts workshops for making your own paper goods and calligraphy and the like. Check out their schedule and see what classes they'll have when you're in town!
9. Things Remembered
There's no better place in the US to get personalized gifts custom-made than Things Remembered. With more than 50 years of experience in perfecting their custom engraving and embroidering process and paying careful attention to the latest artistic technologies, who else would you want to trust with your gifts for special loved ones? They've even got products for pets. You can see all their fantastic personalizing options by visiting their Santa Ana location.
Exciting Things for Kids to Do in Santa Ana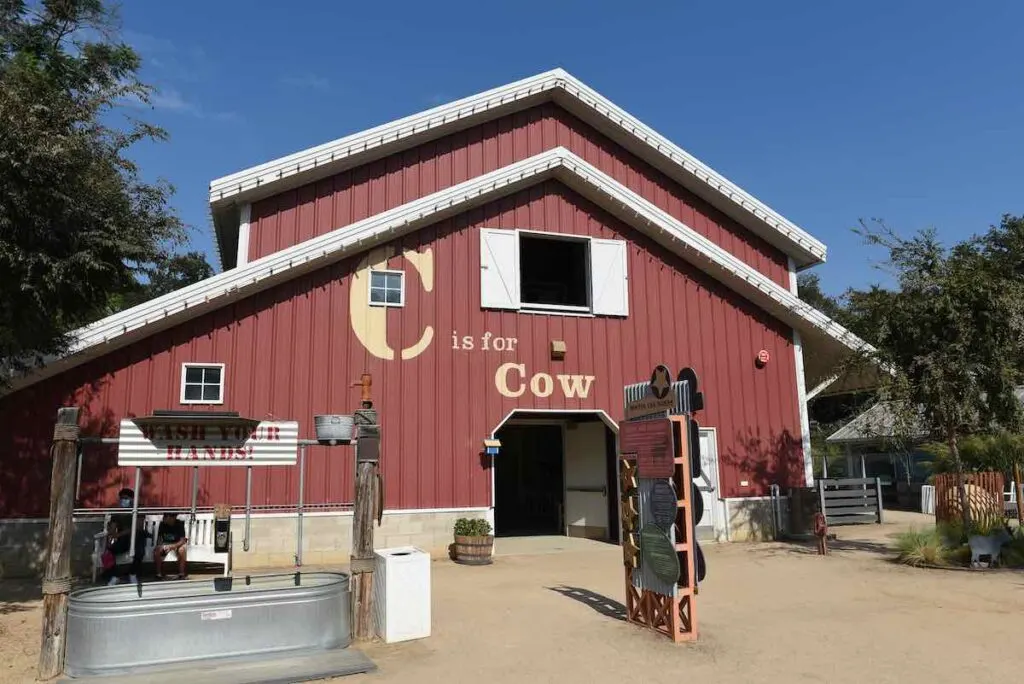 10. Santa Ana Zoo
A list of things to do in Santa Ana, California, would not be complete without a zoo. At the Santa Ana Zoo, there is no shortage of interesting things to see and do for adults and children alike. Kids can ride the Conservation Carousel, which features endangered animals, and learn about which animals need help making it in the wild. The Zoofarie Express, a train that runs through the area, is great for resting your feet for six and a half minutes while enjoying a tour of part of the zoo and a nearby farm.
And of course, there are the zoo animals! The Santa Ana Zoo is most famous for its Amazon's Edge exhibit, which is set up with multiple water features and a central island. Animals that can be seen here include howler monkeys, black-necked swans, mallards, and crested screamer birds. There's the Conservation Education Theater for brave children (and adults) who want to touch some of the animals for themselves. Various animals are brought to the stage, made of about 7800 recycled milk containers, and guests may pet many after the program. Visit the zoo's website for its many more attractions!
11. Discovery Cube Orange County
Discovery Cube Orange County is the original location, though there is also a Discovery Cube in Los Angeles. Founded over 35 years ago, Discovery Cube Orange County offers many hands-on experiences to kids for education and delight in learning. They also have a heavy focus on our responsibility to take care of the environment while we can.
There are more exhibits here than can fit in this article, but here are the most exciting ones that served to earn Discovery Cube Orange County a spot on this list of things to do in Santa Ana, California. The Organics Waste Lab teaches kids about organic waste and how it affects the environment. The Physics Lab teaches kids about gravity, velocity, centrifugal force, and more. The Dino Quest explores fossils and possibilities of extinct animals from another time. And last but not least, the Planetary Research Station teaches kids about telescopes, planets, galaxies, and stars.
Wrapping Up Things to Do in Santa Ana
So which things to do in Santa Ana, California, will you start with? The zoo, the shopping centers, or one of the museums? Whatever you do, check out some of the amazing restaurants and enjoy some Santa Ana cuisine while you're visiting!
However you decide to spend your time in Santa Ana, we hope that this list of things to do in Santa Ana, California, has helped you put some of the best spots on your itinerary. If you're looking for more fun things to do with kids than we have on this list, check out this list of 7 Best Aquariums in California.