Serving as Alaska's largest city, Anchorage is a nature lover's dream. With endless wildlife, astonishing mountain landscapes, and a bustling downtown – it is impossible to run out of things to do in Anchorage.
Whether you dream of climbing glaciers, getting up close and personal with wildlife, hiking to your heart's content, or appreciating history – Anchorage has it all!
If you're planning a trip to this stunning city or are just a local looking for ideas, keep reading to learn all about things to do in Anchorage.
---
1. Tour the City by Trolley
The Anchorage Trolley Deluxe City Tour gives guests a once-in-a-lifetime opportunity to see Anchorage from a local perspective. The tour spans 20 miles and lasts an average of 90 to 120 minutes.
Throughout the tour, local guides narrate your surroundings and give you the inside scoop on everything you need to know about Anchorage. Even better, guests get the chance to hop off the trolley and walk around some noteworthy sites.
With each trolley tour ticket, a free coupon book is included. The coupons serve around 40 local businesses and are an awesome added bonus.
This is certainly one of the most immersive things to do in Anchorage!
---
2. Visit the Alaska Wildlife Conservation Center
Check out the Alaska Wildlife Conservation Center for a chance to get up close and personal with some majestic wildlife. The park spans over 200 acres and follows a 1.5-mile loop.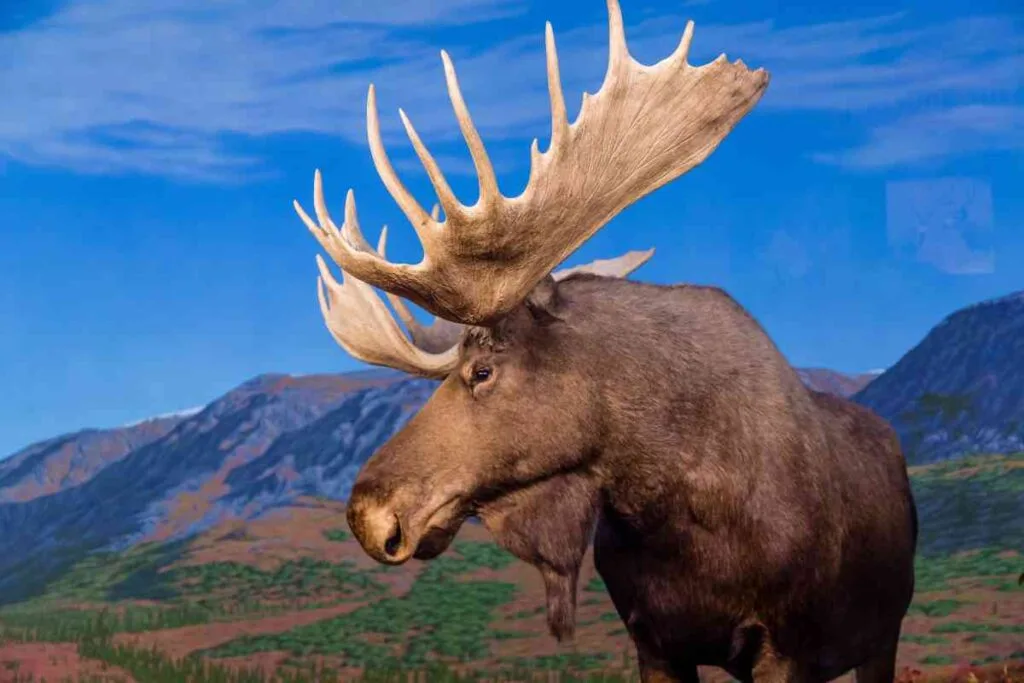 The loop may be walked, biked, or driven. During snow-covered winter months, guests can even glide through the park on their skis!
The plethora of wildlife includes moose, caribou, elk, wood bison, porcupines, and much more! If you love animals, you should definitely add the Alaska Wildlife Conservation Center to your list of things to do in Anchorage.
---
3. Hike the Famous Matanuska Glacier
For memories that last a lifetime, the Matanuska Glacier Hike Day Tour is certainly one of the most adventurous things to do in Anchorage.
The trip lasts a total of eight hours, with a two-hour drive to the glacier and 2.5 to 3 hours spent on the glacier face. While on the glacier, guests will hike about two miles and stop frequently to listen to their knowledgeable guide.
Micro-spikes will be provided to fit your shoes and help ensure maximum safety when crossing the slippery terrain. Water and snacks are included and guests may purchase lunch after the hike.
---
4. Explore Eklutna Lake
Eklutna Trips and Rentals is a great way to relax on the water. Bike and kayak rentals are offered in two, four, or eight-hour increments.
The Paddle & Pedal trip is a unique five to six-hour adventure that involves kayaking one way and biking the other.
Guided trips are available, including an overnight camping trip for guests who want to extend the fun into a second day. Exploring Eklutna Lake is certainly one of the most relaxing things to do in Anchorage!
---
5. Take a Helicopter Tour
Anchorage Helicopter Tours will take your sightseeing experience to new heights – literally! With lots of different adventures to choose from, Anchorage Helicopter Tours are a thrill-seeker's dream.
Package availability varies depending on the season. Warmer weather activities include heli-hiking, glacier paddleboarding, pack rafting, and more! In the colder season, winter snowshoeing is a crowd favorite.
---
6. Grab a Brew at Anchorage Brewing Company
For a laid-back, inviting atmosphere that offers delicious brews and bites, check out Anchorage Brewing Company.
With a delightful rotating beer selection, you are sure to find something here to please your tastebuds. Each bottle is decorated with a design as unique as the taste of the beer it encases, making this one of the best things to do in Anchorage!
---
7. Go Camping at Bird Creek Campground
Bird Creek Campground offers 24 first-come, first-served campsites that give guests the chance to relax in the tranquil wilderness.
With plenty of space to bike, hike, and fish, there are endless ways to enjoy all the outdoors have to offer. Bird Creek Campground is certainly one of the most peaceful things to do in Anchorage!
---
8. Hike Winner Creek Trail
Winner Creek Trail is a beautiful hike that offers stunning views of the Winner Creek Gorge.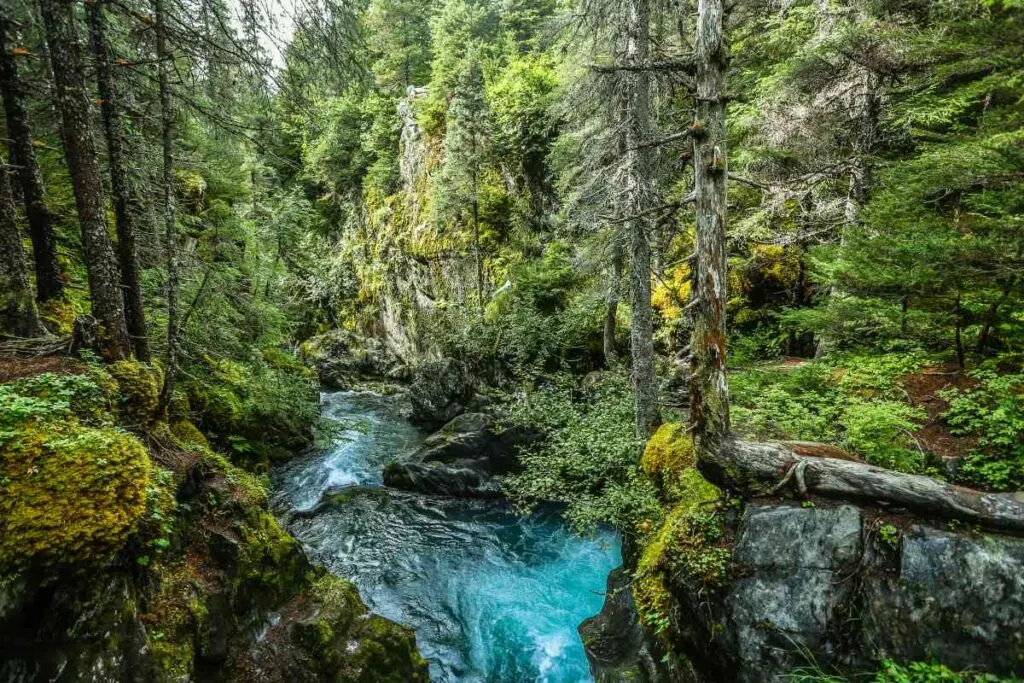 The Lower Winner Creek Trail is an easy three-mile hike. For a bigger challenge, the Upper Winner Creek Trail stretches nine miles across a more intense (yet rewarding!) terrain.
The trail is also suitable for biking, placing this activity high on the list of exciting things to do in Anchorage!
---
9. Discover the Anchorage Museum
The Anchorage Museum is jam-packed with history, culture, art, science, and so much more.
The museum's planetarium is a unique feature for guests who have a tenacious curiosity about our solar system.
In addition to permanent exhibitions, there are various temporary exhibitions on rotation that display a wealth of history and culture you definitely won't want to miss!
---
10. Enjoy the Alaska Zoo
While the Alaska Wildlife Conservation Center focuses on Alaskan-specific wildlife, the Alaska Zoo allows you to see some classic zoo favorites. Guests can visit seals, tigers, polar bears, alpacas, eagles, and even flying squirrels!
Although great for all ages, this activity is especially suitable for things to do in Anchorage with children.
---
11. Travel the Tony Knowles Coastal Trail
The Tony Knowles Coastal Trail is a breathtaking 11-mile journey that takes you along the coast, through forests, and gives you the chance to spot wildlife. If you're lucky, you might just see a moose on your journey!
This trail is deemed to be the most popular one in Anchorage, and the journey is an easy one – especially on a bike.
Don't have a bike? No worries! Pablo's Bicycle Rentals has got you covered. With such a beautiful ride ahead, you'll definitely want to add this trail to your list of things to do in Anchorage.
---
12. Admire the Alaska Botanical Garden
The Alaska Botanical Garden is one of the more tranquil things to do in Anchorage, yet still an awe-inspiring way to spend time outdoors.
The property is lush with over 1,100 varieties of plants that span a beautiful 110 acres. There are ten different gardens to stroll through, each offering guests a stunning and memorable journey through Alaskan flora.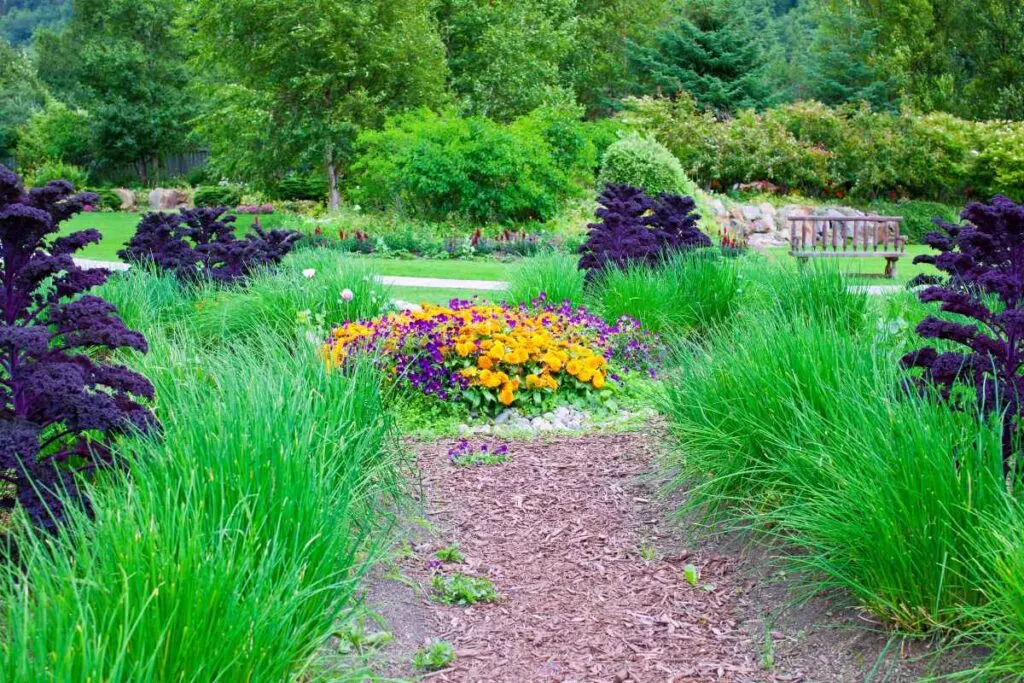 The Anchorage heritage garden is a unique feature that takes visitors back to a garden commonly seen in early 1900s Anchorage. The immersive experience brings history to life in exceptional ways that deserve to be appreciated.
In addition to thriving plants, the Alaska Botanical Garden teems with captivating art installations from local and national artists.
---
13. Go on a Glacier Cruise
Kenai Fjords Tours is an unforgettable experience you definitely want to put on your list of things to do in Anchorage. A variety of tours run from March to September and last between four to eight and a half hours. No need to worry about getting hungry – all tours include at least one meal!
The most popular cruise is the Kenai Fjords National Park Tour With Dinner On Fox Island. Guests will glide through the breathtaking waters of Kenai Fjords National Park, enjoying glacier and wildlife views. Afterward, a delicious dinner will be enjoyed on the picturesque Fox Island.
All ages are welcome on these lovely cruises, making it one of many awesome things to do in Anchorage with kids!
---
14. Ride the Alaska Railroad
If you find yourself with ample time in Anchorage, traveling with the Alaska Railroad will bring your experience to a whole new level. Various day trips can be purchased out of Anchorage, with package deal tickets including round-trip fare and adventure activities!
The Real Alaska Tour takes you by train through beautiful mountainous landscapes before dropping you off in the small town of Seward. From there, you'll receive a tour of a famed sled dog kennel, receive a dog sled ride, go on a guided hike, and much more.
The Seward Canopy Tour package includes a round-trip train ticket and a three-hour guided ziplining adventure through the Northern Pacific Rainforest.
With so many different packages to choose from, there's no doubt you'll want to include the Alaska Railroad on your list of things to do in Anchorage!
---
15. Experience Culinary Bliss
The Anchorage Food Tour With Sourdough Dan takes guests on a three-hour midday trip of pure gastronomical magic. Your Alaskan guide will take you through downtown Anchorage to sample all the finest food and drinks that Anchorage has to offer.
For early risers, the Anchorage Breakfast Food Tour offers the same lovely features as the midday tour – morning style!
If you're looking to share stories, meet new people, and appreciate all the Alaskan food scene has to offer – add these food tours to your list of things to do in Anchorage.
---
Discovering Things to Do in Anchorage
Anchorage, Alaska is truly a treat for each and every person who passes through. Whether you're traveling with friends, family, or even a valiant solo traveler – there are so many things to do in Anchorage.
Alaska is an incredibly unique state with plenty to offer. For all things Alaska, check out our expertly crafted guides!