Alabama offers a variety of fantastic pools for locals and visitors to enjoy. From luxurious resorts and hotels to thrilling water parks, the state boasts an impressive collection of aquatic escapes. So, whether you are seeking a family-friendly environment, a place for relaxation, or a scenic backdrop, Alabama has a pool that caters to everyone's needs.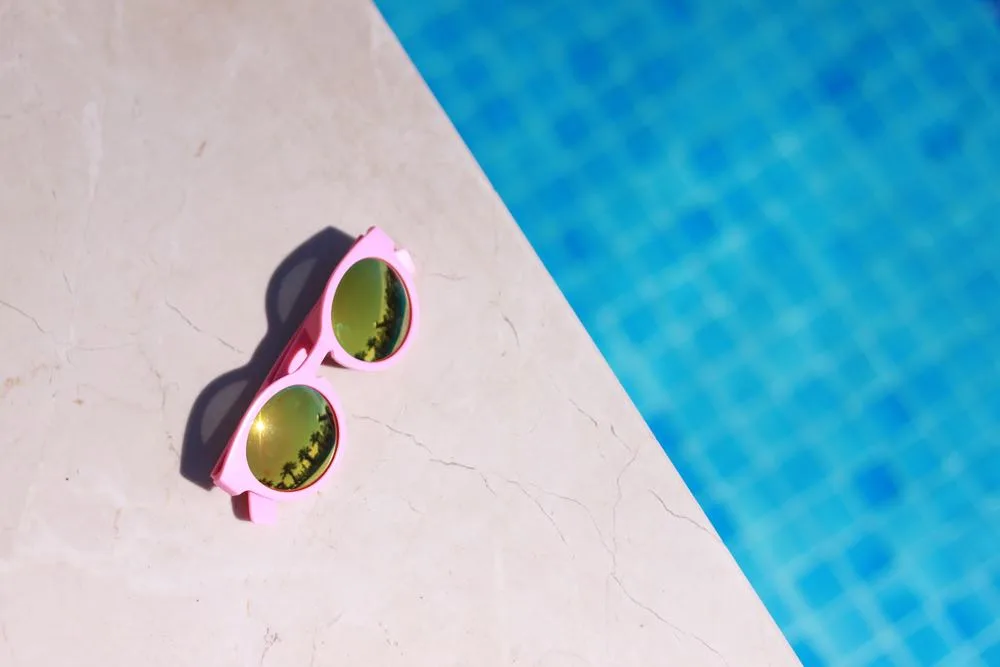 One of the notable aspects of Alabama's best pools is the variety of amenities and facilities provided to guests. State-of-the-art fitness centers, golf courses, and top-notch dining options accompany many of these pools, ensuring a complete experience beyond just swimming. In addition, the state's natural beauty enhances the appeal of these aquatic havens, providing an ideal setting for a memorable getaway.
Key Takeaways
Alabama's diverse pool scene caters to families, relaxation seekers, and nature enthusiasts alike.
Top pool facilities offer a range of amenities, including dining options, golf courses, and fitness centers.
Natural scenery enhances the experience at many Alabama pool locations, creating a stunning backdrop.
Top Pools in Alabama
Renaissance Birmingham Ross Bridge Golf Resort & Spa
The Renaissance Birmingham Ross Bridge Golf Resort & Spa is a luxurious resort with a stunning pool area, making it an ideal retreat in Alabama. The resort features both indoor and outdoor pools, providing visitors with the perfect options to cool off and relax. Surrounded by picturesque golf courses, this resort in Birmingham is the perfect destination for both relaxation and outdoor activities such as golfing and tennis.
Perdido Beach Resort
Located in Orange Beach, Alabama, Perdido Beach Resort boasts a large outdoor swimming pool that is connected to the beach by a pier. This family-friendly resort offers visitors direct access to the beautiful Gulf of Mexico, creating an unforgettable experience for all ages. Palm trees surround the pool area, providing plenty of shade and a tropical atmosphere for guests to enjoy.
Phoenix West II
Phoenix West II, situated in Orange Beach, features impressive pool facilities, including both outdoor and indoor options. Guests can choose between a large outdoor pool to soak up the sun or an indoor heated pool for year-round enjoyment. This resort also offers direct beach access, providing additional ways for visitors to cool off and enjoy the warm Gulf waters during their stay.
Caribe the Resort
Caribe the Resort, also located in Orange Beach, offers multiple swimming pool options, making it an ideal option for families. The resort features multiple outdoor pools with slides and a lazy river, as well as an indoor pool for those preferring a more relaxing atmosphere. With close proximity to the beach and a variety of other amenities, Caribe the Resort is a top choice for both relaxation and entertainment.
Grand Hotel Marriott Resort, Golf Club & Spa
Nestled near Fairhope and Mobile Bay, the Grand Hotel Marriott Resort, Golf Club & Spa offers luxury accommodations and world-class amenities. Among the highlights of this resort is the stunning outdoor swimming pool, which provides plenty of space for guests to cool off and unwind. The resort is also part of the Autograph Collection, ensuring high-quality service and accommodations. With access to a golf course, tennis courts, and a beach club, this resort offers a well-rounded experience for all visitors.
Water Parks and Splash Pads
Waterville USA
Located in Gulf Shores, Waterville USA offers a variety of waterslides, a wave pool, and a lazy river for endless summer fun. The park features a beautiful setting with waterfalls to enhance the experience. In addition to water attractions, there's also a putting green to challenge the whole family. Free parking and WiFi are available to make your visit stress-free.
The Wharf
The Wharf is a popular destination in Orange Beach, offering not only shopping and dining options but also a splash pad for kids to cool off during the hot summer months. With its convenient location near popular attractions like Robinson Island and Phoenix on the Bay, The Wharf is an excellent addition to your Alabama swim and splash bucket list.
Spring Valley Beach
Nestled in Blountsville, Spring Valley Beach has something for everyone, from water slides to heated pools. With over 20 acres of family fun, it is considered one of the best water parks in Alabama. Picnic areas are available for those looking to relax and enjoy the day, and for a more exciting experience, the park offers adrenaline-pumping tube slides and exhilarating waterslides.
Waterslides at Phoenix West II
Phoenix West II, located in Orange Beach, is a resort known for its luxurious amenities, including an expansive lazy river, heated pool, and hot tubs. Additionally, guests can enjoy access to the resort's exciting waterslides. Decatur and Dauphin Island are also nearby for those looking to explore more of what Alabama has to offer.
From thrilling water parks to relaxing splash pads, Alabama boasts a variety of options for cooling off and having fun during the summer months. With both free and paid attractions, there is something for every budget and preference. So, get ready to dive in and make a splash this summer in Alabama!
Best Pools with Natural Sceneries
Weiss Lake at Chesnut Bay Resort
Nestled along the shores of beautiful Weiss Lake, Chesnut Bay Resort offers guests a truly unique and serene experience. The resort's pool is close to the stunning lake, providing a breathtaking backdrop for a relaxing swim. Weiss Lake is known for its calm waters and surrounding picturesque landscapes, making it a perfect location for a peaceful getaway. Guests can also enjoy activities on the lake such as fishing and boating, and then cool off in the inviting pool afterwards.
Lodge at Gulf State Park
The Lodge at Gulf State Park, located within the expansive Gulf State Park, offers an exceptional pool experience with a touch of southern charm. Guests can enjoy a dip in the pool while taking in scenic views of the surrounding park, which is known for its beautiful beaches, freshwater duck pond, and miles of walking trails. The pool area includes convenient beach access and close proximity to restrooms and dining options, adding to the ease and enjoyment of your stay. If you prefer more privacy, consider staying in one of the cozy cabins also available at the park.
Fort Morgan Beach
For a swimming experience that combines pool and beach relaxation, Fort Morgan Beach on Dauphin Island is a fantastic choice. This historic site features a pool alongside pristine sandy beaches, offering guests the opportunity to alternate between the refreshing pool waters and the warm Gulf waves. Fort Morgan Beach is known for its clear water and unspoiled beauty, creating a tranquil atmosphere that is hard to beat. For those who prefer more natural surroundings, the nearby Dauphin Island Audubon Bird Sanctuary hosts a hidden natural pool complete with a captivating waterfall. Here, guests can delight in the unique scenery while enjoying a refreshing swim.
Amenities and Facilities
Live Music at Perdido Beach Resort
Perdido Beach Resort, located in Gulf Shores, offers a variety of amenities for its guests, including live music events. The resort is known for hosting concerts and performances by local artists, providing entertainment to both guests and visitors. This adds a lively ambiance to the resort, perfect for those seeking a fun-filled vacation.
Golfing at Grand Hotel Marriott Resort
The Grand Hotel Marriott Resort, Golf Club & Spa is situated in Point Clear, near Fairhope and Mobile Bay. This resort boasts a picturesque golf course with a rich history and southern charm. Golf enthusiasts will enjoy the challenge posed by the well-maintained greens and fairways. The resort also offers a private beach for guests to relax and unwind after a game of golf. In addition, the on-site spa offers a variety of treatments for guests seeking relaxation during their stay.
Tennis Courts at Caribe the Resort
Caribe the Resort is another fantastic option for travelers visiting Alabama's Gulf Coast. Located near Gulf State Park and Robinson Island, it offers a wide range of facilities, including heated pools and a large outdoor swimming pool surrounded by palm trees. One of the standout features of the resort is its tennis courts. Guests who enjoy playing tennis will have access to state-of-the-art courts with excellent amenities for a great playing experience. The resort is also kid-friendly, with nearby attractions like Waterville USA and the Wharf making it an ideal destination for family vacations.
Caribe the Resort, like other pool hotels along Alabama's Gulf Coast, provides guests with top-notch facilities and amenities. With a focus on offering relaxing and entertaining experiences, these resorts are an excellent choice for travelers looking to enjoy their stay in the area.