Michigan is a fantastic destination for families looking for a memorable vacation filled with fun activities and stunning natural beauty. The state is home to an array of family-friendly resorts that cater to all ages and interests. From exciting indoor water parks to tranquil lake-side properties, there is something for everyone in this Great Lakes State.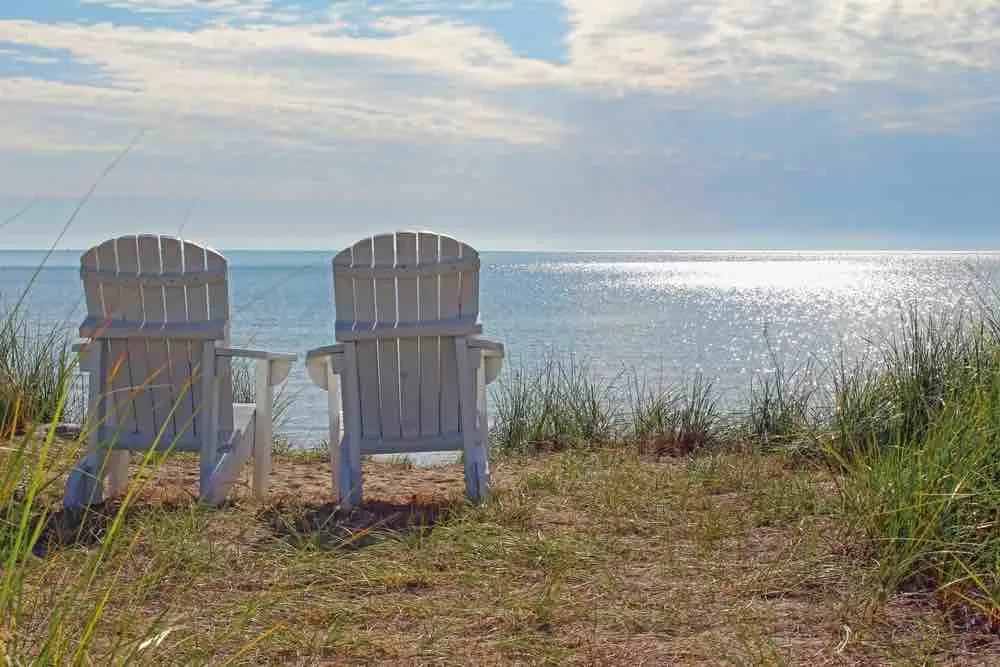 Families who choose to vacation in Michigan can expect to experience a range of accommodations and amenities to suit their needs. Resorts offer a variety of activities, including water sports, golfing, and spa services, ensuring an enjoyable experience for the entire family. Additionally, the picturesque landscapes and vibrant cities within Michigan provide countless opportunities for exploration and adventure.
Key Takeaways
Michigan offers various family-friendly resorts for enjoyable vacations.
Activities and amenities at these resorts cater to diverse interests and age groups.
Exploring the natural beauty and attractions within Michigan complements resort experiences.
Top Michigan Family Resorts
Grand Traverse Resort and Spa
Grand Traverse Resort and Spa is a family-friendly resort located in Traverse City, Michigan. The resort offers a variety of accommodations, from hotel rooms to condominiums, which cater to different family sizes and budgets. Guests can enjoy spa treatments, play golf on their championship golf courses, and indulge in various dining options available on site.
Mackinac Island's Grand Hotel
Situated on Mackinac Island, the Grand Hotel is a historic and iconic family resort in Michigan. With its stunning views of the Straits of Mackinac and a reputation for excellent service, the hotel provides comfortable accommodations and a range of activities for the whole family. Guests can enjoy beach access, exclusive wine events, and numerous reviews attesting to its top-notch service.
The Homestead
Located near Sleeping Bear Dunes National Lakeshore, The Homestead is a family resort that offers beautiful accommodations with easy access to outdoor activities such as hiking, kayaking, and fishing. The resort is well-known for its location near the picturesque shores of Lake Michigan, offering stunning views paired with enjoyable outdoor adventures.
Boyne Mountain Resort
Boyne Mountain Resort is a popular family destination in Michigan, especially during the winter months. The resort offers skiing, snowboarding, and an expansive indoor water park. Other year-round activities include golf, horseback riding, and mountain biking, making it an attractive option for families seeking outdoor adventures.
Crystal Mountain
Crystal Mountain is renowned for its family-friendly offerings, including skiing, zip-lining, and an alpine slide. The resort's location and accessibility make it an ideal choice for families seeking a mix of adventure and relaxation. The resort also provides various accommodation options to suit a range of budgets.
Treetops Resort
Treetops Resort is a family-friendly destination offering an exciting array of outdoor activities such as zip-lining, mountain biking, a climbing wall, and an adventure course. The resort caters to adventurers of all ages and skill levels, and it has various accommodation options to suit different family sizes and budgets.
Drummond Island Resort
Located on Drummond Island, this secluded family resort offers various outdoor activities, including paddleboarding, fishing, and hiking. For families who prefer indoor activities, the resort features an indoor water playground, ensuring fun for everyone when visiting this Michigan destination.
Inn at Bay Harbor
Situated along the shores of Lake Michigan and Little Traverse Bay, the Inn at Bay Harbor is a family-friendly resort that delivers on comfort and luxury. Boasting stunning views of the Great Lakes, the resort offers various amenities, including golf courses, spa treatments, and dining options that cater to all ages.
Mission Point Resort
Mission Point Resort, located on Mackinac Island, offers an ideal setting for family vacations. The resort ensures the safety and security of its guests while providing several family-friendly amenities, such as bicycle rentals, children's activities, and various dining options.
Bavarian Inn Lodge
Located in the charming town of Frankenmuth, Bavarian Inn Lodge offers a unique and memorable family experience. This German-themed resort features comfortable accommodations and a range of amenities, including an indoor water park and free breakfast, ensuring great value for money.
Hotel Iroquois
Hotel Iroquois is situated on the shores of Little Traverse Bay in the Petoskey area. This family-friendly resort offers a mix of comfort, luxury, and outdoor activities, making it an ideal choice for families visiting Michigan. The resort's stunning location, combined with its top-notch service and amenities, makes it a perfect choice for a memorable family vacation.
Destinations and Activities
Michigan offers a variety of family vacation destinations, perfect for enjoying the outdoors, exploring unique attractions, and experiencing the beauty of the Midwest. Here are some top destinations and activities to consider for your next family getaway in Michigan.
Traverse City and Wine Country
Traverse City, located along Lake Michigan, is a popular vacation destination for families. Known for its beautiful beaches, outdoor activities, and vibrant downtown, it offers a wide range of options for visitors. One of the most well-known attractions is the Wine Country, where you can explore several family-friendly wineries and enjoy tastings together.
Outdoor Activities: Kayaking, boating, and hiking trails are abundant in the area, with beautiful views of the lake and its surroundings.
Downtown Traverse City: Restaurants, shops, and a walkable waterfront make this a must-see part of your visit.
Sleeping Bear Dunes National Lakeshore
The Sleeping Bear Dunes National Lakeshore is a stunning destination along Lake Michigan, featuring massive sand dunes, miles of beaches, and lush forests. Perfect for a day trip or a longer stay, this area provides excellent outdoor activities and scenic views.
Hiking Trails: Numerous trails offer varying levels of difficulty, allowing the whole family to enjoy the natural beauty of the area.
Dune Climb: Challenge yourself and your family to climb the impressive sand dunes and be rewarded with panoramic views of the lakeshore.
Petoskey and Little Traverse Bay
Nestled along the shores of Lake Michigan, Petoskey and Little Traverse Bay are quintessential Midwest destinations for families. With a charming downtown, beautiful parks, and plenty of waterfront activities, these towns are perfect for a relaxing and adventurous vacation.
Waterfront Parks: Explore the parks and beaches that line the bay, offering stunning views and ample opportunities for water activities such as boating and kayaking.
Shopping and Dining: Discover the unique shops and eateries in the historic downtown areas of both Petoskey and Little Traverse Bay.
Glen Arbor and Sleeping Bear Dunes
Just a short drive from the Sleeping Bear Dunes National Lakeshore, Glen Arbor is a small town with big charm and an excellent base for exploring the area. With close proximity to the dunes, Lake Michigan, and numerous hiking trails, it is an ideal choice for families seeking adventure.
Outdoor Activities: Glen Arbor offers easy access to the surrounding hiking trails, beaches, and water sports opportunities.
Local Flavor: Enjoy the small-town charm, local art galleries, and delicious food options in this picturesque town.
Amenities and Services
Family Accommodations
Michigan family resorts offer a variety of accommodations to suit the needs of families of all sizes. Many resorts feature spacious rooms, cottages, or suites with multiple bedrooms, living areas, and kitchenettes, allowing families to feel at home while on vacation. Amenities such as Wi-Fi, laundry facilities, and accessibility features ensure a comfortable stay for all family members.
Kid-Friendly Activities
From indoor water parks to outdoor adventures, Michigan family resorts provide a wide range of kid-friendly activities. Notable resorts like Great Wolf Lodge in Traverse City feature massive indoor water parks with water slides, tube rides, and pools for hours of family fun. Other resorts offer exciting activities such as skiing, horseback riding, kayaking, hiking trails, and golf courses for families to explore together. Additionally, some resorts have game rooms, playgrounds, and organized children's programs to keep the little ones entertained.
Dining Options
A variety of dining options await guests at Michigan family resorts. Many resorts have multiple restaurants on-site, offering everything from casual eateries to upscale dining experiences. Menus cater to various tastes and dietary preferences, including options for children and those with specific dietary needs. Some resorts even offer craft beer selections or all-inclusive meal packages, ensuring a diverse and enjoyable dining experience for the whole family.
Safety and Security
The safety and security of guests is a top priority at Michigan family resorts. Many resorts have implemented additional measures such as stringent sanitation protocols and strict adherence to CDC guidelines. Resorts may offer contactless check-in and check-out, spaced seating in dining areas, and regular cleaning of common spaces to ensure a safe environment for families.
Planning Your Trip
When planning a family vacation to Michigan, it is important to select a resort that caters to the needs of all ages. Here are some factors to take into consideration.
Room Rates and Availability
To ensure the best family vacation experience in Michigan, be sure to check room rates and availability for your desired travel dates. Different resorts offer various accommodations and pricing options, so it is essential to research and compare prices before making a final decision.
Bavarian Inn Lodge: Providing a unique, child-friendly atmosphere, this resort offers various room sizes and rates to accommodate families of all sizes.
Boyne Mountain Resort: Known for its ski slopes and mountain activities, this resort also offers a range of lodging options at different price points.
Grand Traverse Resort and Spa: This upscale resort provides various room options, from hotel rooms to condos, suitable for families seeking a luxurious vacation experience.
Great Wolf Lodge: With an indoor water park and kid-friendly amenities, this resort offers a family getaway experience with flexible room rates.
Accessibility and Location
When choosing a family resort in Michigan, considering accessibility and location is critical to ensure everyone has a fantastic vacation experience. Some top family resort destinations in Michigan include:
Grand Rapids: A vibrant city offering a multitude of family-friendly activities, shopping, and dining options.
Small Towns: Charming towns like Holland and Saugatuck provide a more laid-back atmosphere with unique shops, art galleries, and family attractions.
Les Cheneaux Islands: Accessible by boat or air, these 36 small islands in Lake Huron offer a unique vacation experience for families seeking a more secluded destination.
Before making a final decision, review each resort's location and the nearby attractions to ensure you find the perfect family-friendly Michigan vacation destination.
Neighboring States and Regions
Wisconsin Dells
Wisconsin Dells, also known as "The Waterpark Capital of the World," is a popular family destination in the Midwest. This area boasts numerous waterpark resorts, making it a perfect choice for families looking to make a splash. Known for its picturesque landscape, there are also various attractions like theme parks, mini-golf courses, and zipline adventures, ensuring there is something for everyone in the family.
Indiana Family Resorts
Indiana offers a range of family-friendly resorts throughout the state. Many of these cater to both indoor and outdoor activities, such as waterparks, golf courses, and recreation centers. Some notable resorts in Indiana include French Lick Resort, Swiss Valley Ski and Snowboard Area, and Indiana Beach Boardwalk Resort. These resorts are perfect for families in search of relaxation and adventure.
Great Lakes Region
The Great Lakes region, consisting of Michigan and its surrounding states – Wisconsin, Illinois, and Indiana – is dotted with numerous family vacation spots. This area is rich in outdoor activities like fishing, boating, and hiking, providing families with the opportunity to connect with nature. Must-see destinations in the Great Lakes region include Pictured Rocks National Lakeshore (Michigan), Apostle Islands National Lakeshore (Wisconsin), and Indiana Dunes National Park (Indiana).
Illinois Family Resorts
Illinois is home to several family-friendly resorts, complemented with amenities that cater to all ages. Some of these resorts feature on-site water parks, amusement facilities, and splendid accommodations. Grizzly Jack's Grand Bear Resort and KeyLime Cove Indoor Waterpark Resort are some prominent choices for families seeking a fun-filled getaway.
Small Towns in Michigan
Apart from the city excitement, Michigan's small towns offer a serene and unique family vacation experience. New Buffalo is one such town by the picturesque Lake Michigan, known for its stunning beaches, quaint boutiques, and vibrant dining scene. Other noteworthy small towns include Saugatuck, Holland, and Petoskey, each offering breathtaking views, cultural experiences, and friendly atmospheres.
Grand Rapids
Grand Rapids, Michigan's second-largest city, is popular among families for its abundance of opportunities for exploration and entertainment. From the renowned Frederik Meijer Gardens & Sculpture Park to the captivating Grand Rapids Public Museum, this city has a perfect blend of leisure and education. The JW Marriott Grand Rapids and Aloft Detroit at The David Whitney are popular accommodation choices, providing easy access to the city's highlights.
Midwest Family Vacation Destinations
Michigan is an excellent destination for a Midwest family vacation, as it offers a variety of family-friendly resorts surrounded by the beauty of the Great Lakes region. Whether you're looking for a tranquil getaway near the lake or an action-packed adventure in Detroit, there's something for every family in Michigan.
One of the top family resorts in Michigan is Great Wolf Lodge in Traverse City. Known for its massive indoor water park, this resort provides endless entertainment for all age groups. Besides the water park, families can also enjoy cozy lodging and various fun attractions during their stay.
New Buffalo is another charming destination in the state, offering proximity to the splendid shores of Lake Michigan. Families can opt for comfortable condos that provide a home-away-from-home experience. With plenty of nearby activities such as beach outings, hiking trails, and shopping, New Buffalo is perfect for a laid-back family vacation.
Crystal Mountain is another family-friendly resort worth considering. It not only features ski slopes and outdoor activities, but also provides kid-friendly amenities and facilities. Similarly, Otsego Club & Resort in Gaylord, Grand Traverse Resort and Spa, and Inn at Bay Harbor are great choices for families seeking relaxation and entertainment.
For those who want to explore the bustling city of Detroit, there are plenty of family-friendly attractions and accommodations available. Home to world-class museums, parks, and cultural centers, Detroit offers an enriching and educational experience for people of all ages.