Finding the right hairdresser can be more complex than visiting the nearest one. Your hairdresser should be skilled and in tune with your particular tastes and needs. It helps if your personalities mesh well together, too!
Michigan residents may struggle as much as anyone else with choosing their hairdressers. We can help you narrow things down to the best hair salons in Michigan, depending on where you live!
Benefits of Having Great Hair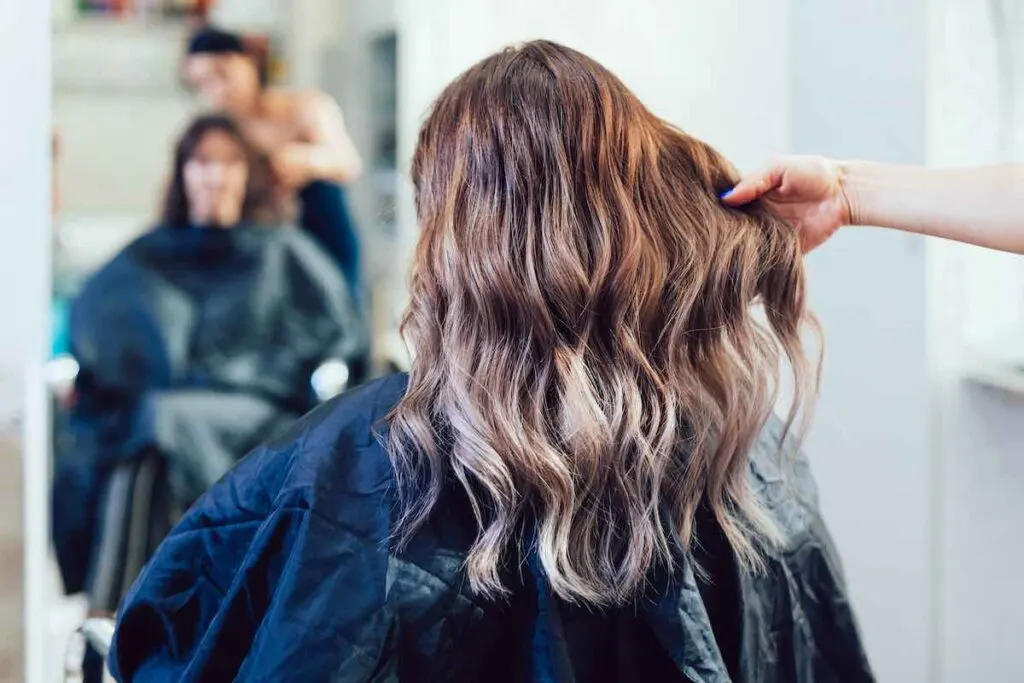 Why is great hair important in the first place? The most obvious reason is that grooming and dressing your hair is an effective way to express your personality and help you feel both confident and attractive. However, there are practical benefits as well.
For example, hair insulates your head in cold temperatures, helping your body maintain heat. Hair follicles also assist your body in producing and distributing sebum on your scalp, which keeps your skin from drying out.
The condition of your hair is a good gauge of your overall health; frizz, breakage, and hair loss can all indicate underlying medical problems. With regular appointments and professional input from the most reputable Michigan hair salons, you may be able to know when to see a doctor!
Northern Michigan
1. Salon Verve
Traverse City, Michigan
What sets Salon Verve apart from other Michigan hair salons is that they provide not only award-winning cuts and dye jobs but texture treatments, including shampooing and perms–all with natural, organic, and biodegradable products. If you buy any of their shampoos or conditioners, they'll refill the bottles at a discount to cut down on environmental waste.
2. Escape Salon & Boutique
Traverse City, Michigan
With a reputation for excellent hairdressing and cutting services at reasonable prices, the Escape Salon & Boutique lives up to its name by making it easy to afford to feel free from the world's cares. Their stylists, nail technicians, and makeup artists are particularly adept at preparing people for special occasions, including weddings.
3. Studio 22
Leland, Michigan
If you're looking for one of the best hair salons in Michigan for natural styling, Studio 22 refers to its hair and skin products as "food for the skin," featuring a variety of locally sourced organic ingredients, including CBD oil. Book a whole day to relax with a haircut, color, and treatment followed by nail care, an aromatherapy treatment, and a deep tissue or zen shiatsu massage.
Central/Mid-Michigan
4. Studio 57
Clio, Michigan
Getting a fantastic haircut and coloring job is already significant enough; getting your nails and makeup done at the same place is even better. Throw in massages and waxing, and you're sure to feel pampered! Those services are all offered at Studio 57, a Michigan hair salon that has won renown for its quality and large, knowledgeable team.
5. Rock Your Locks
Saginaw, Michigan
Teamwork is the secret to the stylists' success at Rock Your Locks. In addition to cutting and coloring your hair the way you envision, they work together to examine your hair and figure out what it needs to be healthy and gorgeous. Then, their combined insights and observations help you learn to care for it at home. This formula has earned them awards designating them as one of the best hair salons in Michigan!
6. Le Posh Salon and Spa
Midland, Michigan
"Posh" is another word for "fashionable," "elegant," or even "luxurious." That kind of treatment distinguishes Le Posh Salon and Spa as one of the best hair salons in Michigan. In fact, some of their regular customers drive a couple of hours to receive their service. Their team can skillfully cut and style all hair types, but you can also relax and get a facial, massage, manicure, and pedicure.
Western Michigan
7. Nature's Envy
Grand Haven, Michigan
Since the Grand Haven Tribune dubbed Nature's Envy the top hair salon in their city, you'll know your hair is in good hands, whether you want shampooing, blow drying, cut-and-color, or other services. They even provide botanical hair therapy! Treat yourself to massage, facial, and spray ta while you're there, along with some eyebrow work and body hair removal.
8. Styles by Stiles
Constantine, Michigan
The stylists at Styles by Stiles works to make quality accessible to everyone. They offer every hairstyling service you could want–cuts, colors, etc.–at budget-friendly rates. On top of that, customers can use punch cards that earn them half-off pricing at their tenth appointment. No matter what you pay, the friendly team seeks to exceed expectations and earn their place among the best hair salons in Michigan!
9. Bella Hair Salon
Wyoming, Michigan
The fact that people will drive tens of miles to visit the Bella Hair Salon is proof enough that it's one of the best hair salons in Michigan. The team provides personalized attention to each customer and offers full-service treatments from shampoos and blow-drying to cuts and colors. They're even known for styling hair for wedding parties!
Southeastern Michigan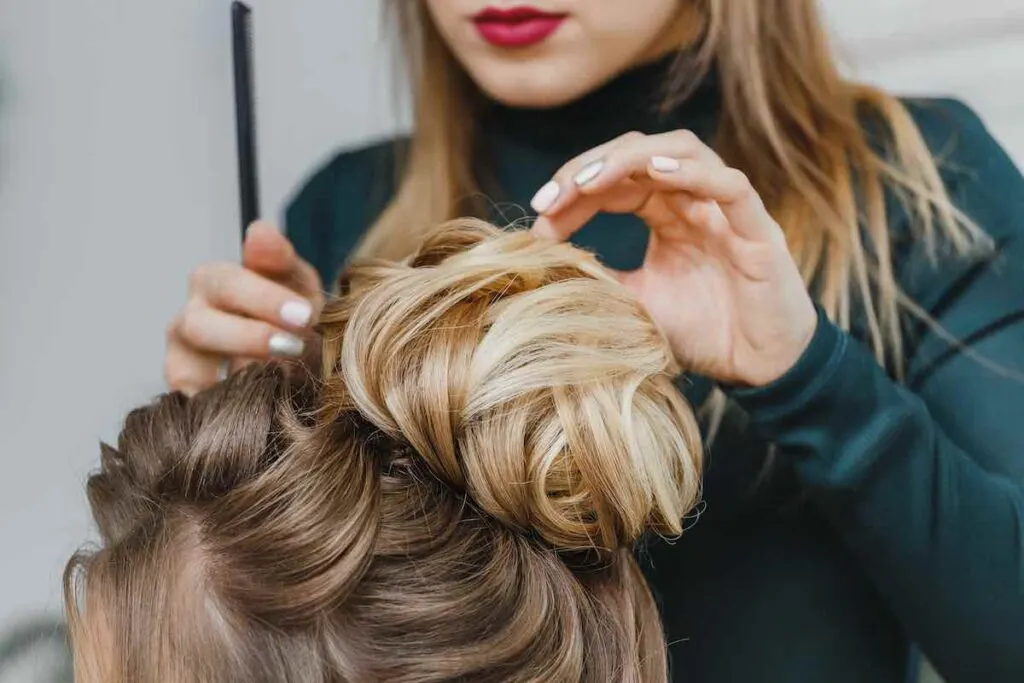 10. FiveOneSeven Salon
Jackson, Michigan
Recognized by AmericanTowns Media as one of the top ten Michigan hair salons, the FiveOneSeven Salon never fails to impress. You can indulge in cuts, colors, texture treatments, waxes, facials, massages, nail work, and makeup applications. The salon also encourages donations to community causes.
11. SalonXL
Ann Arbor, Michigan
Having been voted one of the best hair salons in Michigan and the U.S. by such prestigious companies as Elle, Salon XL promises to wow you with every visit. You can schedule full-service hair cutting, coloring, styling, waxing, tinting, and makeup application for your face and airbrush tanning for your body.
12. Alex Emilio Salon
Royal Oak, Michigan
Like SalonXL, the Alex Emilio Salon was noted by Elle as one of the best hair salons in Michigan and the U.S. This is because the stylists are expected to continue learning and mastering new developments, tools, and techniques in hairdressing. Schedule a full-service hair appointment and some time at the beauty bar to have your eyebrows shaped or tinted and your face waxed.
Upper Peninsula
13. A Cut Above the Rest
Marie, Michigan
Consistently inspiring rave reviews from its customers, A Cut Above the Rest has truly earned its name. From trims to cuts to colors to texture treatments like perms and shampooing, they have every tool and skill necessary to make your hair perfect. Ask them about their waxing, eyebrow treatments, and massages if you'd like.
14. The U.P. Hair Company
Marquette, Michigan
Due to its popularity and location in the upper peninsula, this salon calls itself the U.P. Hair Company. Though they do wonders with haircuts, they're especially known for unique and eye-catching dye jobs. Also, appropriately enough for a city in a county where 22% of the population is Finnish American, the salon is known for promoting Heikki Lunta celebrations to honor the Finnish god of snow.
15. PÜR Salon
Marquette, Michigan
The stylists at PÜR Salon pride themselves on mastering various techniques to make anyone's hair a marvel to behold. Cuts, texturing, layering, coloring–they do it all with a determination to make you feel confident and amazing. They also love staying in touch with their customers on social media and making them smile outside the salon!
Time to Feel Fabulous in Michigan!
No matter where you live, any of the best hair salons in Michigan would be worth a trip. In fact, we would love to see the results of your visits!
However, there's plenty more where those came from. Michigan is home to numerous businesses and attractions to suit every taste, situation, and purpose. Explore our Michigan page for more things to do and see!