New England is home to hundreds towns and cities rich with history and diversity. Among them is Springfield, Massachusetts, which has grown from a small colony in 1636 to a busy city of more than 150,000 people.
However, it's not just a great place to live; there are also numerous tourist destinations that would guarantee a memorable visit. With that in mind, we'll tell you the best things to do in Springfield, Massachusetts!
Fun Things for Kids to Do in Springfield, MA
Naturally filled with energy and curiosity, children are drawn to activities that stimulate their minds and let them move freely. If you're bringing any little ones on your trip, you'll need to know the most engaging and kid-friendly things to do in Springfield, Massachusetts. We have a few ideas!
1. Springfield Museums
For Springfield, an isolated museum here and there isn't adequate. No, they decided to wrap five museums in one! With a single set of tickets for the Springfield Museums, you can take your kids to see a planetarium, art galleries, history exhibits, and collections of ancient armor and weaponry, all within a short distance of each other.
There's even a museum and sculpture garden dedicated solely to Dr. Seuss and his works. After all, the city was his birthplace! With so much to see and do, they'll have no trouble being entertained while learning new things.
2. The Zoo in Forest Park & Education Center
What kid doesn't love animals? At the Zoo in Forest Park & Education Center, they can see plenty of them! Birds, reptiles, amphibians, foxes, jungle cats, primates, and barn animals–this zoo will let your family observe all these animals and more. You can even schedule a tour or party if you contact them in advance.
3. The Big E
Lots of cities have fairs during the summer or fall. At the Big E, the fair keeps going all year round, making it one of the most dependable things to do in Springfield, Massachusetts. Depending on your kids' ages and interests, consider taking them there to enjoy live bands, comedians, parades, food competitions, horse shows, and a world-class circus! There's also a wonderful bakery and farmers market to keep your bellies full.
4. Six Flags
As a highly successful theme park franchise, Six Flags boasts 27 locations throughout the U.S., Canada, and Mexico. One of them is in Springfield, Massachusetts! Take an entire day or two to explore the park with your kids, going on exciting rides, watching entertaining shows, and making precious memories.
Intriguing Natural and Historical Sites in Springfield, MA
People often feel the urge to connect with their past and environment. There are a number of things to do in Springfield, Massachusetts that will let you feel closer to nature and the country. In fact, we'll offer suggestions to help.
5. Forest Park
If you visit the Forest Park zoo, you will already see Forest Park itself. However, there's more to it than the zoo. The park contains magnificent gardens, ponds, playgrounds, and hiking trails, as well as tennis, volleyball, and basketball courts and a baseball field. It's even the home of America's first swimming pool, built in 1899.
You could easily pass a whole day having picnics, taking walks, photographing wildlife, or playing sports with your loved ones. Finish the day by admiring the monument to John F. Kennedy, which features a flame that never goes out.
6. Titanic Museum
Ever since its fateful maiden voyage, the Titanic has been a subject of fascination for many history and/or ship enthusiasts. If that describes you, the Titanic Museum is a must-see. You can check out passengers' personal letters and items, as well as pieces of the ship itself. The exhibitions are as interesting as they are haunting.
7. Watershops Pond
Don't let the name fool you; the Watershops Pond is actually a lake stretching across seven miles. Besides basking in the gorgeous scenery and exploring the beaches, you can take a boat or canoe onto the water and go fishing. It's also great for swimming or kayaking.
8. Pan African Historical Museum
Roughly 2% of the population in the city comes from African ancestry. The Pan African Historical Museum shares their heritage and history by displaying stunning artwork and artifacts from several African countries, along with scholarly commentaries. When it comes to celebrating diversity, visiting the museum is one of the most supportive things to do in Springfield, Massachusetts.
The Best Places to Shop 'Til You Drop in Springfield, MA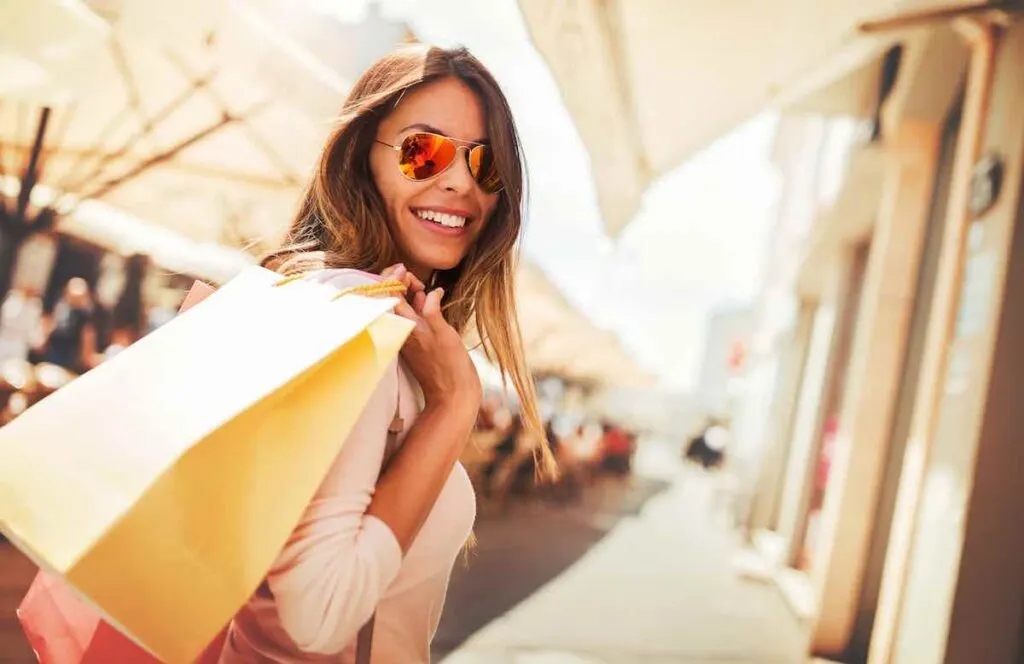 There's nothing like a souvenir to symbolize the joy of your memories from traveling. Considering the one-of-a-kind stores throughout Springfield, Massachusetts, you have plenty of options for bringing home wonderful reminders for your time in the city. We'll point you in the right directions!
9. Eastfield Mall
Anything that you could possibly need will be at the Eastfield Mall. It has widely loved clothing store chains, like Old Navy and Aeropostale, in addition to stores geared toward children, including The Markies Vintage shop. You'll also find shoes, jewelry, antiques, bedding etc. When you're hungry, eat at one of their restaurants. After walking around all day, treat yourself to a Chinese massage or mani-pedi.
10. Indian Orchard Mills
With a focus on advancing art in New England, the Indian Orchard Mills is known for the lovely galleries through its 300,000-square-foot complex. Although you can buy artwork there, they also offer art classes, a great thing to do in Springfield, Massachusetts if you need an outlet. Who knows? Learning a few artistic techniques could be the best souvenir you take home!
11. Blended Vintage Marketplace
Vintage is a popular theme for clothes, decor, accessories, tools, and other products. If you're a fan, the Blended Vintage Marketplace is a must-see tourist destination. With diverse items available from 26 talented artisans, you'll quickly and happily get lost in all the beautiful possibilities, and whatever you bring home will be one-of-a-kind.
12. Sonnet & Sparrow
Who doesn't love a good bargain? That's the specialty at Sonnet & Sparrow. It's well-loved throughout Springfield, Massachusetts for its warm, welcoming atmosphere and tasteful thrift options that emphasize elegance and grace. The treasures you find there may surprise and delight you!
The Most Scrumptious Restaurants in Springfield, MA
When traveling and exploring a new place, great food will complement the fun you're having. The people of Springfield, Massachusetts understand this, so you'll have no trouble finding excellent restaurants to rest and rejuvenate yourself. We're happy to make some recommendations!
13. Theodore's
Barbecue and blues is a classic combination, making a meal at Theodore's one of the most popular things to do in Springfield, Massachusetts. For over 30 years, they've proudly served high-quality barbecue cuisine while regaling their guests with live shows featuring musicians of national, regional, and local acclaim. Perfect for a night out!
14. Red Rose Pizzeria
When you first walk into the Red Rose Pizzeria, you might be stunned by the sophisticated environment–brick walls, big windows, and grand chandeliers. However, the luxurious pizza and Italian food will soon help you feel welcome, comfortable, and satisfied. The large tables encourage friends and families to eat together, so your kids are bound to love it, too.
15. The Federal
Considering the city's history, perhaps it's not surprising that one of its most beloved restaurants is called The Federal. With Greek-inspired architecture and high-quality American cuisine with French and Italian undertones, the restaurant is a charming statement to the country's innovation and reputation as a "melting pot."
16. 350 Grill
Cooking a great steak is an art, and the chefs at the 350 Grill Steakhouse have mastered it. In addition to the luscious meat and plate presentations that almost look like paintings, they schedule live music on the weekends. Sometimes, they even host events to celebrate holidays or support the community!
Miscellaneous Places of Interest in Springfield, MA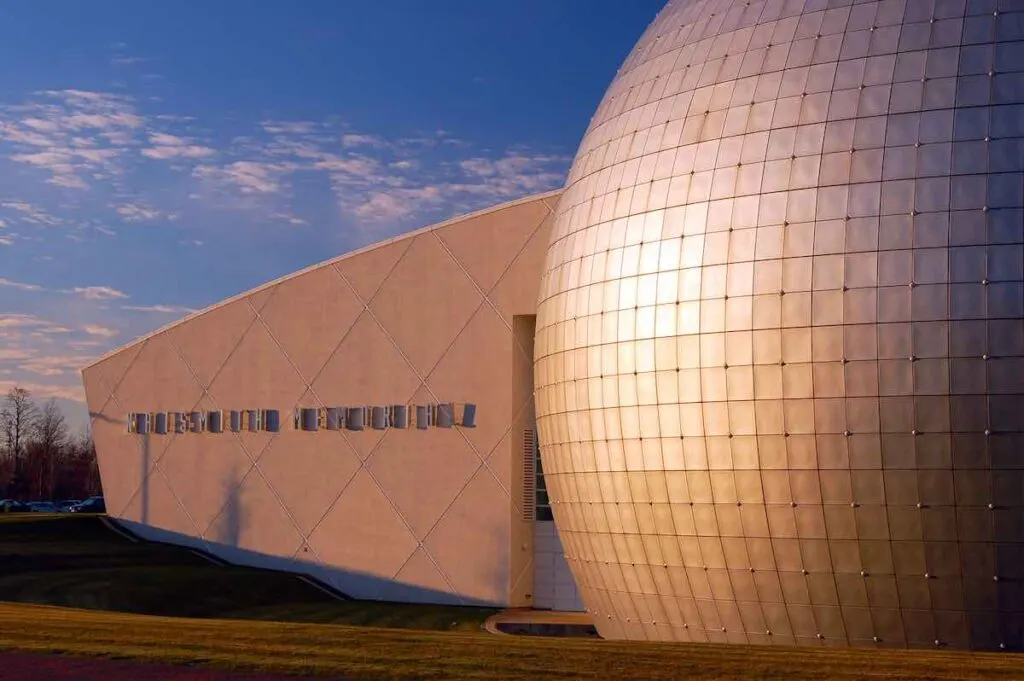 Maybe you're interested in other things to do in Springfield, Massachusetts that aren't covered by these other categories. That's perfectly understandable, and the city can deliver! If you're looking for inspiration, we've got some for you.
17. Springfield Symphony Orchestra
In 1944, the Springfield Symphony Orchestra performed a concert that proved so well-received that Office of War Information to record it to inspire soldiers fighting across the sea. Since then, the orchestra has performed regularly and created opportunities for new generations to carry on its musical traditions. Let yourself indulge the beauty of live performances!
18. Paramount Theater
When the Paramount Theater opened in 1926, it was aimed at allowing people to experience the growing phenomenon of film. As time passed, it has also served as a performance venue and dance club, but it's still primarily used as a movie theater. In fact, as of 1979, the building is on the National Register of Historic Places. Catching a movie there will help you feel part of history!
19. Naismith Memorial Basketball Hall of Fame
For sports fans, one of the most important things to do in Springfield, Massachusetts is to visit the Naismith Memorial Basketball Hall of Fame. Established in 1959, the memorial contains decades worth of records, imagery, and celebrations of influential basketball stars. Even the most hardcore basketball enthusiasts is sure to learn something new somewhere in the 40,000-square-foot building!
Have Fun!
Though the city isn't a household name in the same way as Boston and other nearby places, there are clearly plenty of things to do in Springfield, Massachusetts that make it worth your while. One visit will convince you that the city is a hidden gem of New England. However, it's still just one of many gems in the U.S., so don't forget to learn about other places to visit as well!