Being the most populated city in the state of Alabama, there's no shortage of things to do in Huntsville.
Located in Madison County, there is so much history and culture to soak up. You can also enjoy all the nightlife or plenty of family activities with your loved ones.
If you're looking for things to do in Huntsville, check out this list!
---
Outdoor Adventures
1. Singing River Trail
One of the most unique and culturally important attractions in Huntsville, The Singing River Trail is a still-in-process educational resource that runs across northern Alabama.
Currently featuring over 200 miles of trails and growing, the Singing River Trail focuses on Native American history, economic development in the area, community, wellness, and connection.
2. Altitude Adventures
Among the many activities in Huntsville, you just can't miss is Altitude Adventures.
With over 20 years of experience with hot air balloons, the staff here know how to make sure you have a great time 500 to 2,000 feet in the air. You'll get to enjoy a view you will never forget!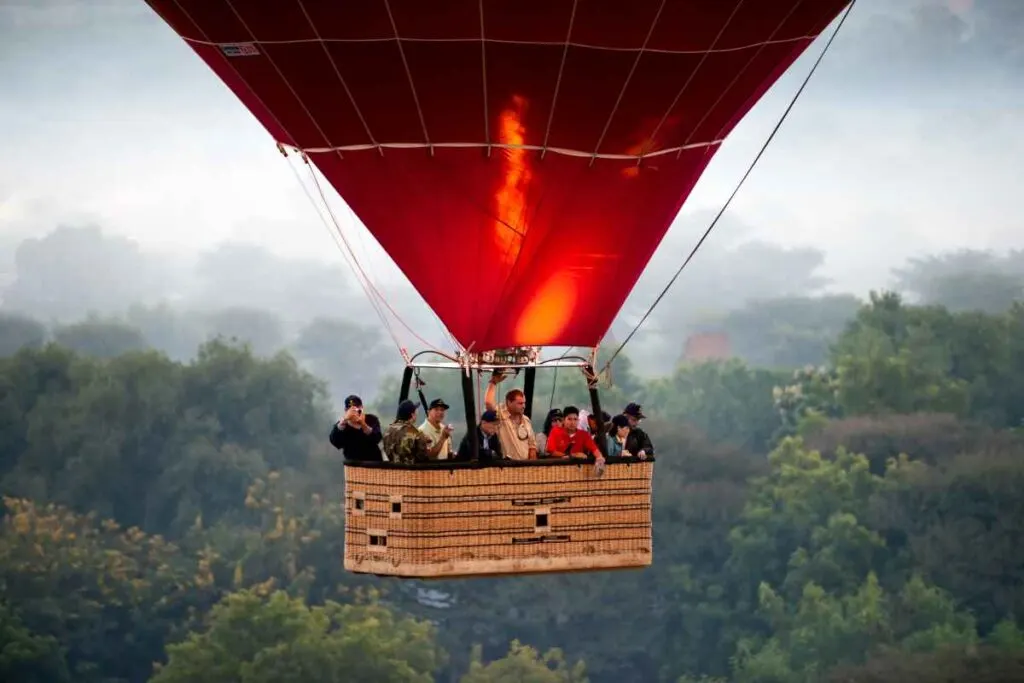 Charter a private hot air balloon ride or reserve a balloon tethered to the ground for a special event or party. You can even help the crew set up to learn how hot air balloons work.
Due to the nature of hot air ballooning and weather conditions, each flight is completely unique with different start and end points.
3. Finding Huntsville Scavenger Hunt
If you're looking for things to do in Huntsville on your own schedule, the Finding Huntsville Scavenger Hunt is a perfect choice.
This self-guided tour of downtown history and architecture will show you all the must-see historical hotspots in town.
Stop by Harrison Brothers Hardware or the Downtown Visitors Center to grab a free guide booklet and start your journey!
You can also schedule guided tours through the Historic Huntsville Foundation if you'd like to have an expert show you around and answer questions.
4. Vision Zipline Tour
Maybe you're looking for extra adventurous things to do in Huntsville; if that's you, don't miss out on the Vision Zipline Tour.
Speed through over a mile of zip lining on ten different zip lines, the longest of which is 1,100 feet long! Soar through the woods and over a scenic valley as you go.
This activity is for anyone 8 years and older, and older kids will need to have an adult zip line with them.
---
Farmer's Markets and Farms
5. Farmers Markets
One of the best activities in Huntsville that will help you appreciate everything the area has to offer is stopping by a farmer's market.
There are ten located right in Huntsville alone, with others in the surrounding area. Check out what local farmers and artisans have to offer at any of the farmer's markets below.
6. Scott's Orchard
Another fun outdoor activity in Huntsville is Scott's Orchard.
Head over to this century-old family-owned farm for farm tours, fresh cider, and slushies. If you're there between September and December, you'll have 100 acres of apple orchard you can pick your own apples from with a choice of 18 different varieties. They also grow peaches you can pick in-season.
---
Museums and Culture
7. Digital Huntsville History Tour
One of the main attractions in Huntsville is its many historical tours, and the Digital Huntsville History Tour is one not to be missed!
All you need is your phone, as this is a self-guided tour with 40 stops. Maps and directions are available right from your device as well as audio to talk you through your sightseeing.
Check it out before you come so you can squeeze as many stops in as possible in a way that works for you and all the other things you want to see and do.
8. Huntsville Museum of Art
The Huntsville Museum of Art is a great rainy-day activity in Huntsville for all art lovers.
Located in Big Spring International Park, this nationally accredited museum boasts seven galleries. The artwork on display is a culmination of traveling exhibitions from national and regional artists as well as the world's largest collection of Buccellati silver animals.
They have lots of amazing exhibitions throughout the year, so there's always something new and interesting to see.
9. Huntsville Revisited Museum
Take in all the history Huntsville has to offer at the Huntsville Revisited Museum.
A truly informative attraction in Huntsville, you can see artifacts and photos and learn about the many historical stories of the region. It's a great way to really soak in Huntsville's past, present, and future.
10. Lowe Mill ARTS & Entertainment
One of the coolest things to do in Huntsville is to visit Lowe Mill ARTS & Entertainment.
The largest privately-owned arts facility in the South, this historic factory building is home to so many interesting things to see. Check out visual arts, artist studios, galleries, theaters and performance venues, restaurants, a foundry, a chocolate shop, and a community garden.
You get a chance to watch the creative process at work and you can easily spend an entire day here!
11. North Alabama Railroad Museum
For a different kind of historical activity in Huntsville, head over to the North Alabama Railroad Museum.
Open daily from 9 to 4, you can come to see the historical rail equipment and original depot building. You can even make train ride reservations, and the museum itself is open by special appointment.
12. Von Braun Astronomical Society Planetarium and Observatory
No list of things to do in Huntsville would be complete without including the Von Braun Astronomical Society Planetarium and Observatory.
Situated within Monte Sano State Park, this nonprofit is run by both amateurs and professionals. All events, shows, and classes are open to the public, and you can even schedule special group programs.
You absolutely can't miss the planetarium shows on Saturday nights!
---
Kid Friendly
13. Burritt on the Mountain
If you're looking for educational things to do in Huntsville with your kids, Burritt on the Mountain is a must-see!
Visit the historic mansion and park overlooking the city and learn about Round Top Mountain and farming in the 1800s.
The kids will love seeing the interpreters in historical clothing doing demonstrations of traditional activities, and they're happy to give tours and answer all your questions.
You can also check out the McCurdy Barnyard and the farm animals who live there, as well as 19th-century homes, a blacksmith shop, and several other outbuildings. Enjoy hiking and walking the premises on a beautiful day.
14. EarlyWorks Children's Museum
The EarlyWorks Children's Museum is a great Huntsville attraction for families.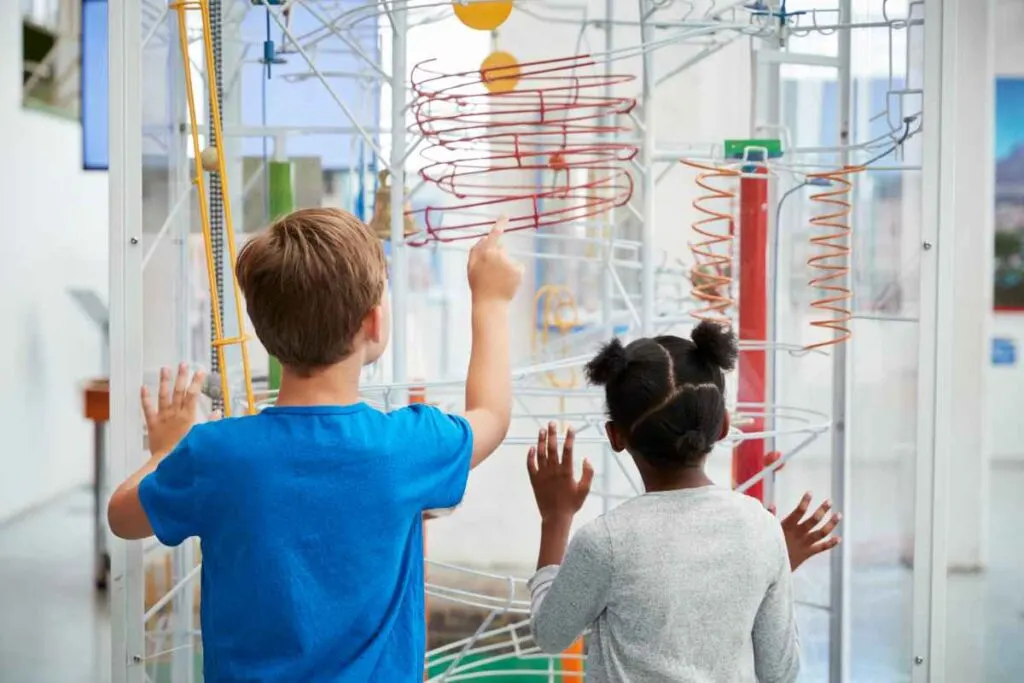 With tons of hands-on experiences for kids and different areas to learn and explore, they'll love playing with instruments, a building section, a general store, dress-up, and even story-time. There's also a designated area just for preschoolers.
15. Harmony Park Safari
An activity in Huntsville the whole family will love is the Harmony Park Safari.
Open March through November, this nature preserve houses free-range animals for you to see. Drive the two-mile route through the park to see exotic and endangered animals, plus a reptile house you can explore on foot.
---
Fun for Adults
16. Yellowhammer Brewery Tours
If you're looking for fun things to do in Huntsville with friends, Yellowhammer Brewery Tours should definitely be on your list.
Tours operate on Saturdays at 12 and 1 at no charge. See how beer is brewed and spirits are distilled, enjoy samples, and receive a pint glass and sticker with your ticket. You're also welcome to just visit the brewery during normal business hours to grab a drink.
17. Civil Axe Throwing
A great Huntsville attraction to enjoy with friends or on a date is Civil Axe Throwing.
Axe throwing is gaining popularity and it's easy to learn! Professional instructors will teach you everything you need to know.
Schedule ahead of time and check out the different types of reservations they have available.
18. Pinot's Palette
Get a group of friends together and head over to Pinot's Palette for a fun and artistic Huntsville activity.
Create your own painting with wine, beer, and non-alcoholic drinks available (you can even bring your own food!). Trivia is often a part of the fun depending on what you're painting. You can also schedule private or at-home events.
19. Stand Up Live
Plan for a hilarious night out in Huntsville at Stand Up Live!
This 18-and-up comedy club features amazing comedians from all around the country.
Don't miss Huntsville's many fantastic bars and restaurants while you're out on the town!
---
Visit Huntsville, Alabama!
There are so many fun and fascinating things to do in Huntsville.
Whether you're visiting with family or friends, there's something for all age groups and interests. Make your visit fun, educational, or both! There's no shortage of culture to enjoy.
Keep exploring Alabama and learn about other great cities to visit.