Education is a crucial factor for many families when considering where to live. In the state of Alabama, there are several high-performing school districts that offer excellent opportunities for student success. These districts focus on providing top-quality education with well-rounded curriculums, state-of-the-art facilities, highly-skilled teachers, and diverse extracurricular activities, ensuring that their students can have the best foundation to thrive in both academic and personal development.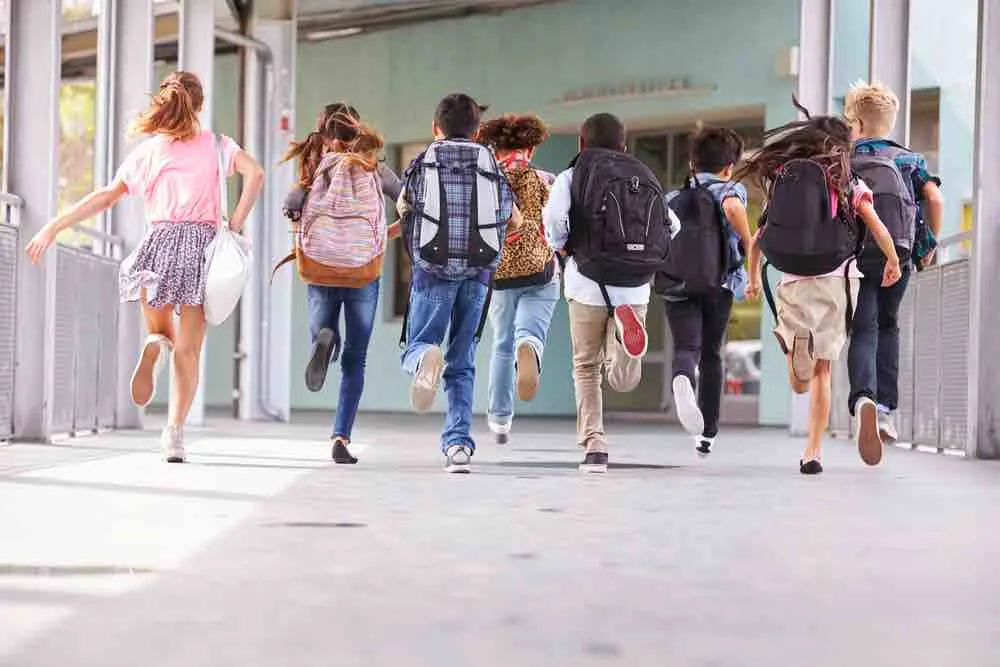 When evaluating the best school districts in Alabama, various factors, such as academic excellence, student-teacher ratios, graduation rates, and resources for specific programs, come into play. Numerous sources, including Niche, SchoolDigger, and GreatSchools, have ranked the top districts, focusing on factors like academic performance, teacher quality, and opportunities for athletes and other extracurricular activities. These sources offer valuable information from students, parents, and statistical data to provide well-rounded insights to help families make informed decisions about their children's education.
Key Takeaways
Several high-performing school districts in Alabama provide excellent educational opportunities for their students.
Academic excellence, teacher quality, and extracurricular activities play a role in determining the top school districts.
Sources like Niche, SchoolDigger, and GreatSchools offer valuable insights from parents, students, and data to rank Alabama's school districts.
Best School Districts in Alabama Overview
Alabama offers a variety of top-quality public school districts to meet the educational needs of its diverse student population. The best districts in the state are recognized for their academic performance, diversity, and exceptional teaching staff. In this section, we will discuss some of the top-rated districts in Alabama.
Top-Rated Districts
Homewood City Schools: Serving 4,217 students, Homewood City Schools encompasses five schools and is known for its outstanding academic performance and exceptional learning environment.

Madison City Schools: With 11 schools and 11,695 students, Madison City Schools offers a wide range of academic, extracurricular, and athletic programs. The district has consistently maintained high academic standards, making it one of the most sought-after districts in Alabama.

Mountain Brook City Schools: Consisting of six schools and 4,367 students, the Mountain Brook School District prides itself on its commitment to educational excellence and a strong sense of community.

Vestavia Hills City Schools: Vestavia Hills is another well-regarded school district in Alabama, known for its dedicated teaching staff and commitment to fostering a supportive learning environment for all students.

Decatur City School District: Recognized as the most diverse school district in Alabama with a diversity score of 0.71, Decatur City School District is dedicated to providing a rich and inclusive educational experience for its students.
While this is not an exhaustive list of all the top-rated school districts in Alabama, these districts represent some of the best educational opportunities available in the state. Parents, guardians, and students considering these districts can be confident in their quality and their dedication to providing a top-notch education to all students.
Academic Excellence
In Alabama, several school districts stand out for their academic excellence. These districts consistently demonstrate high test scores, a well-rounded curriculum, and positive reviews from students and parents alike.
One of the top-rated public schools in the state is Loveless Academic Magnet Program High School, which is known for its strong emphasis on academics and impressive test scores. Many other schools in Alabama, such as Crestline Elementary School and Cherokee Bend Elementary School, also excel in their student performance levels and maintain a reputation for academic excellence.
Test scores: In these school districts, students consistently score above average on standardized tests, including the ACT and SAT. This is a clear reflection of the dedicated faculty and staff who work tirelessly to prepare students for college and career success.

Academics: The curriculum in these top-performing school districts is comprehensive and rigorous, covering a wide range of subjects. Students are challenged to think critically and apply their learning in real-world contexts. Many schools also offer Advanced Placement (AP) and International Baccalaureate (IB) programs to further enrich their academic offerings.

Reviews: Positive feedback from students and parents is a testament to the quality of education provided in these districts. A focus on student engagement, a nurturing and supportive learning environment, and a commitment to individualized attention have all contributed to the outstanding reputation of these school districts.
Focusing on Core Skills
In Alabama, the best school districts emphasize the importance of core skills such as math and reading proficiency. These districts invest in high-quality teaching staff and resources to provide a strong foundation for their students. By prioritizing math and reading, these schools ensure that their students are well-prepared for future academic and professional endeavors.
Several top-ranking school districts in Alabama are known for their excellence in math and reading proficiency. Some of these districts include Homewood City Schools, Madison City Schools, Mountain Brook City Schools, and Vestavia Hills. By providing focused instruction in these core subjects, these districts produce students with a solid grasp of essential skills.
To achieve strong math and reading proficiency, these top Alabama school districts employ a variety of instructional strategies. For instance, many schools blend traditional classroom instruction with hands-on learning activities and technology integration. This helps students further develop essential math and reading skills while engaging different learning styles.
In addition to providing quality education in core subjects, these school districts also prioritize student-teacher ratios. Maintaining lower student-teacher ratios allows for more personalized instruction, making it easier for educators to address individual learning needs and improve overall academic performance.
Location-Specific Rankings
In Alabama, several school districts are known for their exceptional performance and have consistently ranked as top choices for students and parents. Let's take a closer look at some of these districts in key cities such as Birmingham, Mobile, Huntsville, and Montgomery.
Birmingham: Notable school districts in the Birmingham area include Homewood City Schools and Mountain Brook City Schools. Homewood City Schools comprises 5 schools with 4,217 students, while Mountain Brook City Schools has 6 schools serving 4,367 students. Both districts are praised for their high-quality education, excellent faculty, and diverse student bodies.
Mobile: A standout school in Mobile is Clark Shaw Magnet School, a public school for grades 5-8. With a GreatSchools rating of 10/10, it's considered one of the top-rated public schools in Alabama. The success of schools like Clark Shaw Magnet School contributes to Mobile's reputation for educational excellence.
Huntsville: Madison City Schools serves the Huntsville area and has consistently ranked high in the state. The district boasts 11 schools with a total of 11,695 students. Madison City Schools is known for its college readiness, graduation rates, and the quality of its teachers.
Montgomery: While Montgomery may not have specific school districts that rank highly statewide, there are still exceptional schools within the city. It's essential for parents to research individual schools in the area and consider factors like academic performance and equity when deciding which school best suits their child's needs.
Top District Profiles
Homewood City Schools is a highly-regarded district with 5 schools serving 4,217 students. This district consistently ranks among the best in Alabama due to its commitment to academic excellence.
Mountain Brook City Schools operates 6 schools with a student population of 4,367. Known for its dedicated staff and strong parent involvement, Mountain Brook is a leading district in Alabama education.
Alabaster City Schools is another top school district, comprising a group of schools that deliver exceptional education opportunities to the Alabaster community.
Among the best school districts in Alabama is Cullman City Schools. Its schools focus on nurturing a well-rounded education, providing optimal conditions for personal growth and academic development.
Arab City Schools, a respected district in the state, delivers high-quality education through its carefully planned curriculum and experienced faculty.
Located in Southern Alabama, Brewton City Schools is known for its commitment to excellence and strong community support, making it one of the best districts in the area.
Madison City Schools is an exemplary district comprising 11 schools and 11,695 students. This district's high academic performance has earned it a reputation as one of Alabama's finest.
Vestavia Hills City Schools is another highly-rated district, providing top-notch education within its diverse schools. Its focus on innovation and continuous improvement makes it a standout choice for families.
With a large student population, Hoover City Schools maintains its commitment to educational excellence across multiple schools. This district is known for its rich learning environment and dedicated teachers.
Auburn City Schools offers a well-rounded education within progressive schools that highlight strong academic standards and a commitment to student success.
Trussville City Schools is a thriving district that focuses on creativity and collaboration, making it a top choice for students seeking an engaging learning experience.
Hartselle City Schools prioritizes student success and offers a supportive community for students and staff alike. This district's strong academic performance solidifies its position among the best in Alabama.
Saraland City Schools is committed to fostering a positive learning environment. With a dedicated staff and a focus on academic achievement, it remains one of the top districts in the state.
Finally, Muscle Shoals City Schools offers exceptional educational opportunities and maintains high standards for academic success, making it a standout district in Alabama.
Extracurricular Activities
In Alabama, many top school districts offer a wide range of extracurricular activities that cater to the diverse interests of their students. These activities not only enrich students' educational experience, but also help in their overall development.
Art programs are a significant part of extracurricular activities in Alabama's best school districts. Students can participate in various art-related clubs such as visual arts, music, drama, and dance. These programs typically provide opportunities for students to showcase their artistic talents through performances and exhibitions, while also nurturing their creativity and self-expression.
Sports play an essential role in the school districts of Alabama. Schools often have well-equipped facilities and expert coaching staff to support student-athletes. High schools within these districts are known for their wide range of sports offerings, including football, basketball, track and field, swimming, soccer, golf, and many more. In addition to their impressive athletic programs, these schools boast a strong record of winning championships and developing successful athletes who go on to compete at the college level or professionally.
Furthermore, many school districts in Alabama offer extracurricular activities in the form of academic clubs and competitions. Students can engage in several academic societies, including Science Olympiad, Math Team, Debate Club, and Robotics Club. These clubs provide an opportunity for students to nurture their critical thinking, problem-solving, and teamwork skills by participating in various regional and national competitions.
Insights from Students and Parents
Graduates, alumni, and parents have provided valuable feedback on the best school districts in Alabama, offering a unique perspective on their experiences. Based on a combination of data, reviews and rankings from various sources, we can explore some of the standout qualities that contribute to these school districts' success.
In the Mobile County School District, the largest in the state, many parents applaud the district's focus on teacher quality and diversity. The staff's commitment to fostering a strong academic foundation for students resonates within the community. Test scores in this district indicate that both college readiness and graduation rates are at a satisfactory level.
Parents and students alike have praised the Decatur City School District for its diverse offerings and supportive academic environment. Boasting a diversity score of 0.71, this district has demonstrated its dedication to providing equitable education opportunities to its students. The wide range of available activities allows students to explore personal interests, promote intellectual growth, and engage in enriching extracurricular pursuits throughout their education.
Often ranked highly in the state, Clark Shaw Magnet School offers high-quality academic programs within Alabama. Many parents rave about the school's excellent teachers and attention to academic performance. This emphasis on educational excellence is evident in the school's GreatSchools rating of 10 out of 10, encompassing the breadth and depth of elementary curriculum. Graduates often look fondly upon their time at Clark Shaw Magnet School, recalling the strong educational foundation they received and the lifelong friendships they formed.
School Performance Metrics
Alabama school districts strive to provide quality education for their students. In order to assess the performance of these districts, various metrics are utilized. These metrics include state test scores, college readiness, graduation rates, SAT/ACT scores, and teacher quality.
Each year, the Alabama State Department of Education measures school performance and publishes a report card, which is based on key statistics and data from the U.S. Department of Education. One critical component of these report cards is the evaluation of students' proficiency in mathematics and English.
A critical facet of school performance is the emphasis on college readiness. To assess this readiness, districts evaluate SAT/ACT scores. These standardized tests aim to measure students' academic skills and must be taken before they can apply for college admissions. The importance of such scores in school performance analysis cannot be overstated, as high marks often correlate with a high success rate in higher education.
Another key indicator of school performance is the district's graduation rate. This metric focuses on the percentage of students who successfully complete their high school education within a predetermined period. A high graduation rate demonstrates a district's commitment to its students and the effectiveness of its academic programs.
Additional vital metrics include teacher quality and overall public school district ratings. Quality teachers play an essential role in the success of a student, and their effectiveness can be evaluated through factors such as their experience, educational background, and teaching methods. To measure the efficiency of entire school districts, public school ratings are compiled, and these rankings commonly factor in elements such as student-teacher ratios, funding, and overall academic achievements.
Throughout Alabama, these performance metrics are used to identify the best school districts and continuously improve the educational experience provided to students. By focusing on proficiency, SAT/ACT scores, graduation rates, teacher quality, and public school rankings, the state ensures that students receive the best possible education to prepare them for their future endeavors.
Housing and Funding
Alabama's school districts strive to provide students with quality education and a supportive environment. Housing and funding play a significant role in determining the best school districts in Alabama.
In recent years, Alabama's school districts have faced funding challenges. For instance, some districts lost a significant portion of state-funded teaching positions, resulting in budget cuts and fewer resources for students and teachers. Federal grants, however, offer respite for these school districts. The Bipartisan Safer Communities Act has contributed $1 billion, out of which 38 Alabama school districts were selected to receive funding allocated towards school safety and mental health programs.
Property taxes are a primary source of funding for Alabama schools, directly affecting housing affordability for families. Texas House and Senate have reached a deal to cut property taxes, resulting in an expected average savings of 41.5% or approximately $1,300 per year for homeowners. This reduction in property taxes may benefit families in Alabama looking for affordable housing options in areas with top-performing school districts.
As Alabama school districts tackle funding challenges and invest in student well-being, families should consider both housing affordability and access to quality education when selecting a district to call home. Evaluating factors like property taxes, state funding, and federal grant opportunities can help families make informed decisions and secure a bright future for their children.
Resources for Further Information
For those interested in learning more about the best school districts in Alabama, there are several resources available to guide you through the decision-making process.
Niche is a top platform that provides rankings, reviews, and statistics on various aspects of schools and districts. Their ranking system reflects the opinions of students and parents, alongside data from the U.S. Department of Education. To find the 2023 Best School Districts in Alabama, head to their website and explore various categories such as academics, teachers, diversity, and sports.
Another important aspect to consider is the total number of schools available in each district. In Alabama, there were 3,791 schools during the 2020-2021 academic year. The Alabama Schools page on GreatSchools offers a comprehensive list of schools in the state, alongside ratings and detailed information for each institution.
SchoolDigger is another helpful resource that focuses on providing data-driven comparisons of Alabama school districts. Their district rankings emphasize test scores and other critical factors to help you navigate the educational landscape.
For a broader overview of Alabama's education system, U.S. News Best High Schools gives you a snapshot of the state's high-performing school districts. This resource also takes into account mathematics and English proficiency tests.
By leveraging these resources, you can make an informed decision about the best school districts in Alabama based on objective information and user experiences. Remember to explore various aspects of each district and consider multiple sources before finalizing your choices.
Featured Schools in Top Districts
Heritage Elementary School is a highly-regarded institution in the state of Alabama. Offering a diverse and comprehensive curriculum, the school ensures an excellent learning experience for its students. With a focus on maintaining a nurturing environment that promotes both academic and personal growth, Heritage Elementary sets high standards for educational excellence.
East Elementary is another prime example of top-tier education available in Alabama. With a dedicated and experienced faculty, the school consistently strives to meet the needs of every student. Committed to fostering strong foundational skills, East Elementary emphasizes critical thinking and problem solving to prepare students for challenging academic trajectories.
Crestline Elementary School stands out as a beacon of educational excellence in its district. The school's mission is centered around providing a rigorous and engaging educational experience for all students. A strong emphasis on teamwork, creativity, and adaptability encourages students to develop social, emotional, and cognitive skills that will serve them well throughout their education and beyond.
Lastly, Cahaba Elementary School prides itself on preparing its students for lifelong learning and success. With a broad range of academic programs and extracurricular activities, Cahaba Elementary strives to create a nurturing and inclusive environment where every student can thrive. The school's commitment to student-centered learning, paired with its strong community involvement, solidifies its place among the top districts in Alabama.
Other City-Based District Highlights
In Madison, Alabama, the Madison City Schools district stands out as one of the best in the state with 11 schools and 11,695 students. The district consistently ranks high for its college readiness, success in SAT/ACT scores, and graduation rates. Parents and students in the area have praised the district for its strong emphasis on academics and extracurricular programs.
Located in Gadsden, Alabama, the Gadsden City Schools district has made strides in providing quality education for its students. While Gadsden may not rank as highly as Madison and Trussville's districts, it remains committed to continuous improvement to meet the needs of its student population. It should be noted that Gadsden has applied innovative educational practices and has a strong focus on career and technical education.
Not to be overlooked, the Trussville City Schools district in Trussville, Alabama has also received positive recognition for its quality of education. With a strong commitment to college readiness and a well-rounded curriculum, Trussville maintains high academic standards that contribute to the success of its students. Additionally, the district places importance on integrating technology throughout the classrooms, preparing students for today's digital world.
These three city-based districts within Alabama showcase examples of the diverse and dedicated educational environments available to students within the state. As each area continues to evolve and improve, their focus on student success and quality learning experiences remain at the forefront.