Alabama is home to many excellent private schools that cater to different academic needs and extracurricular interests. These schools are known for their distinguished curriculums, dedicated teachers, and diverse student populations. With so many options, it can be difficult to choose the best school for one's child. In this article, we'll take a closer look at some of the top-ranked private schools in Alabama and key factors to consider while making a decision.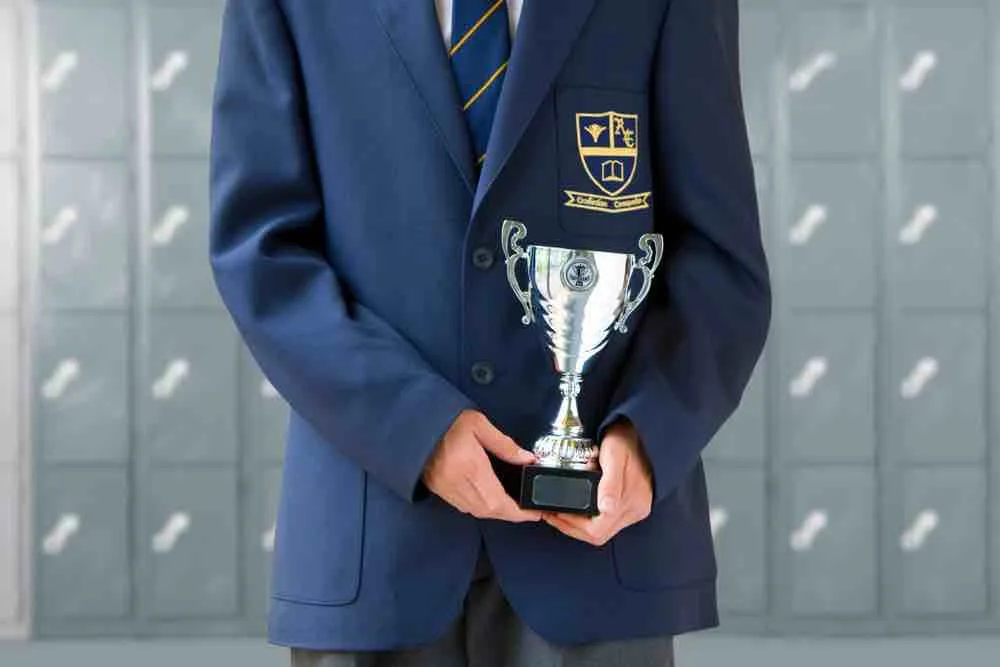 Parents looking to explore educational options for their children in Alabama are faced with various factors that may impact their choice of school. A well-rounded private education may include more than just academic opportunities but also address the importance of character development, extracurricular activities, and overall school community. These factors, along with geographical location, tuition costs, and acceptance rates are critical when evaluating private schools.
Key Takeaways
Top Alabama private schools offer advanced curriculums and diverse student populations
A holistic education, geographical location, and tuition costs are important factors to consider
Extracurricular activities and school environment play a role in selecting the right private school
Key Factors to Consider
When selecting the best private schools in Alabama, there are several key factors to consider. This section will focus on comparing public and private schools and how factors like location, school districts, and school boundary maps can influence the decision-making process.
Public vs Private Schools
In the Alabama education system, both public and private schools have their advantages and disadvantages. Understanding the differences between these types of schools can help to make an informed decision.
Location: The location of a school can play a significant role in the overall educational experience and opportunities available for students. Private schools in Alabama may have more flexibility in choosing their locations since they are not restricted by school district boundaries, leading to a more diverse range of settings. Some top-ranked private schools in Alabama include Indian Springs School and Mobile Christian School.
School Districts: Public schools operate under the oversight of local school districts, while private schools do not. Instead, private schools have their administration and funding sources, often including tuition fees and donations. As a result, they may have more resources available for individualized instruction, extracurricular activities, and advanced coursework. However, it's essential to research each school's specific offerings and reputation before deciding.
School Boundary Maps: Since public schools adhere to school boundary maps, students typically attend schools within their designated area. On the other hand, private schools do not follow these boundary restrictions, allowing families more flexibility in choosing a school that caters to their child's unique educational needs. Private schools may also offer scholarships or financial aid programs to assist students with the cost of tuition, further expanding the available options.
Top Private Schools in Alabama
Briarwood Christian School
Briarwood Christian School is known for its strong academics and nurturing environment. The school offers a wide range of courses and extracurricular activities, providing students with a well-rounded education. It has received excellent reviews from parents and students alike. Niche has given Briarwood Christian School a grade of "A+" for its overall performance.
UMS-Wright Preparatory School
Located in Mobile, UMS-Wright Preparatory School is a well-established private school with a rich history and tradition. The school focuses on providing excellent academics with an emphasis on college preparation. It boasts of an impressive student-teacher ratio of 12:1, ensuring personalized attention to all students. UMS-Wright has earned an "A+" grade on Niche.
The Montgomery Academy
The Montgomery Academy is a top-ranked private school in Alabama that offers a strong curriculum with a wide range of subjects. With an "A+" Niche grade, this institution is known for its academic excellence, exceptional teaching staff, and a supportive community. The school is dedicated to providing a holistic education that fosters intellectual growth and character development.
The Donoho School
The Donoho School in Anniston, renowned for its quality education, is committed to creating well-rounded individuals. By focusing on academics, character development, and extracurricular involvement, the school prepares students for success in college and beyond. Donoho School has received high praise on Niche and holds an "A+" grade.
Shoals Christian School
Shoals Christian School, located in Florence, is dedicated to providing a Christ-centered education for its students. With a strong emphasis on academics and biblical worldview, Shoals Christian strives to build up students not only academically but also spiritually. The school offers a variety of extracurricular activities that cater to diverse interests, and it has earned an "A" grade on Niche.
Alabama Christian Academy
Alabama Christian Academy in Montgomery offers rigorous academics within a nurturing Christian environment. The school provides a range of academic programs tailored to each student's individual needs. It has a dedicated faculty that focuses on creating an environment for success. Alabama Christian Academy has received consistently good reviews and holds an "A" Niche grade.
City-Wise Breakdown
Private Schools in Birmingham, AL
In Birmingham, Indian Springs School stands out as one of the top private schools in Alabama. It serves students in grades 8-12 and has a student-to-teacher ratio of 7 to 1. Indian Springs School places a strong emphasis on college preparation, making it a leading choice for families in the area.
Private Schools in Mobile, AL
Mobile is home to the renowned Mobile Christian School and St. Luke's Episcopal School. Both of these institutions offer education for grades PK-12. St. Luke's Episcopal School boasts a student population of 620 and offers a well-rounded curriculum with individualized attention due to its manageable student-to-teacher ratio.
Private Schools in Huntsville, AL
Whitesburg Christian Academy is a noteworthy private school in Huntsville. The institution serves 435 students in grades PK-12 and offers a comprehensive educational experience. With a tuition of $9,250, it is a popular choice for Huntsville families seeking a quality private education.
Private Schools in Montgomery, AL
In Montgomery, families can consider enrolling their children in The Montgomery Academy for a well-rounded private school education. The Montgomery Academy is known for offering a rigorous academic program as well as various extracurricular activities, including athletics and arts, which help students become well-rounded individuals.
Private Schools in Tuscaloosa, AL
Tuscaloosa is home to Tuscaloosa Academy. The school caters to students in grades PK-12 and focuses on individualized attention for each student, ensuring students receive a balanced and robust academic experience. Tuscaloosa Academy's strong athletics program is also a point of pride for the school community.
Private Schools in Madison, AL
In Madison, the Madison Academy offers a stable and nurturing environment for students in grades PK-12. The private school is known for placing strong emphasis on college preparatory education, and it offers various extracurricular activities to create a comprehensive learning experience.
School Range and Curriculum
Alabama is home to a number of private schools that cater to various grade levels and offer numerous curriculum options. From K-12 to specialised grade ranges, these schools provide education tailored to meet the needs of their students.
Curriculum Options
A diverse selection of curriculums can be found in Alabama private schools including those with a focus on religious teachings, advanced academics, or specialised subjects. Some of the most notable private schools in Alabama catering to different grade levels include:
Indian Springs School – A top-ranked school providing education to grades 8-12, it emphasizes a challenging curriculum and a well-rounded learning environment.
The Altamont School – Located in Birmingham, this school offers education for students in grades 5-12 and encourages academic excellence, leadership, and character development.
Randolph School – A highly regarded institution in Huntsville, it serves a diverse student body in grades K-12 and focuses on both academic and personal growth.
Here are a few examples of the different grade levels served by private schools in Alabama:
K-12: Randolph School, Huntsville
PK-12: Mobile Christian School
K-8: Specific examples not provided in the search results, please research further.
1-12: Specific examples not provided in the search results, please research further.
5-12: The Altamont School, Birmingham
6-12: Specific examples not provided in the search results, please research further.
PK-8: Specific examples not provided in the search results, please research further.
9-12: Specific examples not provided in the search results, please research further.
7-12: Specific examples not provided in the search results, please research further.
K-2: Specific examples not provided in the search results, please research further.
Private schools in Alabama offer a range of curriculum options that cater to different grade levels. Parental engagement, smaller classroom sizes, and individualized attention are predominant features in the private school environment. Students benefit from the personalised approach to education these institutions provide and are often better prepared to excel in their academic and professional pursuits.
Extracurricular Activities
Athletic Programs
Alabama has a number of private schools offering competitive athletic programs. These programs encompass a wide range of sports, including football, basketball, soccer, and volleyball. The schools often participate in various regional, state, and even national athletic events, showcasing their student-athletes' abilities.
Montgomery Catholic Preparatory School: This school offers an impressive 36 extracurricular activities, with a significant focus on athletics. Students benefit from highly skilled coaches and state-of-the-art facilities, facilitating their growth as athletes and ensuring their success in competitions.

Madison Academy: Another top-performing school with a range of athletic programs. Recognized for its strong commitment to sports, Madison Academy enables students to participate in various regional and state championships, fostering a competitive spirit and team-building skills.
Arts and Culture Programs
The best private schools in Alabama offer more than just athletics; they also provide students with access to enriching arts and cultural programs. Through participation in these activities, students can develop their creativity, communication skills, and cultural awareness.
Indian Springs School: Located in Indian Springs, AL, this highly ranked private school offers a diverse range of arts and cultural programs for grades 8-12. Students participating in these programs, including visual arts, music, and theatre, receive the opportunity to hone their skills and showcase their talents in various exhibitions and performances.

The American Academy For Young Professionals: Dedicated to preparing the next generation of national and global leaders, this academy provides students with access to an impressive assortment of extracurricular activities, including participation in cultural events and exposure to various forms of art. This allows students to develop a well-rounded understanding of the world and expand their horizons beyond the classroom.
Educational Values
Character Education
Alabama's best private schools prioritize the development of students' character and instill strong values at an early age. Through various programs, students are taught the importance of compassion, respect, and responsibility. They encourage the students to engage in community service activities and foster a culture of giving back to society.
Academic Rigor
These institutions are known for offering a challenging curriculum, emphasizing skill development, critical thinking, and problem-solving abilities. Students are expected to excel in various subjects and are provided with ample opportunities to participate in advanced courses, ensuring they are well-equipped for their future endeavors.
Academic Opportunities:
Advanced Placement (AP) courses
Preparatory courses for college and career paths
Specialized programs in STEM, arts, and humanities
Faculty and Staff
Alabama's private schools boast a highly qualified and dedicated teaching staff, ensuring that students receive the necessary guidance and support for their educational journey. The student-to-teacher ratio is typically lower in these institutions, allowing for more personalized instruction and individual attention.
Notable Faculty Qualities:
High level of expertise in their respective subjects
Passionate about student growth and success
Commitment to maintaining a nurturing and supportive learning environment
The emphasis on character education, academic rigor, and a highly qualified faculty evidently creates a well-rounded educational experience for students in Alabama's best private schools. These aspects foster an environment conducive to the cognitive, social, and emotional growth of the students, equipping them with strong values and skills to excel in their educational and life pursuits.
Admissions
When considering applying to a top private school in Alabama, it is essential to understand the admissions process. Alabama private schools have an average acceptance rate of 90%, which makes it relatively achievable for many students to enroll in their school of choice. Each school, however, might have specific requirements for admission.
Financial Aid
Many private schools in Alabama offer financial aid to families that demonstrate a need for financial support. This assistance can come in the form of scholarships, grants, or loans. To apply for financial aid, families typically need to submit confidential financial statements that detail their income, assets, and expenses during the application process.
It is crucial to research each school's financial aid opportunities and deadlines, as they may differ from one institution to another. Seeking financial assistance is encouraged for all families, regardless of their financial status, as many private schools aim to enroll a diverse student population.
Scholarships
In addition to financial aid, private schools in Alabama also provide scholarships to deserving students. Scholarships are generally awarded based on academic achievements, leadership qualities, or extracurricular involvement. Some schools may also offer need-based scholarships, helping students who require financial assistance to attend school.
When applying for scholarships, it is vital to review the eligibility requirements set by each private school and explore all available scholarship options. Keep in mind that applying for multiple scholarships may increase your chances of receiving financial assistance and making a quality education more accessible.
Additional Information
In Alabama, some of the top private schools boast impressive credentials which help to create a well-rounded educational experience for students. One essential factor to consider is the student-teacher ratio. The average ratio in these top private schools is 12:1, which allows for more personalized attention and tailored instruction for students. This is particularly important in the development of critical thinking and problem-solving skills.
Diversity also plays a significant role in enriching the educational environment in Alabama's private schools. With a minority enrollment of 24%, students have the opportunity to learn from a variety of perspectives and backgrounds. This exposure prepares them for a more diverse world outside of school and enhances their cultural awareness and understanding.
For families seeking a religious-based education, Catholic schools may be a top priority. However, many private schools within Alabama also offer a variety of other religious affiliations. Non-religious options are available for those looking for a secular education.
Alongside academics, private schools in Alabama also prioritize extracurricular activities, with many offering excellent athletic programs led by experienced coaches. Participating in sports can help students to develop team-building skills, physical fitness, and sportsmanship values. It also encourages work-life balance and can contribute to a well-rounded education.